We catch up with Skratch Women founder Caroline Shukla as she reflects on the women's golf community's first trips abroad
After an action-packed first year of events, Skratch Women, the London-based women's golf community, has topped of their year with two trips abroad and more to look forward to in 2023!
"I'm so pleased we have been able to take over twenty women away on trips this year. Abroad events are opportunities for women all over the UK, and abroad, to get involved with the community despite it being a predominantly London-based venture. I'm so excited to meet and play with more women at destination events in 2023." – Cal Shukla, Founder.
Skratch Women has hosted 50+ events in 2022. They have collaborated with other event organisers and generated opportunities for both new and existing golfers to network, learn and play together. Closing the year with over 400 women in the group, the community has really proven that there is an appetite for golf within the City and we can't wait to see how the community evolves into 2023.
Portugal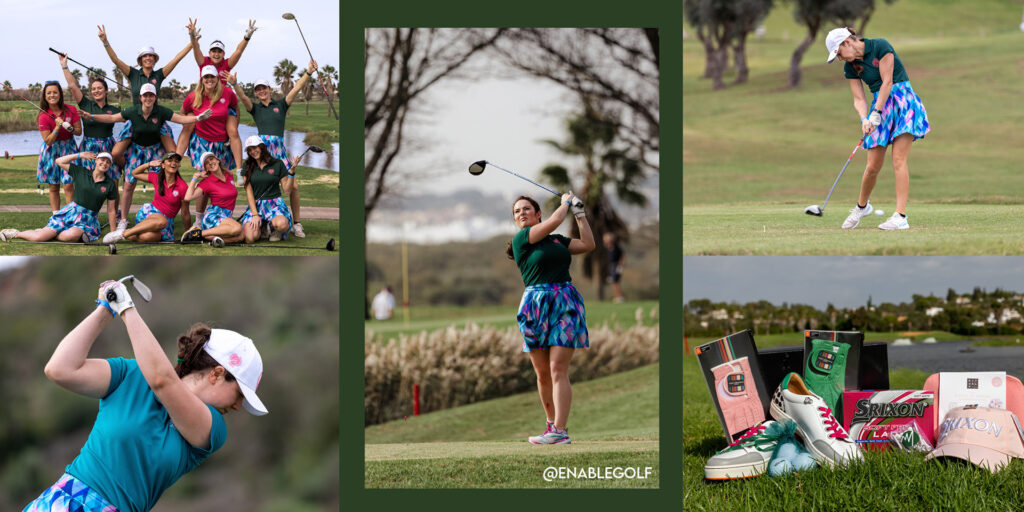 "I wanted to show a side of golf no one had seen before. So I took twelve women to Portugal, to enjoy a friendly competition-style golf with their friends, in the same way that groups of guys have always done. The best part about it, was that we had a broad mix of playing abilities, from single figure handicaps to beginners who only picked up the game this year!" - Cal Shukla, Founder.
Everyone who attended the trip received team kits as part of their event price, enjoyed three rounds of golf and all-inclusive accommodation. Teams of six were playing for a fantastic prize pool with the retail value of over £200 each. The best individual player over the course of the three days also received a pair of Royal Albartross shoes. The event partners included Slingsby Gin, Srixon, Golf Carts and Rituals.
If you want to get involved with the 'Skratch Friendly Abroad' next year, register your interest here.
Turkey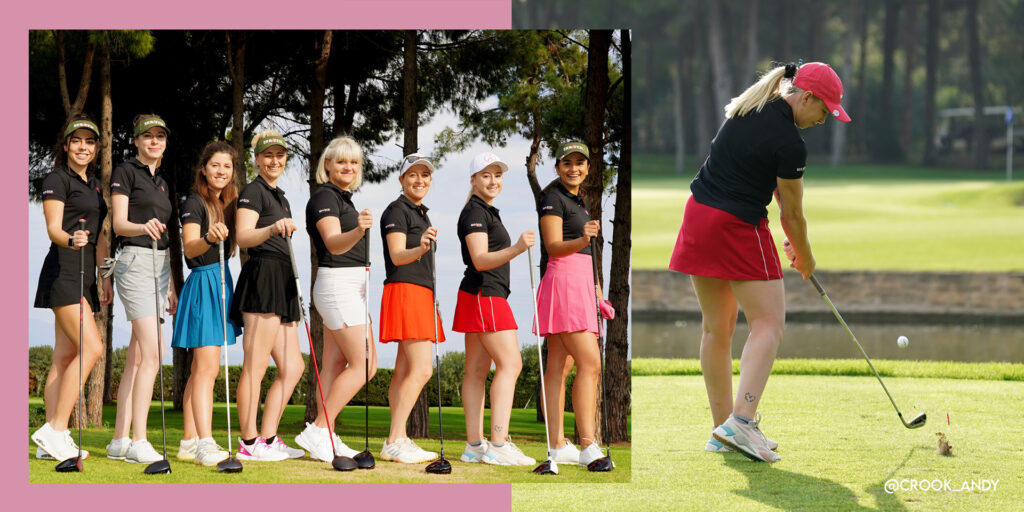 With more of a competitive spirit… Skratch Women entered two full-female teams into the Clutch Pro-Am, hosted by Golf Travel Hub in Turkey this November. For the first time ever this event saw two full female teams at the event which offered a refreshing step in the right direction to mixed events abroad.
This event brought together female pros and amateurs within the community and offered a chance to experience a pro-style tournament format.
"We're all about offering events that cater for all playing abilities, so if you're a playing pro or coaching pro we want see you there! At the end of the day we all want to have fun, compete and play golf!" - Cal Shukla, Founder.
Morocco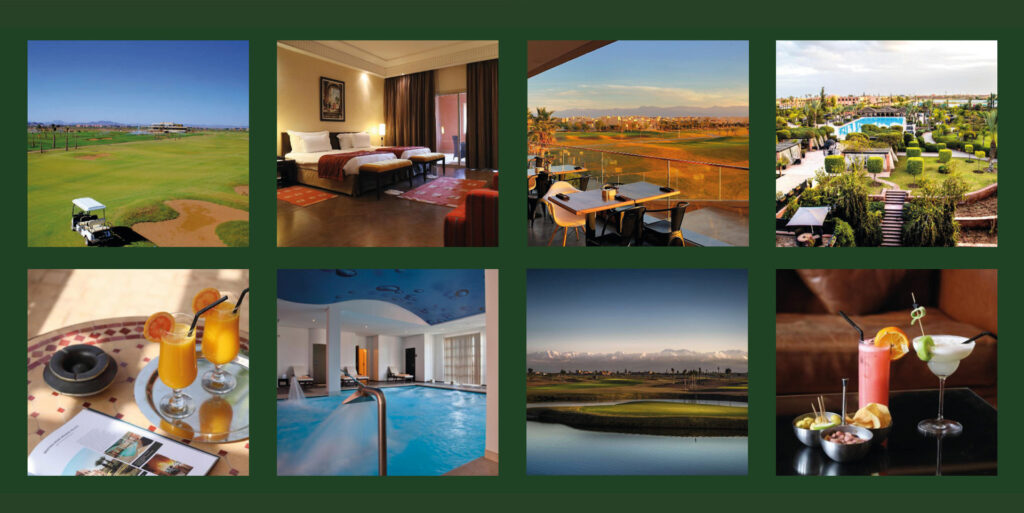 Coming up early in 2023, Skratch Women have announced the Moroccan Golf Escape for the start of February! So if you fancy a bit of winter sun and some golf with the girls, then this could be the trip for you.
Staying at the stunning 5* Kenzi Menara Resort, you can relax with all-inclusive food and drink, as well as enjoy three on-site swimming pools, spa and wellness centre, on-site bars and restaurants. This is a non-competitive trip, but a chance to get away and play golf with a great group of like-minded individuals. On the agenda they have two rounds of golf and an optional day off to explore the Atlas Mountains on a guided trek or enjoy a 1/2 day guided tour around the city of Marrakech with a third round of golf in the afternoon. Whether you're looking for an active holiday or a relaxing holiday there are options here for everyone.
Full details for the Moroccan Golf Escape can be found here.
If you're looking for more opportunities to meet female golfers in the UK, Skratch Women has opened their registration of interest for more events in 2023, which you can explore here.