With one year to go until the 2023 Solheim Cup, we take a look at PING and how they helped to launch women's golf onto the global stage
PING has always been a strong and loyal supporter of women's golf. This can be traced back to the mid-1970s when PING's founder, Karsten Solheim and his wife Louise began their sponsorship of LPGA events. The first was the Karsten-PING open which was held in Phoenix in 1975.
It was in the late 1980s that the then LPGA Commissioner, William Blue, contacted Karsten and Louise about an idea for a Ryder Cup style competition for women. They expressed an interest and after discussions committed to sponsoring the first ten events.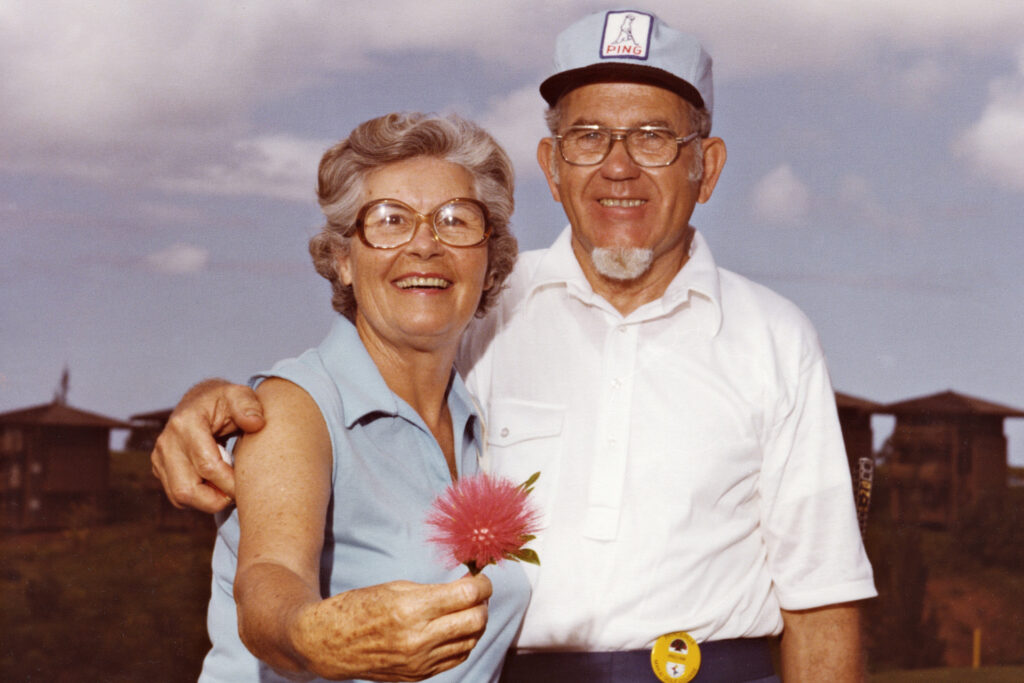 Solheim Cup beginnings
The event was named in honour of the Solheim family and the Solheim Cup was born. It was clear that the Solheim Cup presented the opportunity to showcase and take women's golf to a new level on a global stage. With PING's heavy involvement with women's golf at that time, the decision had been easy for them to make. By the time of the first Solheim Cup, PING were the major sponsor of four different LPGA Tour events.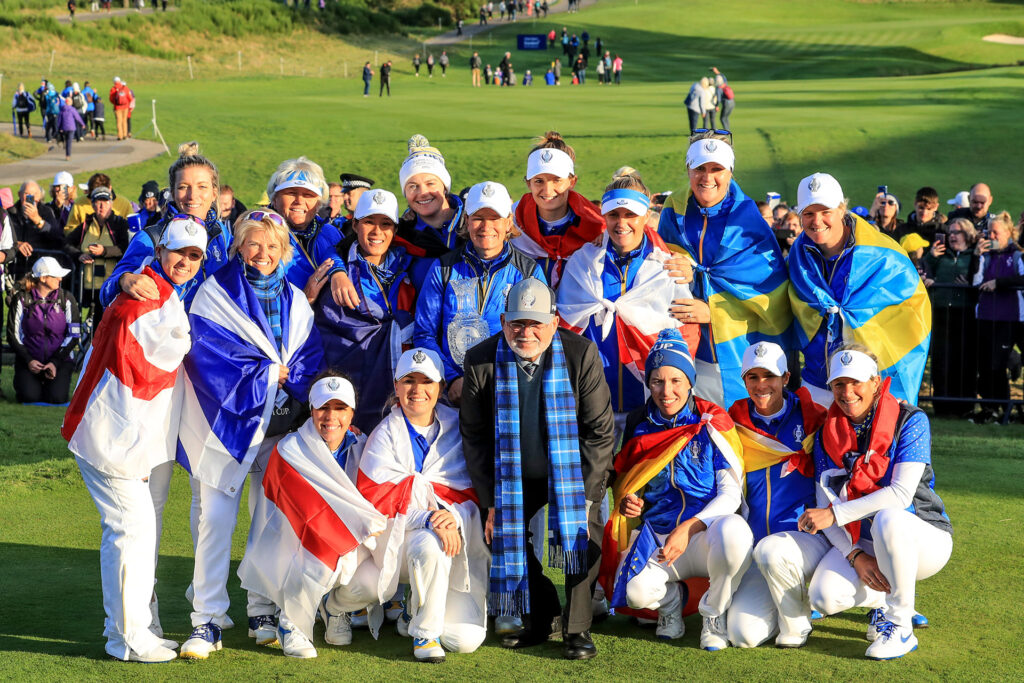 Karsten and Louise's son John, who replaced his father as Chairman and CEO of PING and who subsequently extended the company's support for the biennial event into its fourth decade, said:
"Karsten loved ladies' golf. He felt the lady professionals did not get as much recognition as their male counterparts and that is why he sponsored various LPGA events dating back to 1975.
"When the opportunity to sponsor a Ryder Cup-like ladies' event was presented to my parents, they embraced the idea wholeheartedly. Karsten thought it would be a wonderful arena for the ladies' from Europe and the USA to be recognised for their golf skills and talents."
The first Solheim Cup in 1990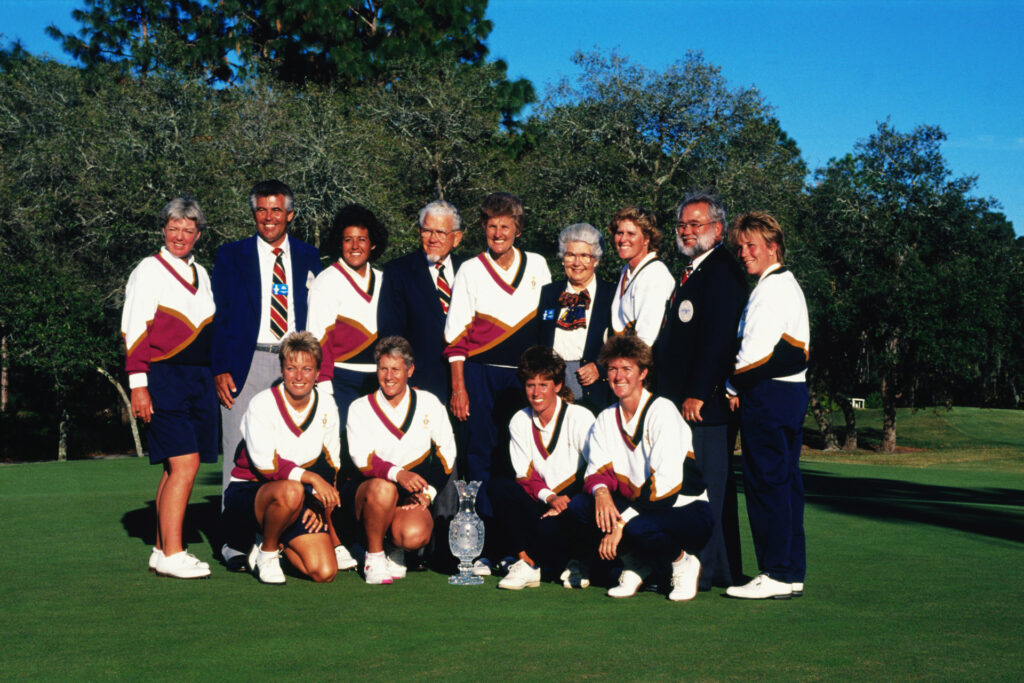 The first Solheim Cup match was staged at Lake Nona Golf and Country Club, Florida, in November 1990. A strong US side, led by the legendary Kathy Whitworth, defeated a European team, captained by Mickey Walker, 11½ - 4½.
Two years later, Walker gained her revenge when Europe, spearheaded by Laura Davies, won 11½ - 6½ at the Dalmahoy Hotel Golf and Country Club, near Edinburgh, Scotland. So the tone was set for one of the most hotly-contested events in world sport.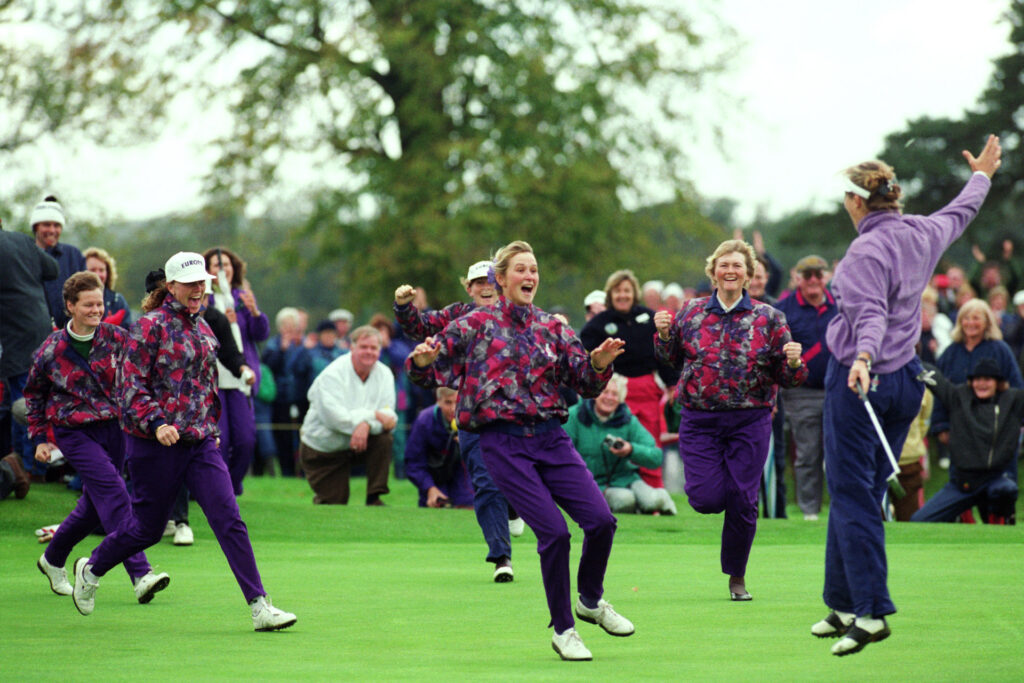 Subsequently, the Americans have won ten matches, compared to Europe's seven. It's now the turn of Europe to feel the pressure as they go into next year's contest at Finca Cortesin with a new Captain at the helm and hopes of retaining the cup for a third time in a row. A feat that they haven't achieved before.
Solheim Cup legacy
Karsten Solheim passed away in 2000 but, had he still been with us, he would have been hugely proud of how the Solheim Cup has developed since its inception in 1990 and even more gratified that it is still played in the spirit he intended.
That is something the then LPGA commissioner, Ty Votaw, commented on in his opening address at Loch Lomond, just months after Karsten's passing, he said:
"The Solheim Cup always stood for integrity, sportsmanship, fellowship, dedication and passion. All of these, to me, represent the high road. All that is positive and good about women's professional golf. But that should come as no surprise because these same qualities can also be used to describe the founder of the Solheim Cup, the late Karsten Solheim and his wife, Louise."
PING Junior Solheim Cup
In 2002, the inaugural PING Junior Solheim Cup took place, as far as PING were concerned this was a natural progression to build on the success of the Solheim Cup. It takes place at the beginning of the Solheim Cup week.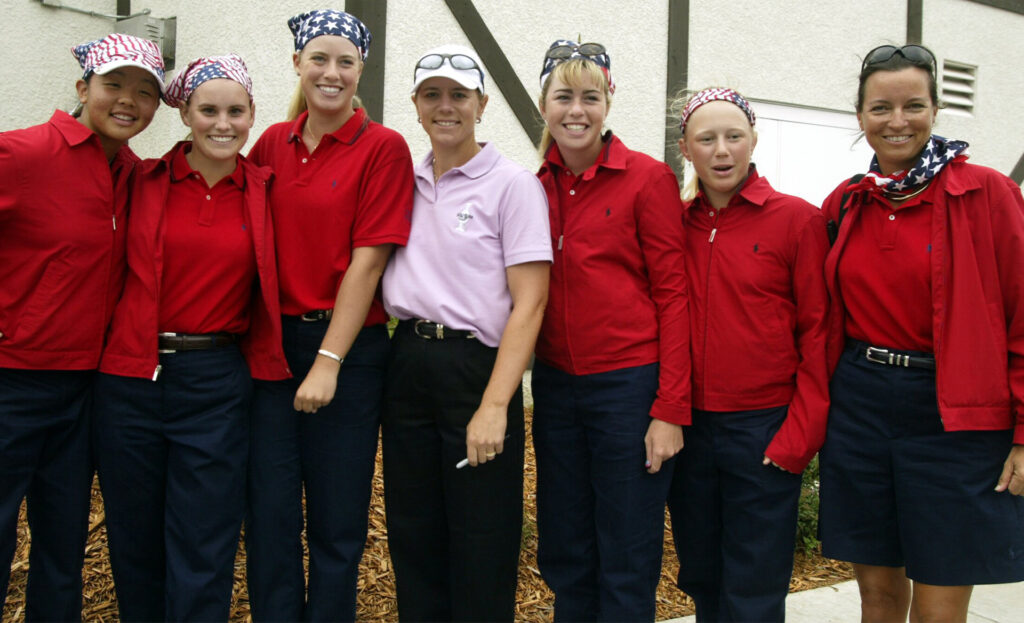 Stacey Pauwels, the granddaughter of Karsten and Louise Solheim, commented on the PING Junior Solheim Cup:
"This is a bit of an undiscovered gem of a competition to watch. These young ladies are very talented and play some amazing golf. I've seen eagle putts matched, birdies matched and young ladies wearing their heart on their sleeves representing their country at a young, yet capable age. Many Solheim Cup players played on the PING Junior Solheim Cup team before they "made it." These girls are the stars of tomorrow, at a stage where there is still a bit of giddiness and awe when someone approaches them for an autograph. It is a sight and thrill to behold and be a part of."
PING and the future of the Solheim Cup
Much has changed at PING since Karsten constructed his first golf clubs in his garage in California back in the late 1950s. However, one thing that remains the same is his family's continued desire to do things the right way. That was the ethos Karsten himself instilled in his family and it is still evident, both in the manner the Solheim Cup is contested and in the way PING produces clubs designed for no other reason than to make the game easier for the golfing masses.
PING is an unashamedly product-led company, with each new family of clubs produced with a design specifically to perform better than the previous one. However, PING have delved further into the event by becoming the official European clothing supplier for both the previous 2021 Solheim Cup, and the upcoming 2023 event.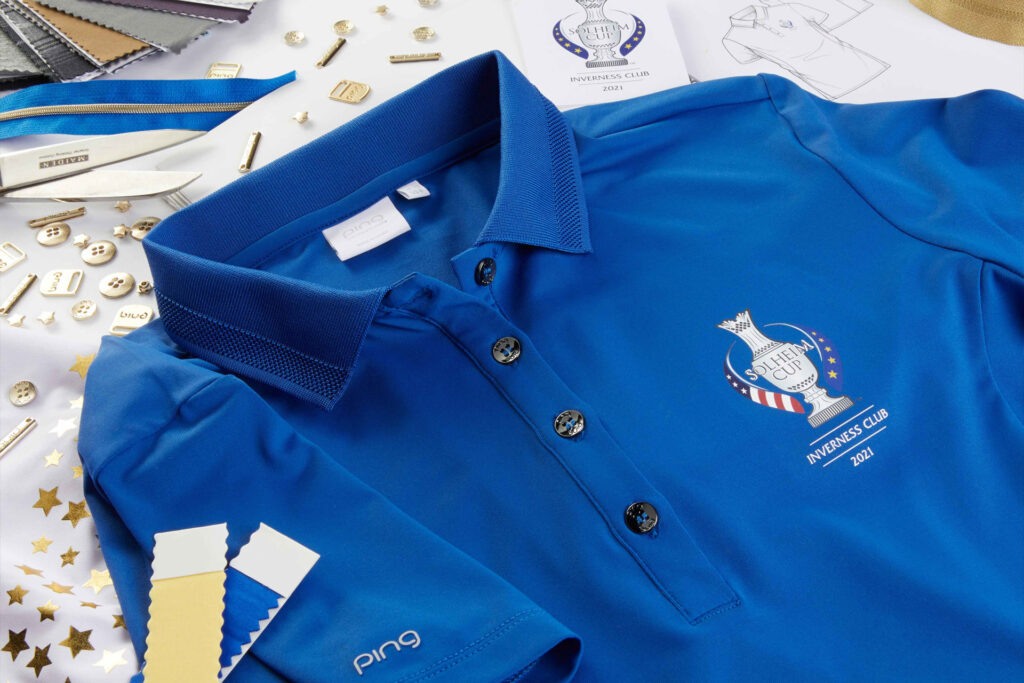 Creating team apparel fit for champions is what PING set out to do, with clothing fit for comfort and engineered for performance. PING has taken a strong interest in the apparel side of supporting this prestigious event; yet again confirming their commitment to providing equal opportunities for the women's game.
Over the years, PING has brought a large number of design and manufacturing innovations to the market and many are now standard within the industry. Ongoing customer loyalty requires the company to continually meet and exceed expectations and that is just as true when manufacturing its clubs and other products as it is when staging the Solheim Cup.
The official PING Apparel European Solheim Cup Team apparel will launch in 2023. More details to follow.
Solheim Cup: One year to go - read Women & Golf's preview here.