As the LET makes its first trip of four to Spain this year, we caught up with local professional Leticia Ras-Anderica who is looking forward to having events so close to home.
Where and when did you start playing golf?
I grew up in Costa Blanca, Spain and started playing golf quite early, at just 4-years-old. A small plastic set, nothing fancy, as both my parents were regular golfers.
When I was little, I had an interest in many sports, such as tennis, dancing, taekwondo, and skiing. For a very long time, golf wasn't my main interest because there weren't many kids playing that were around my age, so I often found myself leaning to the other more popular sports.
Luckily a golf academy popped up at my local golf course, caught my attention and I was fortunate enough to get signed up. From then on I really enjoyed competing and caught the 'bug' for golf. I then went on to play local, regional and then international golf tournaments.
Your Mum is German and your Dad is half Spanish and English, plus you studied in America, which country is your favourite to play golf in?
The UK for its spectacular links golf courses, they are always a great test!
Spain for its great weather all year round, the tapas after golf and it's where I have spent most of my life.
Germany for their prestigious and quality layouts. They don't get enough praise for their courses.
So, therefore, I like them all!
At what point in your amateur career did you realise that becoming a tour pro was the ambition?
Probably during my second year of university. Graduation was coming up and I had to make a decision of what the future needed to look like. I was in the middle of my Fine Arts Degree and although I enjoy being creative, I love golf more and thought I'd give Q school a go.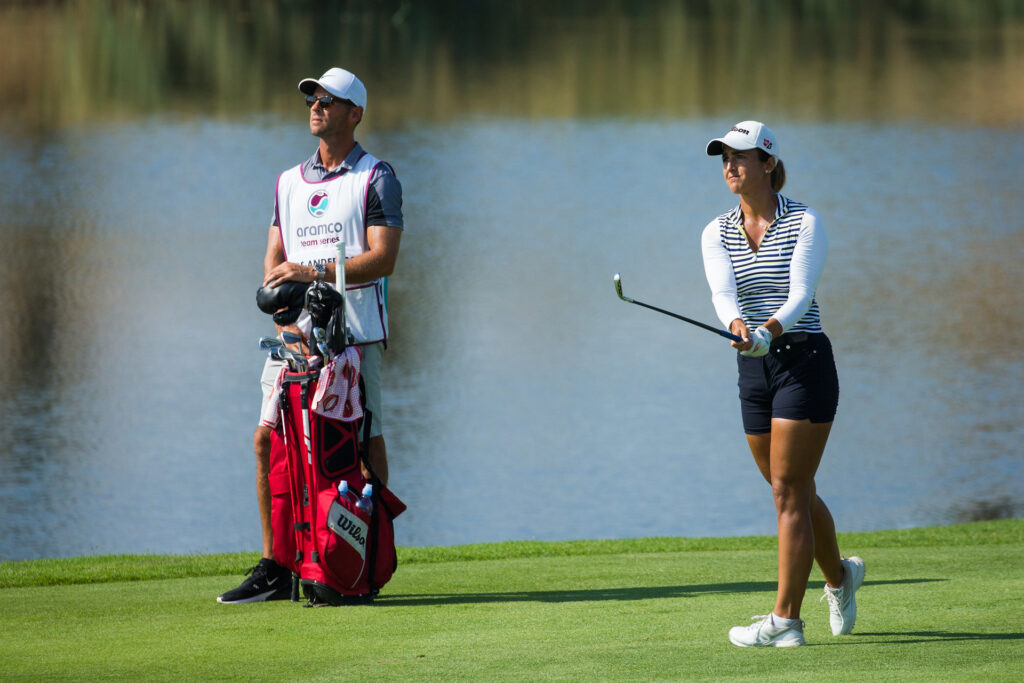 Rookie of the year in China 2017, your second year on tour, an incredible accomplishment. How does that rank in your career so far?
After receiving my full LET Tour Card in Morocco in 2015, I went on to try for the Chinese LPGA that same year. The reason for this was to ensure a few more starts on LET that I otherwise wouldn't have gotten. After an intense week of qualifying in China, I received full playing rights.
I juggled both Tours over two years, a great experience that I thoroughly enjoyed. I was then named Rookie of the Year in China 2017. It was definitely a milestone in my career, which I will certainly look back on for motivation and I now look forward to seeing what the future holds.
How difficult was the transition from Amateur to Professional on tour?
It wasn't too difficult for me, because most of the girls I was used to play with all turned pro at the same time. The only difference is that we can make a living from it.
Four events in Spain this year on one of the strongest ever LET seasons, can you use those home events to your advantage?
Definitely. I have played most of the courses several times. My entire team is able to come to these events and I can drive to all of them. It makes traveling a lot easier and more comfortable.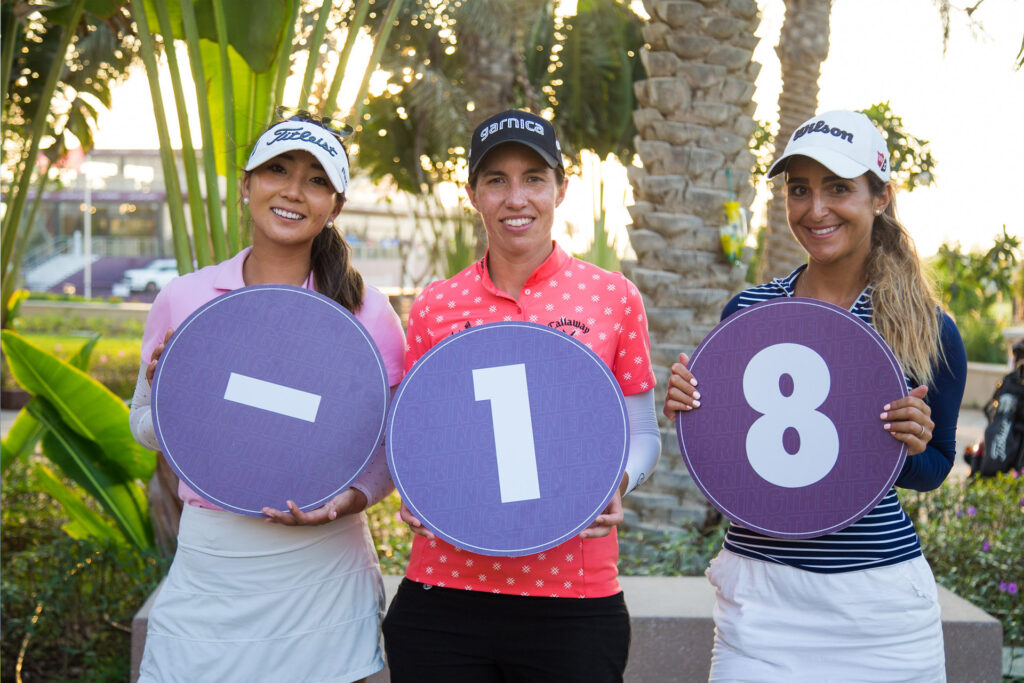 We see a lot of talented Spanish women hitting the circuit at the moment, why do you think that is and how successful can they be?
It's no surprise to me. Spain has top golf instructors, especially with the short game. There are many high-quality golf courses and top training facilities. The regional and national Federations really help out with the development of these young talents starting from the grassroots.
Away from the course, is there anything you are really passionate about?
I have been working hard on a new business venture, a state of the art indoor golf studio with the idea in mind to offer golf package holidays where guests can come and stay and enjoy all the luxuries of the beautiful resort of Parques Casablanca situated on the picturesque Mediterranean coastline . They will get the chance play top golf courses and receive high-level coaching with the latest technologies as well as club fittings.
Lastly, Solheim heads to Finca in 2023, is that the dream goal in the next 12 months?
That would be a dream come true. Playing the Solheim and so close to home! Who hasn't dreamt about that?
Find out more about Leticia Ras-Anderica via her website here and follow her on Instagram @leticiarasgolf