Making the decision to turn professional is a daunting decision for any golfer. When is the right time? We caught up with 24-year-old Emily Toy at the Rose Ladies Series event at Brokenhurst Manor last week.
Emily Toy from Carlyon Bay Golf Club in St Austell, Cornwall, has claimed many accolades in her amateur career including the 2019 Women's Amateur Championship. A former England Golf Women's Squad player, we spoke to her about her ambition to play in the Curtis Cup and her decision to move into the professional ranks at the beginning of the year.
Take us back to the Curtis Cup in August.
Playing in the Curtis Cup had been something that I'd been waiting to do before I turned pro and then due to Covid it was obviously delayed until 2021. Honestly, it's probably one of the best weeks I've had in golf. Just playing as a team, we play enough golf individually, so it's nice just to play a team game of golf.
It's four nations becoming one and everyone gelled really well. It's also one of the best experiences I've had on the golf course. The TV coverage and beyond was really good and we received lots of positive feedback from that, which was nice. It was great to get ladies golf out there a little bit more too.
So, it didn't matter that the final result was a loss?
At the end of the day, the Americans are strong. Their collegiate system is so good and obviously, we knew they were going to be strong from the start. But we put up a really good fight. Actually, we got off to a really good start on day one and we shocked ourselves a little bit.
The second day, I think they came out wanting to get us a little bit after day one. And we went into singles six-all. If you look at like the wins and losses, every game was close, every game only had a couple of holes in it.
It was a positive experience even though the result didn't go our away. I think it was a massive plus for GB golf.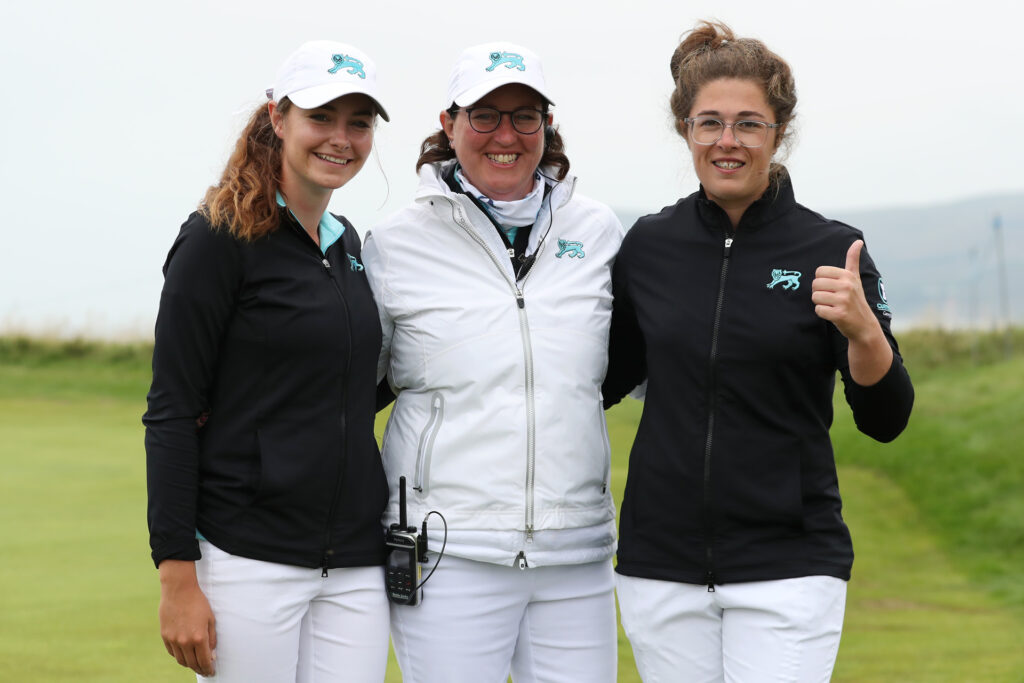 Did the Curtis Cup then become the marker for the end of your amateur career?
The Curtis Cup was really the trigger. I potentially would have turned pro a year before, but playing in the Curtis Cup was something that I just really wanted to do, so I was hung on for it.
Once I'd played it and got over the week, I decided to go to LET Q-School. I didn't turn pro before Q-School though and it wasn't until afterwards that I was certain that I was done with amateur golf. I felt like I'd been there and done it all and it was time to move on to the next step in my career.
What does the next step look like and how is the season shaping up for you?
LET Q school, it was neither good nor bad, really. I made it through the first stage which basically means I've got full category on the LET Access Series. A lot of my season's going to be made up of Access events.
The Rose Ladies Series throughout April has been really handy at bridging that gap. So that's kind of the plan any LET tour events I get into, then I'll play in them but pretty much full LET Access season for this year.
Finally, any aims for your first season as a professional?
Mainly it's to gain experience and manage the change from amateur to professional. So far, I haven't really noticed much difference and I've spoken to a few other people and they say similar things.
Being a pro keeps your head in the game a little bit more. If you're out of position and maybe can't win, it helps you keep your head down and work up places. You can try and build up and try and work your way into the top 10 or top 20, whatever it may be.
That's quite a nice mindset change that I sometimes can get down on myself that actually keeps me motivated and keeps me in a bit of a positive mental attitude. That's definitely been a benefit since turning pro.
I've had about four months without competitive golf, so I'm pleased with how I have stepped into the professional game. I made the cut in my first LET Access event and this Rose Ladies Series event at Brokenhurst is my third pro event, I've played in two and finished in the top 10*.
So far, so good! I'm pleased with how I've stepped into the professional game and it's definitely all going in the right direction at the moment.
*Toy finished 8th at Sunningdale, 4th at Brokenhurst Manor and this week 11th at Walton Heath.
Follow Emily Toy's first season as a professional via her social media channels – Instagram @emilytoy_golf and Twitter @ToyEmily1