Guest writer Chris Bertram speaks to Georgie Bingham, journalist, broadcaster and host on the Legends Tour, about why she is known as a 'golf tragic' and why she has become the face and voice of the Legends Tour
My journey into golf began when I was at Sky Sports News, when I saw former sports professionals I worked with and the industry around me socialising on the golf course. Not wanting to be left out, I started playing.
I hacked around for a few years and only began to take it really seriously in 2009. I wish it was a sport I had started when I was young because I have good hand-eye co-ordination and I'm strong and athletic enough to hit.
I love that it's the only sport where you can play with pros; I can't have a game of tennis with Roger Federer and while Paul McGinley might find a round with me boring, at least we can have a game on a level field.
I also love that it's a sport that I'll never be able to master.
Where do you play and what is the best part of your game?
I'm a member at Aldeburgh, which is an old-school club with an amazingly large women's section. Even in the middle of winter when it's raining and two degrees you'll get 25 women out on a Tuesday morning. I've gone from 11 to 13.9 handicap as I had this stupid idea to put woods in my bag. I've taken them out again…
Putting is now the best part of my game. I enjoy putting and have learnt how to read greens. Distance gets me in trouble - I just want to bomb it, so probably my course management is a weakness.
I always seem to do well on hard courses. I don't know why. But really it's the company that makes me like a course or not.
In 15 years of playing golf I reckon I've played with only two or three ******** and that includes plenty of corporate days.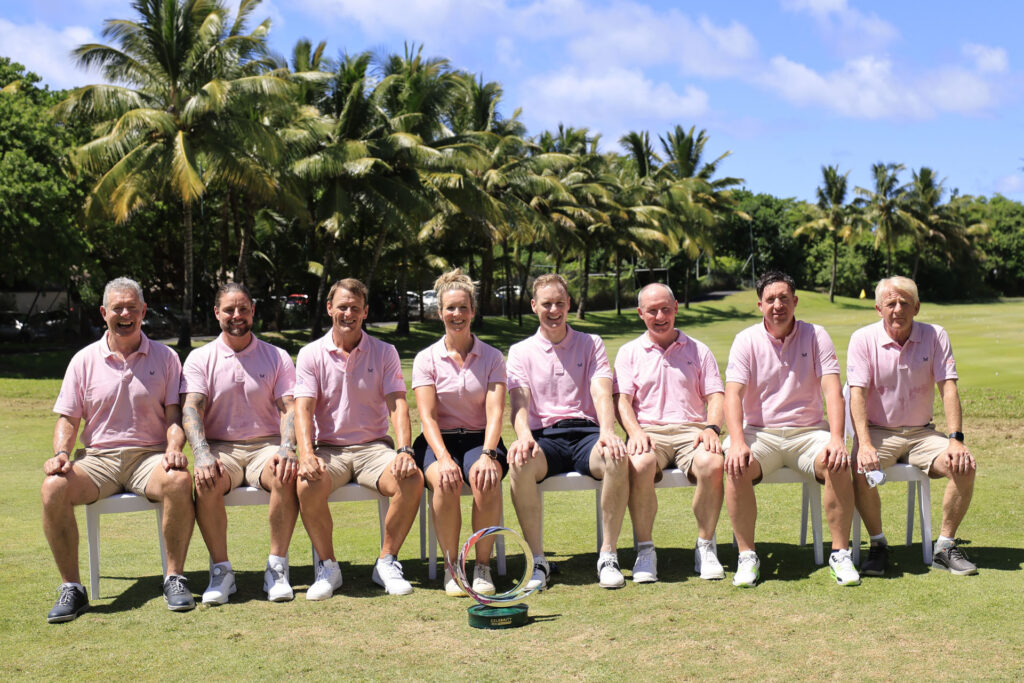 Favourite courses you've played and what's on your bucket list?
Portrush I love. I loved Rosapenna in Donegal. That corner of Ireland is really special. And I love Monte Rei in Portugal. It's very special too. So, it's usually links but I do also love beautiful inland courses too. The Legends Tour goes to some wonderful courses and where we played the final, Belle Mare Plage in Mauritius, was just stunning… on and off the course.
Augusta is top of my wishlist. In fact, my top three are all American. Pebble Beach, which I will play eventually. And Sawgrass - I want to play the 17th.
How did working on the Legends Tour come about?
Initially, I was asked if I would like to play in a Legends Tour event and at the time I was very short of work due to Covid. The discussion then developed on to becoming an Ambassador for the tour, requiring me to play three events. A while later, I was asked if I would host coverage of the tournaments, so I now have two hats; I get to play golf and ask people about golf, which is understandably a dream job. It's almost too good to be true. And then we played the final at Belle Mare Plage and it got even better…
What do you love about the Legends Tour?
I think the Legends Tour [formerly European Seniors Tour] is a clever concept. Ryan [Howsam] and the Legends Tour have got a very specific and good vision. Ryan wants it to be completely self-sufficient. Who doesn't want to play golf with the people we grew up idolising? I'm very lucky because I'm in my mid-40s and these golfers are in their 50s and 60s so were exactly who I grew up watching even though I wasn't from a family of golfers.
Plus, you add in great courses and great venues as well as how well everyone is looked after. I don't think the seniors are any less competitive just because they are a bit older! With the amateur series and the celebrity series I think it is a great mix.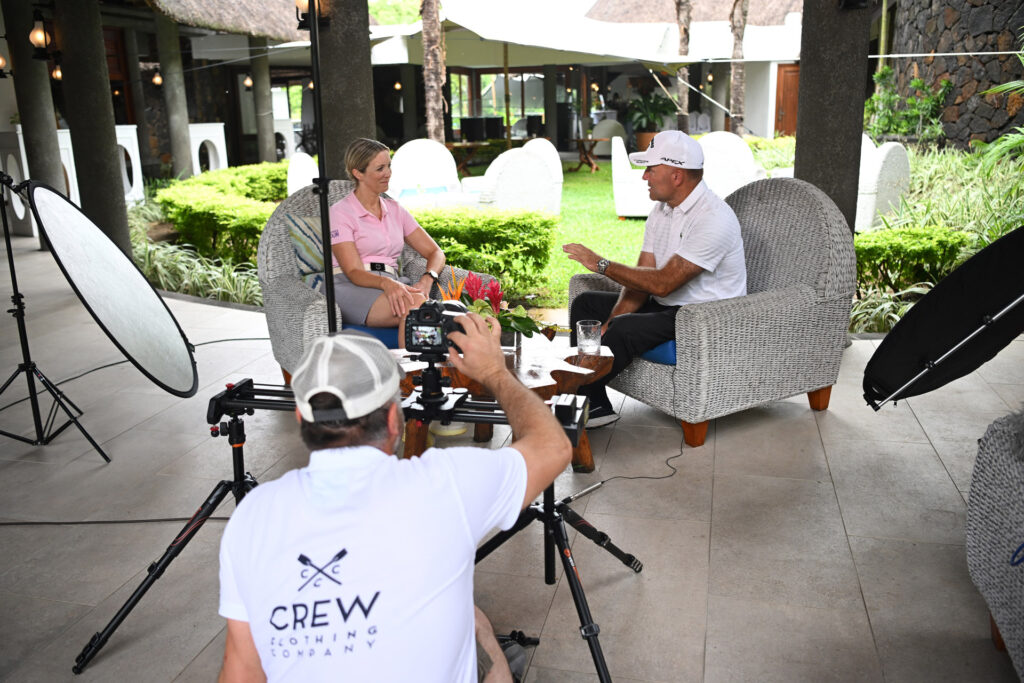 What's this about being a 'golf tragic'?!
I don't consider myself in a celebrity bracket, I am a journalist and a broadcaster. I have played with lots of proper celebrities and there is nothing better for me than playing with the greats of sport and entertainment in these amazing golf courses on the Legends Tour. The added element of the charities we play for means we are playing for a great reason.
Andrew Strauss, the former England cricket captain, says I am a golf tragic. I'm totally obsessed with it. It's that one shot that you hit, as purely and cleanly as Tiger Woods, as Annika Sorenstam, once a round that keeps you coming back. And also the fact you can improve.
I watch so much golf on TV. My poor, poor boyfriend. He now plays at least and so he doesn't mind it being on in the background - until Sunday night when obviously one becomes fully immersed in it.
I try to have a lesson every three weeks. Last year my game suffered from being on the Legends Tour and not having enough lessons. I'll play twice a week when I'm home - sometimes more, rarely less.
Quickfire questions...
Funniest moment - I've seen Matthew Lorenzo, the former esteemed TV host, hit a ball in Bermuda 90 degrees off the first and hit a gatepost. He's beaten before he picks up a golf club, he's the best person to play. He cries and he moans, it's wonderful.
Memorable moment - The first time I made an eagle at Aldeburgh. Three-iron off the tee then a five-iron that with the wind behind and in winter went about 230 to within a foot. So satisfying.
Best round - Would have to be once when I played with Brian McFadden at Archerfield, while terribly hungover and possibly still drunk. 7am. We were playing again that afternoon but we tore round and I've never played such great golf and thought I was going to break 80. The only hole I double-bogeyed was because we played through and I rushed.
Dream fourball - Tiger - nobody has the allure of him. Lee Trevino. Jack or Arnold… I'll go for Arnold. RIP, a legend.
Non-golfers… Alister Petrie from Sex Education, Matt Lorenzo and 'Beanie', Catriona Matthew.
But really the answer is Sarah Stirk, Naga Munchetty and Sophie Walker - we holiday together once a year.
The Legends Tour will continue its expansion in 2022, culminating in back-to-back events at Constance Lemuria, Seychelles, and Belle Mare Plage, Mauritius, in December. For more information on playing with celebrities or Tour pros in the Legends Tour, visit legendstour.com.
* Chris Bertram is Golf World's Top 100 Courses & Resorts editor and has played more than 500 courses worldwide.