Everything you need to know about the U.S Women's Open, including the ones to watch, the format and all the top stories.
The 75th U.S. Women's Open and the final major championship of the 2020 golf season will take place this week at Champions Golf Club in Houston, Texas.
And it's going to be a BIG moment for women's golf.
As the oldest continuous-running women's major golf tournament and boasting a field full of INSANELY good players, it presents the perfect opportunity to get more people watching women's golf than ever before.
Originally planned for the start of June and postponed because of the coronavirus (well, what hasn't been), the players, the LPGA Tour and all the sponsors and supporters are determined for this challenging year to end on a high.
So, this is why the 2020 USGA U.S. Women's Open is going to be the best yet.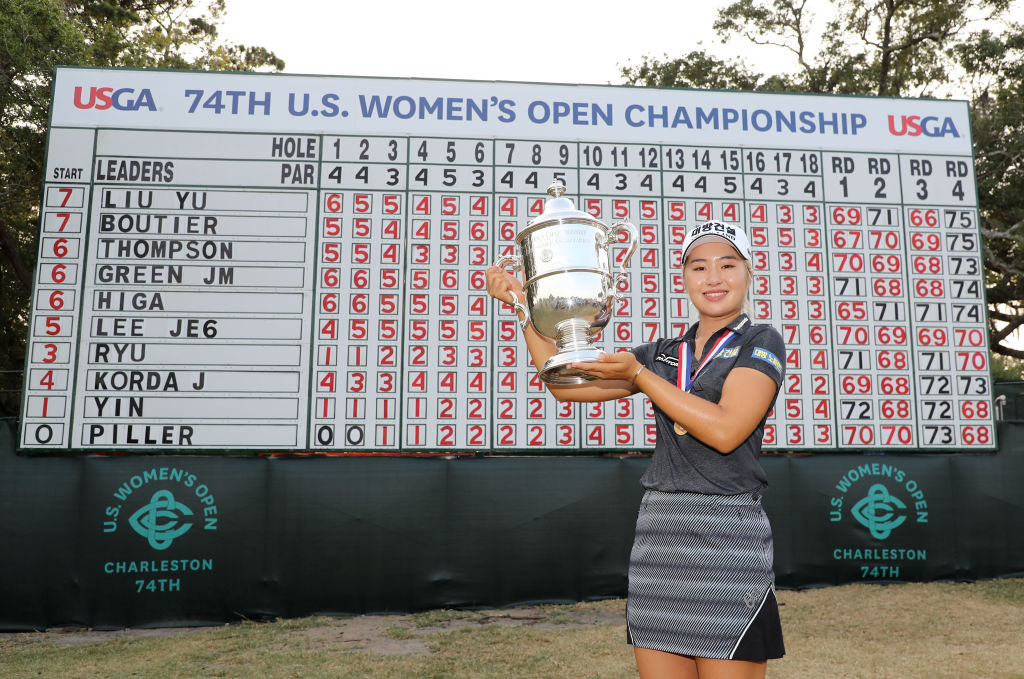 Not one but TWO challenging courses
For the first time ever in the 75 years of the U.S. Womem's Open, the major tournament will be played across two courses.
Due to health and safety restrictions the first two rounds will be on both the Cypress Creek and Jackrabbit courses, before those who make the cut compete on the Cypress Creek track over the weekend.
$5.5 billion dollars is up for grabs - the largest purse in women's golf - and competition will be fierce.
Getting to grips with one mentally and physically challenging course is hard enough, but to face two in a major tournament will be a new challenge for most of the players.
Many of them have been able to visit and play the two courses in the last few weeks, but for those who haven't been able to it will be even more tricky.
Speaking about the new challenge Dave Brooker, the caddy for World Number 1 Jin Young Ko, said: "It's tough. I'm just going to spend any spare time away from Jin Young walking as many holes as I can for three days. Dawn till dusk as they say."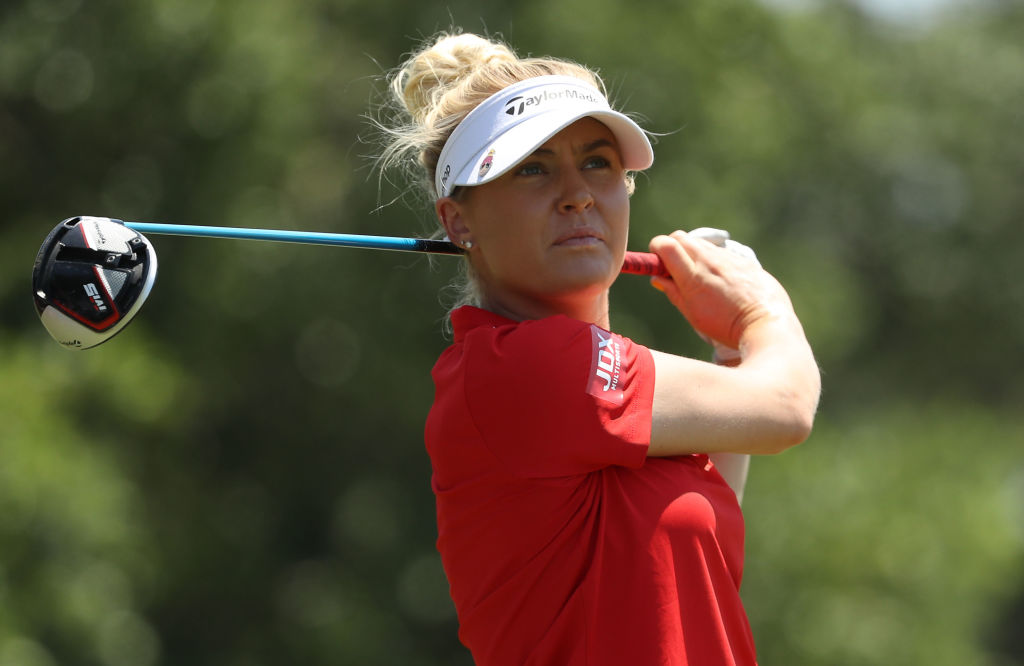 The field
The 156-player field includes 26 countries, nine former U.S. Open Champions, 26 amateurs and seven Texas stars including 2020 Ladies Scottish Open champion and former Houston resident Stacy Lewis, who will have the added advantage of knowing the courses that bit better.
The British favourites will be out in force too, including a very in-form Charley Hull coming fresh from a strong T6 finish at the VOA Classic last week.
Georgia Hall, Mel Reid, Meghan MacLaren, Bronte Law, amateurs Lily May Humphreys, Emily Toy and Olivia Mehaffey are all amongst our home hopes too.
Meanwhile, after an amazing LET season which saw her win five times, Emily Pedersen will also be playing after she got a spot via the Rolex Rankings.
Another European to watch is 2020 AIG Women's Open champion Sophia Popo who will be making her second U.S. Women's Open showing.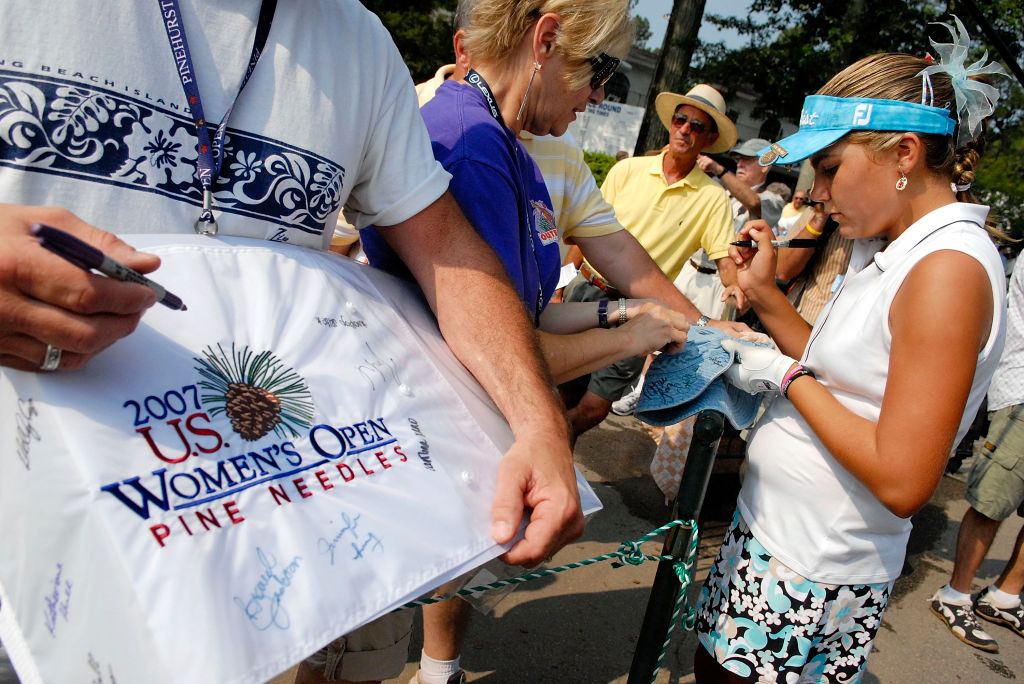 Lexi's 14th start
This is probably one of the maddest things we've heard in this utterly bonkers year.
25-year-old Lexi Thompson will make her 14th start at the U.S. Women's Open this year.
She first played in the event in 2007 when she was just 12 years' old. How crazy is that?
She will be extra determined to win too considering she's won an event every year since 2012, but hasn't yet done so in 2020.
She's got a good chance though; she finished T2 at the 2019 U.S. Women's Open and her best finish this year was fourth at the ANA Inspiration.
Taking no risks she has even recruited the help of big-hitting Bryson DeChambeau's caddy Tim Tucker, who guided the star to victory at the U.S Open in September.
Will her focus and determination pay off?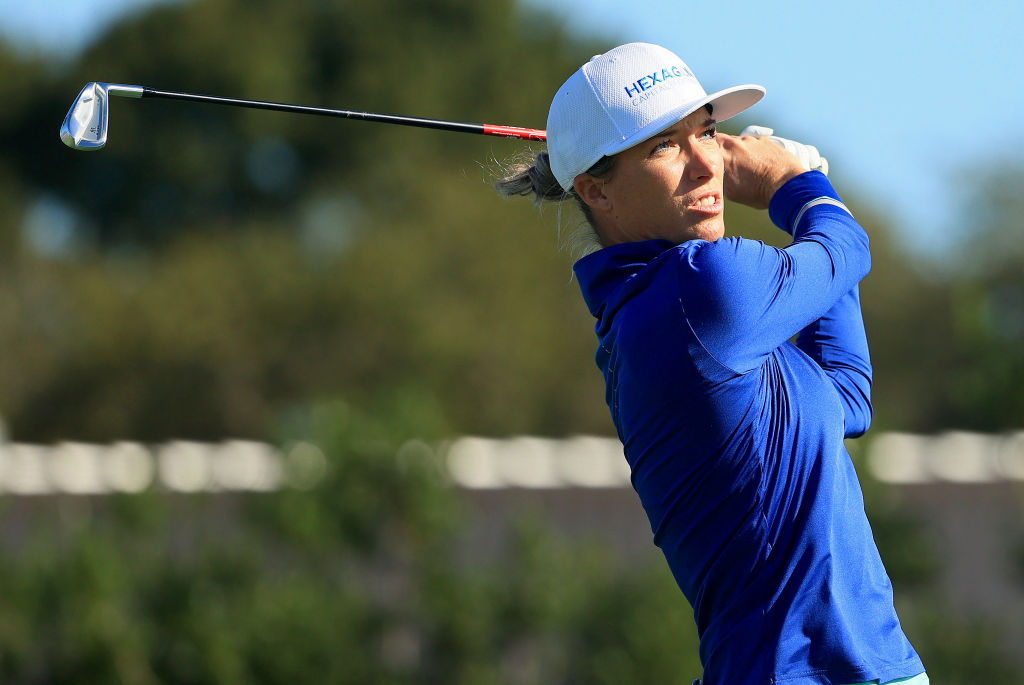 Women Worth Watching
Did you know that only 4% of sports coverage in America includes female athletes?
That's despite the fact that women make up 40% of participants in sports in the USA (let's be honest the coverage figure is probably pretty dismal for the UK too).
Sponsors of the U.S Women's Open, USGA, have therefore launched the #WomenWorthWatching campaign, highlighting this ridiculous statistic and encouraging sports fans around the globe to make December 2020 the month they started watching women's golf.
We'll be shouting about the fact that the tournament is on this week and we hope you will too.
You can watch on Sky Sports Golf - times HERE - or for free on the Sky Sports Golf YouTube.
Watch this space for news and updates throughout the tournament.
Bring. It. On.