This week Women & Golf representative Ally Kutz will be teeing it up as the amateur to compete at the Aramco Team Series - London. Editor Emma takes a look at the week ahead...
How would you feel about playing in a professional golf event, as part of a team, in front of a crowd golf fans?
For a mid-high handicapper like me, the thought genuinely fills me with dread. I am sure that many of you would relish the opportunity but I can feel myself breaking out into a cold sweat just thinking about it!
This week sees the return of the Aramco Team Series – London to Centurion Club for the third time. The Ladies European Tour event has a unique format, with an individual event running over 54 holes and a team component for the first 36.
Each team is made up of three professionals and one amateur. This isn't your regular pro-am, this is an amateur making up a team, contributing to the score and having an actual impact on the share of the prize money that their pro players could receive.
Last month Women & Golf were given the opportunity to play in this year's event. An opportunity that we grasped with both hands. However, there are times when it pays to be the Editor, in this case, I had the opportunity to politely decline and find a much better representative. Some may think me mad but I really am a much better observer from behind the ropes rather than playing within them.
Introducing Ally Kutz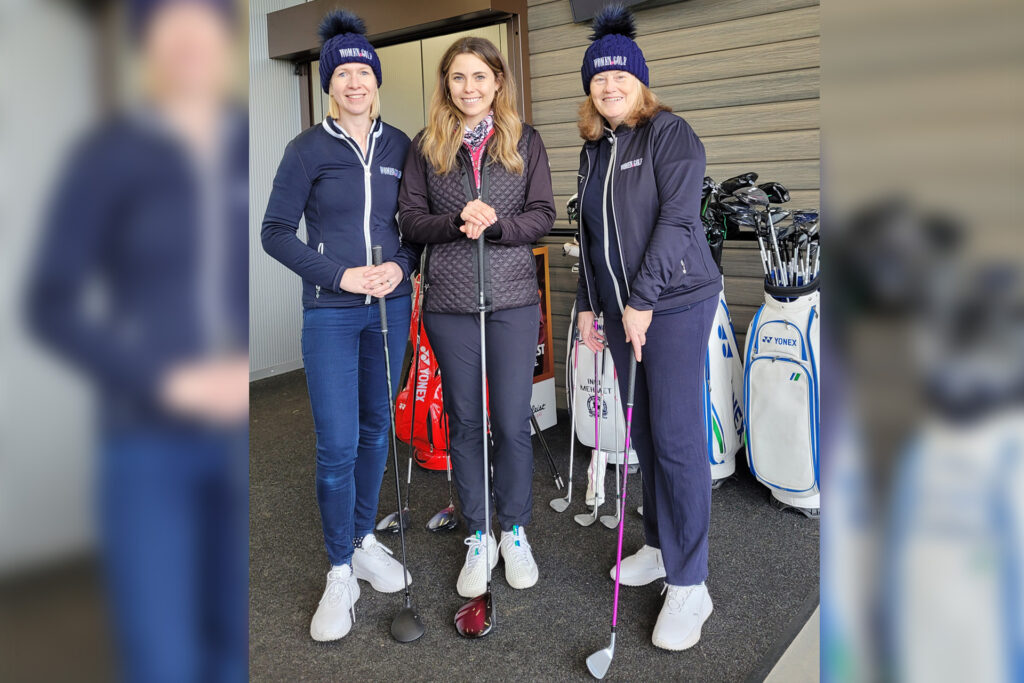 And what a representative we found! I am delighted to say that our resident club fitting expert Ally Kutz will be teeing it up alongside some of the best players in the women's game.
As well as being our fitting expert, Ally's regular day job is with Yonex as their Sales Rep and Demo Technician. We spoke to Ally earlier in the year about her job and how she went from a college golfer to her latest role at Yonex.
An American and a college golfer conjure up images of Rose Zhang, but Ally fell out of love with golf for a long time and only started playing again in the last couple of years and tells me that she hasn't played good golf in 10 years.
I am sure that Ally's standards are, understandably, higher than mine when it comes to golf but as a Kent County player who plays on 1.5, I think she's a very good golfer!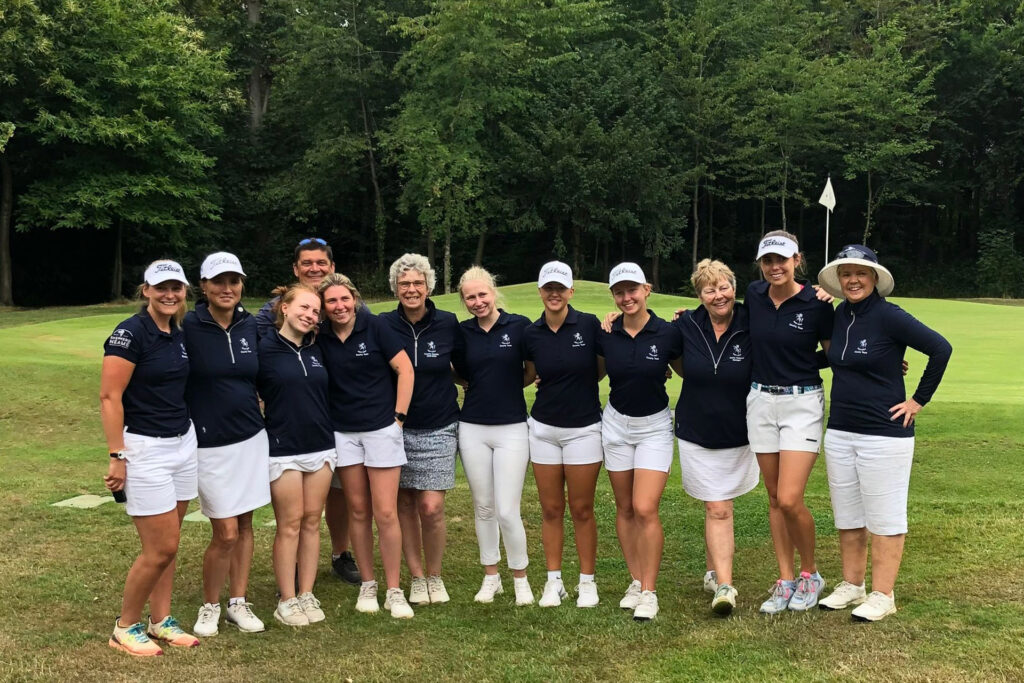 Before heading to the player draft this evening, where team captains choose their teams, I caught up with Ally to see how she was feeling.
It takes a village
Ally describes this week as a once in a lifetime opportunity to really see how her game compares to the pros on tour.
When I spoke about high expectations, Ally did admit that the expectation is definitely on herself and she has to remember that golf is her hobby not her profession like the women she'll be playing with this week.
However, there has been a lot of practice and preparation that has gone into getting herself 'game ready'. Working with her team Steve Mitchell and Tim Milford who are Kent County Coaches plus her Swing Coach Chris Evans and Putting Coach James Skelton, Ally has fine tuned all parts of her game.
As Ally heads to the first tee on Friday, she won't be doing it alone. Her Kent County foursomes partner Danielle Thwaites will be on the bag. Thwaites (nee Masters) is an ex-LET professional and has been helping Ally prepare mentally to play in front of a crowd and has given her insights into playing on tour.
One main takeaway for Ally is that nerves are a good thing and that she needs to use them to her advantage - but like all of us, she's looking forward to getting the first tee shot out of the way!
Soaking up the experience
Ally is ready to embrace the whole experience and is secretly hoping for an afternoon tee time so that she can make the most of every moment - the player hospitality, practice facilities and just soaking up the atmosphere at one of the LET's most popular events of the season.
Ally's partner will be walking outside the ropes and there should be a few more friendly faces in the crowd but admitted to not expecting too many due to not living too close to Centurion. However, she has mentioned the daily coverage on Sky Sports Golf where she hopes to appear doing something spectacular (spectacularly good not bad)!
Saturday will hopefully see her nerves a bit more settled and she will have Kent County Coach Steve on the bag.
Nerves and excitement are likely to be two big features of Ally's week but one thing is for sure she plans to enjoy every moment of fulfilling a dream to play with professionals, a dream that she had given up on a long time ago.
Good luck Ally
We cannot wait to see how Ally gets on and we'll be sharing her experience across our social media channels this week - follow @women_and_golf and @alessandrakutz. We'll also check back with Ally for a post Aramco Team Series de-brief.
Join us in wishing Ally the best of luck!
Tickets are still available for the Aramco Team Series - London, prices start at £5 and kids go free - find out more.