The best team golf competition in the world (in our opinion anyway) will take place from September 18 to 23 2023 at Finca Cortesin, Spain.
Here's something fun for us to look forward to…
We recently reported that the Solheim Cup would be visiting Spain for the first time ever, but now that we have the dates set in stone, we can really get planning our dream girls' trip away to the sun-kissed Costa del Sol region.
The Ladies European Tour has just announced that the 2023 Solheim Cup at Finca Cortesin will take place from September 18 to 24.
We mean, can you think of anything better right now than jetting off to Spain with our best yellow and blue outfits to watch some of the world's best female golfers battle it out?
The 12th PING Junior Solheim Cup will also see the future stars of women golf compete over two days from September 19 to 21 2023.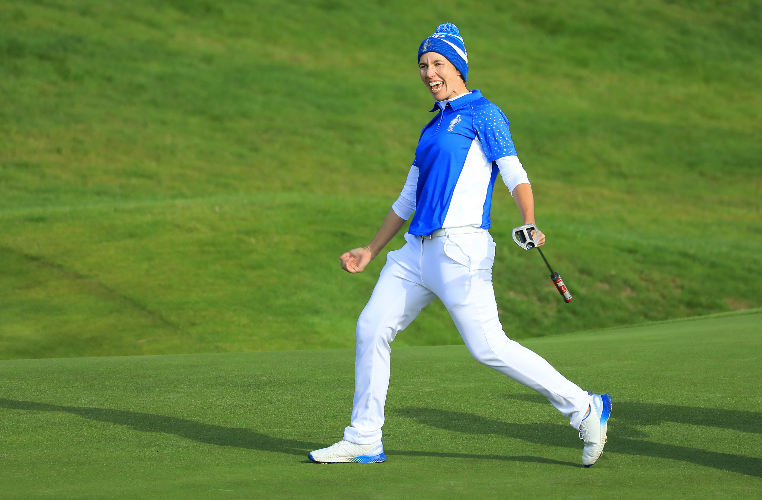 A fortnight of team golf
But the 2023 Solheim Cup will have another special twist too.
Not only will it be the first one to take place in Spain but it will also be the first European-hosted Solheim Cup to be played in such close proximity to The Ryder Cup, which heads to Italy the following week.
Usually scheduled in alternate years, golf fans will now be treated to a two-week festival of team golf between Europe and the United States as a result of the recent 2020 Ryder Cup postponement.
It will also be the first time that Italy has hosted the Ryder Cup.
We know the men aren't anywhere near as good as the girls (joke) but wouldn't it be fab to make it a two-week Europe trip that took in both the Solheim Cup AND the Ryder Cup?
We're all very excited
Ladies European Tour CEO, Alexandra Armas, said: "We are extremely pleased to announce the dates for the upcoming 2023 Solheim Cup and we are excited to have the opportunity to be part of a two-week festival of golf. The Solheim Cup is truly one of the most dramatic and interesting golf events on the global sporting calendar and it has the ability to transcend golf to new audiences and, if the 2023 edition is anything like 2019, fans will be left wanting more and they will be lucky enough go straight onto The Ryder Cup in Italy where the men's version of Team Europe and Team USA will go head-to-head."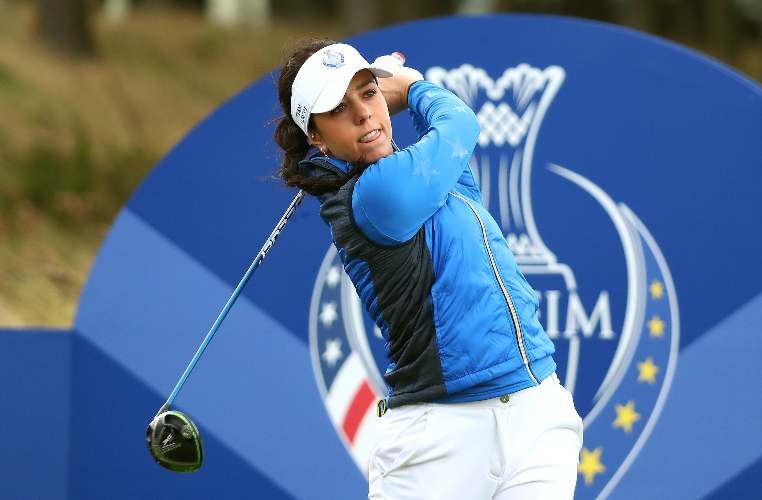 Meanwhile, Major winner and two-time Solheim Cup player Georgia Hall, added: "I love The Solheim Cup and last year's event was one of my career highlights so it is nice to get the dates in your diary to look forward to but there's still a lot of golf to be played between now and then so I don't want to get ahead of myself and think that I will definitely make the team. I have grown up watching the excitement of The Ryder Cup and I think the chance for our event to be played so close to it will give us an opportunity to show everyone how similar they are and hopefully attract a few new fans."
Carlota Ciganda, who is Spain's highest ranked player on the Rolex Rankings at No. 13, said: "I can't believe I might finally have a chance to play The Solheim Cup in Spain in front of my home fans. It is no secret that the event is one of my favourites and I love the energy that I get from the crowd when I am competing in it. it is huge news that it will be the week before The Ryder Cup as I love watching it on TV, and it will be even more special supporting Team Europe if I know that we've just brought the trophy home the week before."
We genuinely can't wait.
For more information visit www.solheimcup2023.eu.