An eight player, 36 hole, mixed team event running alongside an LET event - here's what happened at the G4D Skaftö Open and why it is a significant moment for golfers with disability.
It was a momentous occasion last week as the stars of the Ladies European Tour (LET) were joined by G4D (Golf For Disabled) players at Skaftö Golf Club in Sweden where they competed for a separate trophy over the weekend.
Eight of Europe's best golfers with disabilities competed across the weekend in a 36-hole team mixed format competition, with four men and four women competing in the hope of raising the G4D Skaftö Open trophy aloft.
The Ladies European Tour and EDGA (formerly the European Disabled Golf Association) had come together to have a G4D competition running alongside an LET event for the very first time.
EGDA President, Tony Bennett, believed that this was a really important moment for women's disability golf in particular:
"We all realise there are not enough women playing the game. We want to encourage more women to play and we've been trying to do that through various different projects that we've had over the last few years.
"But we've got two different kinds of issues. One is that the player is disabled. The second is that the player is a woman.
"I think now with the LET hosting this event, it will give any female with a disability that's already playing the game an idea that there is some kind of career pathway. We can see it, we can see where we can go.
"I think it's going to be really positive because what we saw on the male side is that when players with disabilities are seen on TV screens, when they are read about it in the magazines, when they see it in newspapers, they'll be able to see that it's possible."
As long as it's possible, then that gives that career pathway. And so I think this is a real groundbreaking for, for the Ladies European Tour, and also for golfers, for golfers with disability.
Here's what happened at the G4D Skaftö Open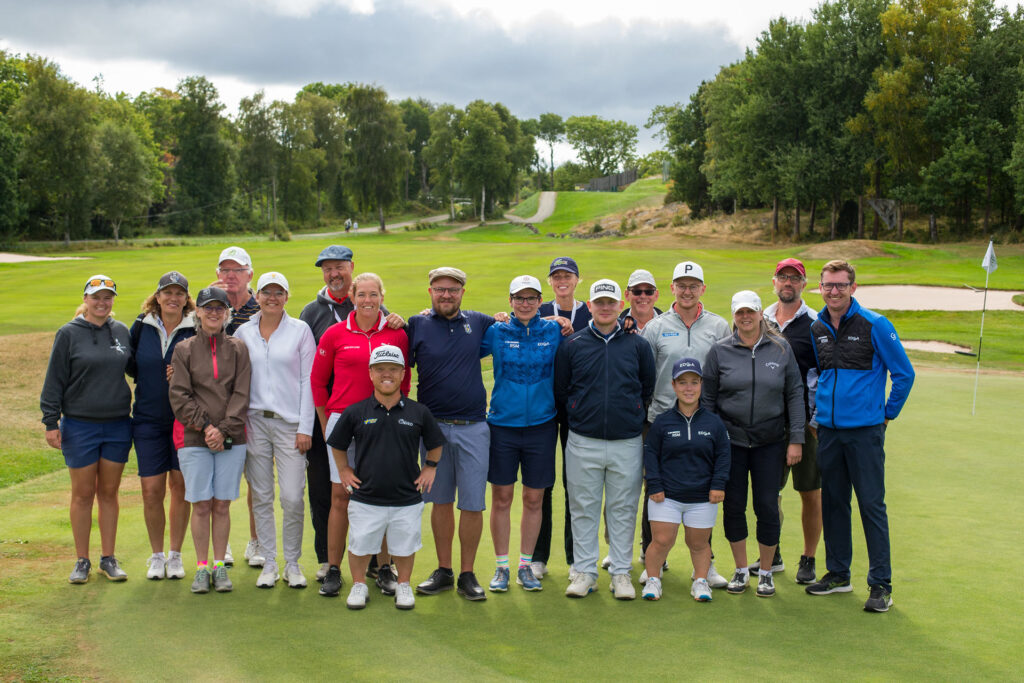 Daphne van Houten and Rasmus Lia were crowned G4D Skaftö Open Champions in Sweden on Sunday, as the duo put on a strong showing over the weekend to claim a 17-shot victory.
The competition was played in a 36-hole mixed team format over Saturday and Sunday at the same time Linn Grant was making her moves towards victory on the LET on the same course – the first time the two organisations have competed simultaneously for trophies in their history.
Lia and van Houten were in a strong position heading into the final day, having held a ten-shot advantage from Saturday's round, where local talent Lia finished strongly to finish the day in 69 shots – shooting two under in his final two holes to seal the deal.
Van Houten also played well to shoot 70 on day one, and followed that up with 74 on day two as Lia shot 72, leaving them on 285 for the team throughout the 36 holes, with the pairing of Mette Wegge Lynggaard (73+71) and Joakim Björkman (80+78) their nearest challengers on 302.
Jennifer Srága from Germany shot 78 and 84 in her two rounds to sign for a combined score of 162, while her playing partner Felix Norrman carded rounds of 71 and 75 to get round in 146 for the two days, leaving them on 308 in total.
Finally, Aimi Bullock and Marcus Malo combined for a total of 317 in Sweden over the weekend, with England's Bullock carding rounds of 77 and 79, while Gothenburg native Malo fired rounds of 80 and 81.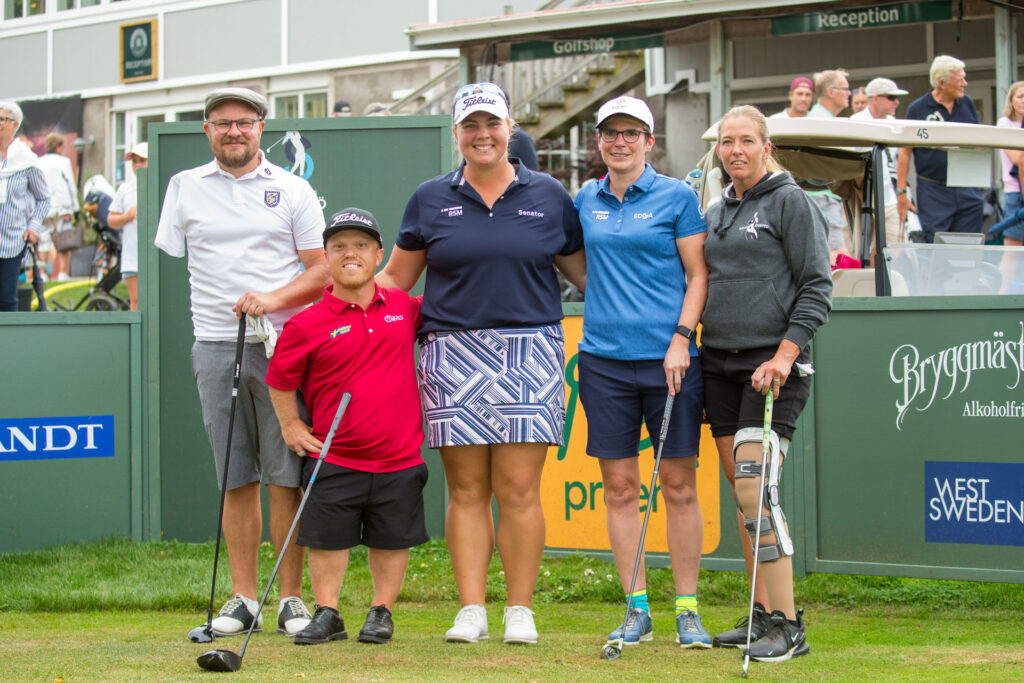 G4D Skaftö Open Result
1. Daphne Van Houten 70+74=144
Rasmus Lia 69+72=141
Total 285
2. Mette Wegge Lynggaard 73+71=144
Joakim Björkman 80+78=158
Total 302
3. Jennifer Sraega 78+84=162
Felix Norman 71+75=146
Total 308
4. Aimi Bullock 77+79=156
Marcus Malo 81+80=161
Total 317
The potential to grow exponentially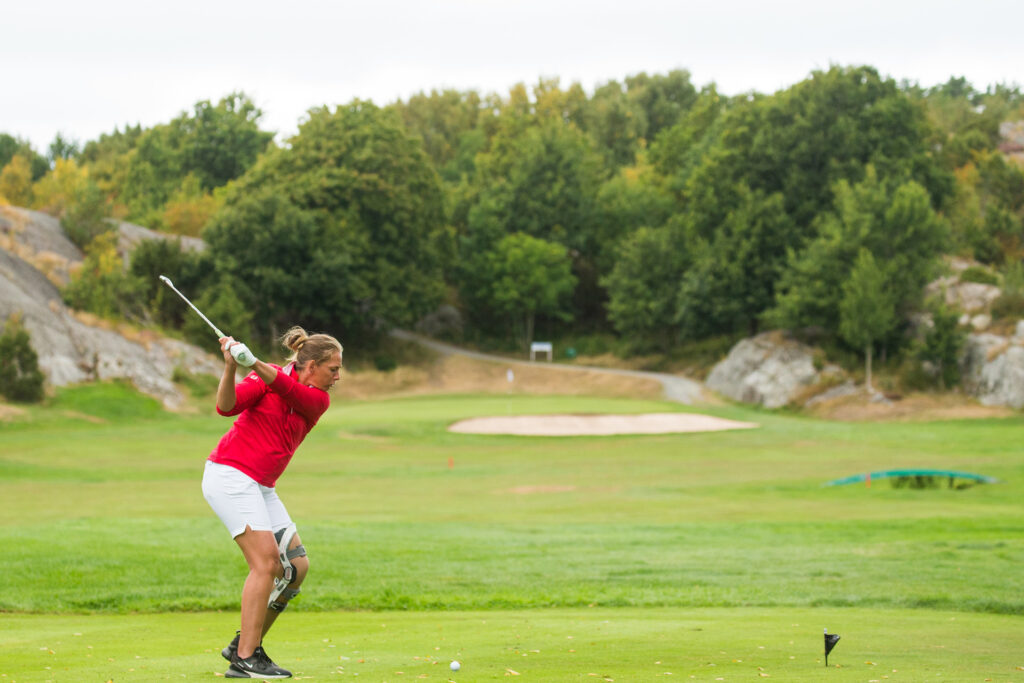 Now it's time to raise more awareness with Bennett explaining why the number of golfers with a disability has the potential to grow exponentially:
"I think a lot of people don't realise that 40% of all disabilities are unseen. That's a big number. The second thing is that genetic disability is more or less in parity, male/female, what you're born with is more or less the same. It's with traumatic disabilities where these appear more on the male side. That is partly been due to the way that the world has set itself up, with more males in the theatre of war, more males driving fast cars, more males in workplace accidents.
"My hope is that people, maybe not even golfers, see what we have achieved with events like this in Sweden. They then may think of someone they know who could potentially try golf and would suggest it to them or their parents. I think that that's the power of the tours.
"That's why we courted the tours, because they get to a different and bigger audience. But it's also what we are able to do with sponsors. We get into their boardrooms, and we speak to their staff.
"We help them to understand that, in their local community, they've got a whole bunch of girls and boys that will never have the option to play golf unless somebody puts a golf club into their hand. Because their parents think that it's not a viable sporting option for them.
"That stigma we have to break down and we are breaking it down. We've moved a long way in the last eight years from golfers with a disability being a very niche thing. Now a lot of golfers are fully aware that there is this thing called G4D. And that's good news.
"But we now need to get to the 99% of the population who don't play golf and once we get it there we'll see exponential growth."
Find out more about the EDGA and how you or someone you know can get into golf via the EDGA website here.