Team Hillier top the team leaderboard, whilst home-favourite Tavatanakit is ahead in the individual competition
Team Hillier sit at the top of the leaderboard with a one-shot lead at the end of the first day of the Aramco Team Series – Bangkok.
The quartet of Whitney Hillier, Chonlada Chayanun, Krista Bakker and amateur Pattanan Amatanon combined for an excellent first round making the turn in eight-under-par and posting the same score on the back nine to be 16-under-par for the tournament.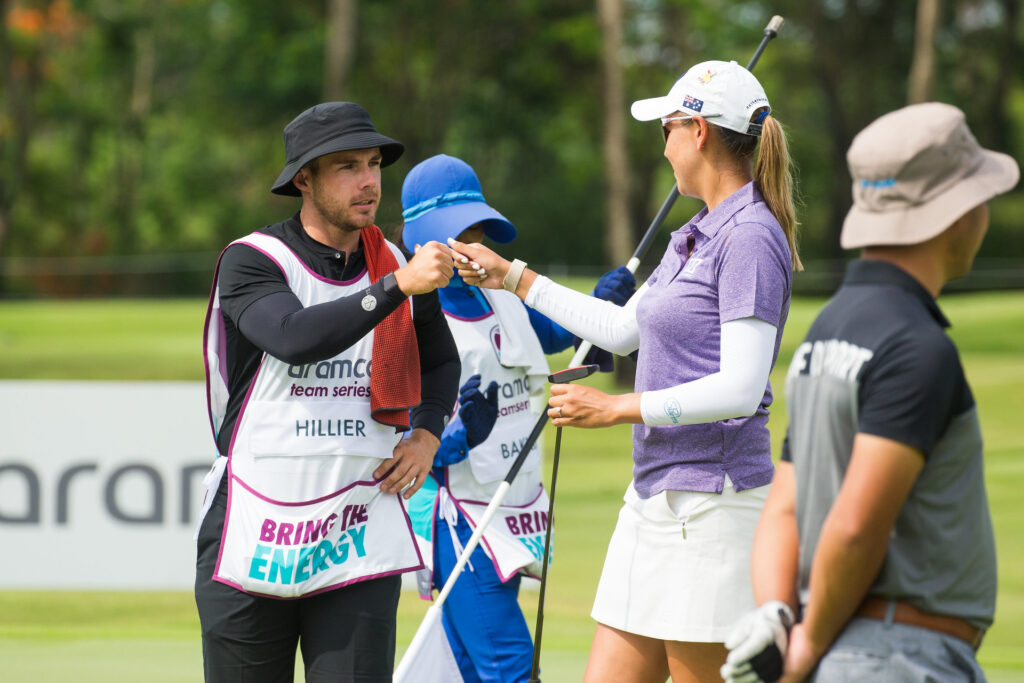 Team Captain Hillier, whose mother is Thai, was pleased with how her team began their round and the fact they had fun at Thai Country Club.
"We just made birdies early, so we just had a good vibe. Everyone was gelling pretty well, and everyone was laughing and happy. It was a good team and we played well."
Amateur Amatanon said:
"My goal today was just to contribute to the team a little and the girls were very good and very supportive. I was happy to chip in during the round."
Aramco Team Series - Bangkok Highlights Day 1
[parone_rss_video_player campaign="194" feed="41-ladies-european-tour" autoplay="true" env="prod" defaultlang="en" /]
Team Simmermacher is one shot back on 15-under-par after Magdalena Simmermacher, Charlotte Liautier, Isabella Deilert and amateur Sirapob Yapala all contributed during their round.
Captain Simmermacher said:
"I think I picked a good team. We got lucky with the amateur because he's really good, so he helped us a lot around the course. I think we played good golf today and I'm looking forward to tomorrow."
Two teams are tied for third place with Team Henry and Team Tavatanakit both on 14-under-par.
Tavatanakit tops the individual competition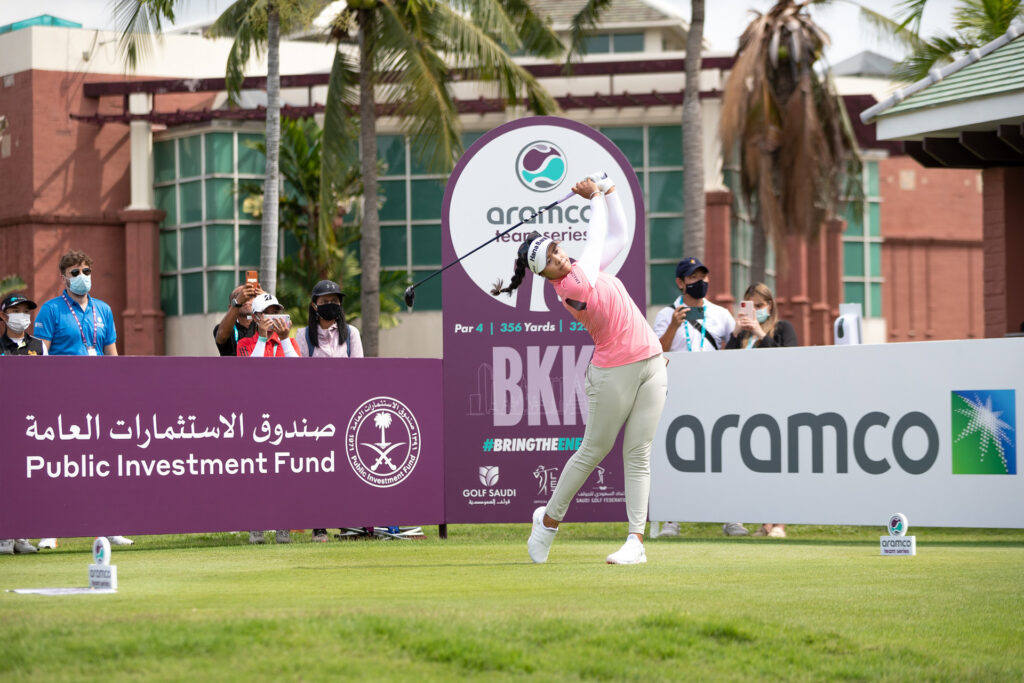 In the individual competition, Patty Tavatanakit got off to a blistering start firing a course record 66, six-under-par, to set the pace and hold a one-shot lead.
Seven birdies and one bogey saw the local favourite end the day at the top of the leaderboard ahead of last week's winner Spain's Ana Peláez.
"It was really fun and relaxing. I kept my round going as well. It is a little different, like the team format is a little different.
"When I played in college we don't play in the same group, but to be able to play with everyone at the same time and make birdies, cheering them on, it's a really good feeling."
Peláez continued her good form and signed for a bogey-free 67 which included three consecutive birdies on her last three holes.
"I am speechless, had a great round, and I had a lot of fun. I had to be patient because I started well but then I didn't get another birdie until hole 16. It wasn't that tough to be patient, but I did want to get more birdies for the team."
Five players sit two shots behind leader Tavatanakit with Moriya and Ariya Jutanugarn, Marianne Skarpnord, Maha Haddioui and Anne Van Dam all tied for third place on four-under-par.
The second round begins on Friday at 8.45am (local time) and it will see the conclusion of the Team event.
The full individual leaderboard can be found here, and the team leaderboard here.