Columnist Patrick Brennan considers what could happen if the women's game adopted their own Player Impact Program
For those who are unaware of the Player Impact Program (PIP), the official line is that the PIP is designed to reward members who, through objective measurement criteria, are shown to generate the most positive interest in the PGA Tour.
The 2022 PIP results are out, and Tiger Woods has finished atop the rankings for the second year running, closely followed by Rory McIlroy. The purse was $40m in 2021, with Tiger receiving $8m. This year it was $100m, with Tiger receiving $15m. You could say it rewards those for the money they bring in and the viewers they attract.
"The only way I could see Tiger not winning the PIP is if they started airing some tournaments on Bravo or E(!)"
Dan Rapaport left us with the question 'How long until the PIP is renamed the Tiger Woods Player Impact Program?'
There are five criteria for the PIP that each carry 20% of a player's overall PIP score.  
Nielsen TV ratings, Google searches, Meltwater Mentions (basically global column inches) MVP Index (which measures a player's social media influence) and Q Score - a marketing metric dating back to the 1960s for the appeal of a brand or product - or in this case, person.
It's a popularity contest.
The concept of a PIP does seem to move the sport away from the meritocracy, which was a major criticism of LIV Golf and its huge payouts for players regardless of where they finish. Any PGA Tour member who has played five or more events in the current season is eligible.
A PIP on the LPGA?
The main issue is that a well-known player will still turn more heads than an in-form one. For the LPGA, this means Maja Stark might have featured in the PIP list, but Charley Hull or Lexi Thompson would still have garnered more views and searches and therefore a higher PIP ranking.
The golfers we do not know on a personal level would fail to feature despite stellar displays of golf. In the men's game, a savvy Instagram or Twitter account is ranked alongside fantastic business ventures or charitable philanthropy off the course. These things could, in fact, be rewarded more than a player's efforts on it.
Rickie Fowler encapsulates this concept, still at the forefront of plenty of commercials (remember, 'It's Good to be Rickie') and still captures attention whenever he plays, despite a steady decline in performance over the last five years or so that sees him ranked 109th in the world. He came 16th in this year's PIP and received $2 million.
I think the PIP could induce accusations of making rich players richer, which causes the middle and lower ranked players – those outside the top 125 - to become disgruntled and begin looking to play their golf elsewhere.
How a PIP could impact the women's game
Consider that future scenario. The LPGA looks after their top players, the Charley Hulls, Nelly Kordas etc. by introducing a PIP for those who have the best marketability and most Google searches. The well-known players reap the benefits, so the lesser-known golfers begin to consider jumping ship to grab a similar-sized piece of a different flavour pie.
Suddenly, the LPGA has unintentionally morphed into a Greg Norman utopia where all the best, most well-known, wealthiest players are on one Tour and the disgruntled underdogs and middle-tier golfers begin to cluster on the new start-up. A hypothetical indeed, but none of us can predict what may happen a few years down the line.
Another concern is where to draw the line between rewarding professionals for promoting their sport, and allowing golf influencers to be part of the PIP. There are plenty of female golfers who have astonishing social media presence, and rarely actually post about golf, (there's usually a brand deal and a discount code combination in plain sight). If there were to be a similar program over on the LPGA, could TikTok stars claim to top the rankings due to a strong online portfolio?
If Tiger is eligible for the PIP until 2024, he will likely win for the next two seasons due to his unassailable influence in the game; despite a limited social media presence and very few recent competitive rounds.
I think the PIP could work if a similar invention were to come to the women's game, but would have to give more weight to current form, or perhaps change in world ranking or spots moved up the money list.
The intentions could be good, but there would need to be a few minor tweaks before rolling out the idea to commissioner Mollie Marcoux.
What are your thoughts on a PIP for women's golf? Drop us an email here.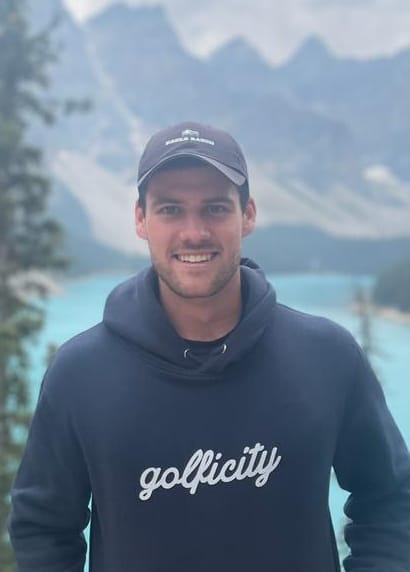 Meet Patrick Brennan
Patrick is originally from the Lake District, UK but moved to British Columbia, Canada after university. He writes for several media outlets, including Golficity, and has been doing so for over six months.
His main writing interests are professional golf tours, the Majors and any good underdog story!
He comes from a sporting family and, when not cycling or skiing, plays off a six handicap - trying and failing to keep the family bragging rights, often due to a streaky driver!