Charlotte Ibbetson looks into the new independent golfer scheme from England Golf.
England Golf's independent golfer scheme offers non-club members a World Handicap System index. But is it a no-brainer for nomad golfers or a recipe for disaster for golf club membership?
What is England Golf's independent golfer scheme?
Set to launch in July, England Golf's controversial scheme is causing quite a stir within the golf industry.
Think of it as an online community for golfers; for £40, people who aren't members of a club can join to get an official World Handicap System index, personal liability insurance and access to the My England Golf app. Through the app, you can post scores, track your progress and chat with friends. Pretty cool, huh? Not everyone agrees.
More flexibility, more freedom, more fun
Whilst it offers a more flexible way to play and compete, rumblings across the industry reveal that golf clubs are nervous: will the scheme become a substitute for traditional memberships?
If you ask me, no.
The independent golfer scheme offers a huge opportunity to create another pathway into the game – with more flexibility and freedom.
We know from the data that time and money are huge factors that negatively impact someone's decision to join a golf club or not. With some of those factors mitigated, we can encourage more people to the game.
And with an official handicap through the World Handicap System, golfers will have more opportunities to compete in a way that's fair and fun for everyone; whether that's in open competitions, club medals or their local society. If we can leverage all of that effectively, we could actually end up seeing an increase in club membership.
"I think the scheme sounds great. I'm really looking forward to being able to compete a bit more."
We interviewed a few golfers, all non-members, to see what they thought about England Golf's independent scheme. On whether it would make him more or less likely to join a club in the future, Jack, 27, commented:
"Honestly, it won't make any difference. I don't have enough free time to make the most of a membership right now. I like going to different courses and playing when I've got time – I don't want to feel like I have to play every weekend to make the most of my membership."
The general consensus amongst everyone we interviewed was that the scheme was unlikely to make them change their mind about joining a club. What they told us though – overwhelmingly – was that it would mean they'd probably play a bit more golf.
Why? Because of the opportunity to compete.
Of course, I understand the hesitancy of clubs to open their monthly medal to anyone who cares to enter. But if it means we get more people through the doors and on the fairways, surely this move towards more flexible membership options can only be a positive for the game?
Are we focusing on the wrong issue?
The biggest criticism of the England Golf scheme is that it means you'll no longer have to be a member of a golf club to get a handicap.
But joining a golf club is so much more than that, isn't it?
If I think back to when I first joined a club as a nervous teen, I'm fairly certain that the option to get a handicap was pretty far down my list of reasons for joining.
I wanted to play more golf and I wanted to meet more people. Simple. The fact that I'd get a handicap was just an added bonus until I started to get into the game more seriously.
Particularly given golf's new-found post-lockdown popularity, I can't help but think we're focusing on the wrong issues.
Golf's recent boom has bought a new breed of golfer with it, and we need to find ways to continue that momentum and keep attracting people to the game.
Once dwindling memberships are thriving again, and some clubs have waiting lists for the first time in years. If clubs invest in looking after the members they've got, why would they leave?
And if we focus a bit more on making clubs more inclusive, more welcoming and more flexible, then we're more likely to convert all those new golfers and turn them into loyal members.
As an industry, if we keep doing the same thing, we'll always get the same results. Initiatives like England Golf's independent golfer scheme give the game a fresh perspective and more opportunities to attract new audiences. For me, that means it can only be a good thing.
Written by Charlotte Ibbetson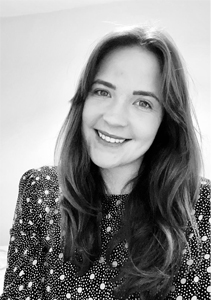 Charlotte is a PGA Professional Golfer and founder of Qwerky Comms; a brand and marketing consultancy delivering innovative communication strategies that really make an impact.