More people than ever rushed to the golf course in Great Britain and Ireland in 2020. What does golf's post-lockdown popularity mean for the future of the game?
What does golf's new popularity mean for the game?
If you've tried to book a tee time at any point in the past few months, you'll be all too aware of golf's recent boom.
According to research by The R&A and Sports Marketing Surveys, more people than ever rushed to the greens of Great Britain and Ireland in 2020; an impressive 2.1 million more to be precise.
The number of rounds played in Great Britain in August increased by more than 60% – the third consecutive month that rounds had risen year on year. In June, that figure rose by 61%, and in July, it jumped by 40%.
But was golf's post-lockdown popularity triggered solely because of the pandemic, despite all of its challenges? And more importantly: what does it all mean for the future of the game?
An unexpected catalyst for change
With not a whole lot else to do and more time than ever to spare, it's easy to argue that COVID-19 has been the catalyst for getting new and lapsed golfers onto the course.
As we move closer to a post-covid world though, there's so much more fighting for our attention. There's a lot of lost time to make up for; household bubbles to finally burst out of, trips to take and other sports to play and watch. And with furlough due to end in September, lots of people will head back to work, the return to the office and the dreaded commute zapping even more precious time.
So, the question now is – how do we leverage golf's unprecedented demand and keep golfer's firmly on the fairways long term with all these new distractions?
Fuddy duddy or fun for all?
In their report, the R&A outlined a number of recommendations, including making people feel welcome and valued, and providing good customer service.
I get we need to start with the fundamentals, but that's pretty basic stuff in 2021, no?
With more eyes on the game and feet on the fairways, isn't this a fantastic opportunity to do what we've all been trying to do for so long: to shift the way the game of golf is perceived?
This is golf's chance to shake off its fuddy duddy reputation and show itself for what it really is: a great sport that anyone of any age or gender can enjoy, with a huge amount of health and social benefits and career opportunities.
That way, we can keep attracting people to the game – women, men and kids.
Accelerate the rate of innovation
Another recommendation by The R&A that I am totally on board with is to implement efficient booking systems.
Since the start of the pandemic, we've all been forced to use technology in a way we never have before. So why can't we accelerate the rate of innovation in golf at the same pace?
I'm not a member of a golf club – I like to play different courses as much as I can, and I try to play at least once a month (full disclaimer: weather permitting). But what that means is that often, the only way to book a tee time is to call the club.
As a proud millennial, I'm not ashamed to admit that I'd far rather book or order anything – and just generally communicate – online (it's sad but true).
And that couldn't be the case more than when it comes to booking tee times. We know that golf clubs are busier than ever, and we also know that some staff are still on furlough, stretching teams close to breaking point. The result is a lot of time listening to automated messages, waiting on hold and bouncing around different phone lines.
How much time could clubs save – time they could use in forging genuine relationships with the golfers that grace their clubhouses – if they had an easy-to-use online booking system?
An app that lets you book and check-in for you tee time from your phone.
Tee times at your fingertips if you like.
Golf needs to find a way to adopt technology that makes the whole experience of finding and visiting golf clubs seamless. Imagine how much happier golfers would be in turn, and how much more likely they'd be to come back and play again. I know I would.
We don't need to lose golf's traditions – I think it's what makes the game what it is – we just need to use them to shape the game into something that is much more forward thinking and tech savvy. To make it a bit cooler.
We're slowly breaking down barriers and changing perceptions, but as an industry, we need to keep moving forward. We need to take advantage of the boom, maintain the momentum and use it to make golf more accessible and truly inclusive. That's how we protect the future of the game.
Written by Charlotte Ibbetson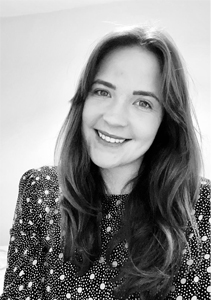 Charlotte is a PGA Professional Golfer and founder of Qwerky Comms; a brand and marketing consultancy delivering innovative communication strategies that really make an impact.