Columnist Patrick Brennan reflects on the first year of LIV Golf and looks ahead to what the future may hold.
As news of LIV Golf's commitment to bringing their events to Australia, starting in April 2023 in Adelaide dropped this week. I thought it was a good time to reflect on LIV Golf's first season.
With all the talk of LIV's devastating – or incredible – first season, depending on what side you're on, there is no denying the numbers.
Whether these be financials, viewing figures or world ranking figures, the end of LIV's first season enables us to dive deep into the stats. We saw the champagne being sprayed; discussed how well DJ played… and did a double take at what Pat Perez got paid. But the low viewing figures are hard to mask because the YouTube numbers are available for everyone to see.
From 244,000 subscribers at the time of LIV Miami - the viewing average for the event was 41,000. It ranked 6th from the 8 events streamed throughout 2022. Even when broken down into quarter of an hour increments, supposedly at the height of the drama with the biggest tournament purse ever on the line - the peak was around 70,000 viewers.
Golf, but louder
LIV's original strapline grabbed attention and threatened something fresh and original. Maybe LIV would be good for the game, a much needed shake up to preserve golf's place in the relevance of today's sport.
In the end, what LIV did succeed in was creating chaos – and making the tournament purse the number one focus for the majority of events.
I honestly think people were promised golf, but louder, and it hasn't delivered. There are reports of unicyclists, fancy dress costumes, ladies on stilts wearing flamingo hats and blowing bubbles - and everything in between. I can't help but conjuring up Shooter McGavin's famous "damn you people this is GOLF!" quote from the timeless Happy Gilmore.
One patron who blogged his experience at LIV Miami explained that one of the selling points of LIV events is how the cater for non-golf fanatics, with a "Kids Fun Bunker" section, basketball hoops, science shows and VR Golf.
It seems like a good day out. A cynic would point out the strange juxtaposition between golfers who are in their fifties and well past their best, claiming to be growing the game by using science shows and children's sandpits to distract fans from the golf itself.
Because of this, there is an over-arching air of indifference towards the end result of the golf. When last place makes a quarter of a million dollars and some decent golf lands you three or four, is there any pressure? Have a day, make a bit more, have an off day, you're still laughing. It's a good gig. But people aren't buying it. Considering how much the LIV golfers hyped up the event, the $50m purse and the apparent desire for team victory – the fact that a high of 70,000 viewers tuned in to watch it is quite the lead balloon. The second-round online viewership in Miami was allegedly the lowest of the five US-based events.
LIV Golf needs to gain more viewers
I'm not sure what would accrue more viewers. LIV is already easily accessible, YouTube is used by hundreds of millions of people every day. There are no ads, a big plus compared to watching the PGA Tour. They have tried to generate some beef between players and teams, notably Koepka and Mickelson at last month's presser – but the whole thing is set up more like an exhibition, like 'The Match'. A Cam Smith vs Dustin Johnson showdown would likely generate more views.
It genuinely wouldn't be a surprise to me to hear that one of the alleged seven new signings Greg Norman is after is a celebrity.
Because why not, right? The LIV events don't qualify for world ranking points, it's like playing a non-qualifier at your midweek medal. Just pretend the entry fee is the same as your mortgage. You could have Charles Barkley, Shaquille O Neal, Michael Jordan and Scottie Pippen making up a team called the Gold Rings. Or Dunk GC. It's just as arbitrary as the rest of the events.
Or, they could make a team called Throwback IV – where Greg Norman, Lee Trevino, David Feherty and Gary Player team up and roll back the years.
In search of a TV deal
In all seriousness, this is the dilemma facing LIV's top executives. They need to get on TV. They need to start commercializing the product. Their first season has been a success in causing chaos, but the personality types they have at their disposal played it all wrong, getting riled up by the media and becoming defensive, like Poulter and Westwood when asked if they'd play a tournament for Vladimir Putin. The damage has been done to a lot of former legends of the game – Henrik Stenson and Phil Mickelson likely at the top of that list.
So the personality is a tough sell – no one on the LIV Tour is universally liked in the way Rory McIlroy or Tiger Woods is. The competition falls short because it is limited, so the actual sport will never be as attractive as Greg Norman originally envisioned way back in the 1990s - unless the World's Top 10 players all suddenly sign the dotted line. So, then comes the fan experience. Which explains the flamingos, science shows, champagne spraying and live music.
Until the viewing figures catch up, it is hard to see how LIV will generate the required interest to justify a TV deal. Despite an incredibly barnstorming start from the blocks in 2022, the real question at the end of the year, is did LIV Golf limp to the finish line?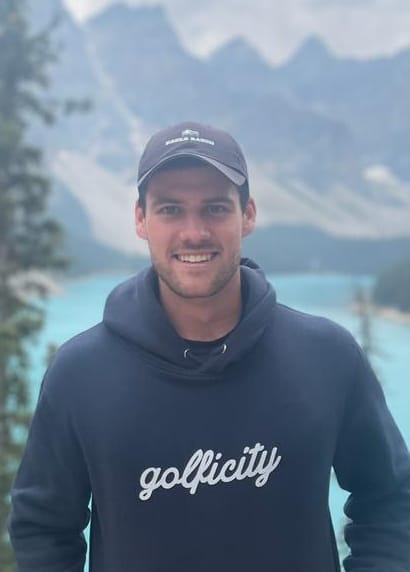 Meet Patrick Brennan
Patrick is originally from the Lake District, UK but moved to British Columbia, Canada after university. He writes for several media outlets, including Golficity, and has been doing so for over six months.
His main writing interests are professional golf tours, the Majors and any good underdog story!
He comes from a sporting family and, when not cycling or skiing, plays off a six handicap - trying and failing to keep the family bragging rights, often due to a streaky driver!
Could a women's LIV Golf league be closer than we think? We take a closer look here.