As Finca Cortesin gears up to host the 2023 Solheim Cup we got some insight into next year's event when we visited the course in April
During our recent Women & Golf trip to Spain, our group got time to speak to Francisco de Lancastre David, CCM. General Manager, Golf and Leisure Operations at Finca Cortesin.
As host venue of the 2023 Solheim Cup, Finca Cortesin will welcome the European and US teams led by their respective captains, Suzann Pettersen and Stacy Lewis, to compete in the biennial golf event that is revered as one of the most ferocious rivalries seen across the sport. Here's what Francisco had to say about next year's Solheim Cup.
How was Finca Cortesin chosen as the venue for Solheim Cup 2023? 
There were a lot of public entities involved. At the beginning of the selection process, there were several golf clubs looking to become the host venue of the Solheim Cup. However, all of those golf clubs, for one reason or another, were not able to commit to all the requirements.
The opportunity was presented to us and Vicente Rubio, the Managing Director, along with the ownership of Finca Cortesin, shared a great vision for the event and held a desire to support as Solheim Cup hosts.
Finca Cortesin has experience in hosting tour events on many occasions throughout the years. For example, we have hosted three editions of the Volvo World Match Play, which were all well received by fans and players alike.
The setup here lends itself to hosting tour events, especially for the players. They will all stay in the hotel, which is just a short walk from the golf course and surrounding facilities. There will be no need for transfers as everything will be on-site and just a short walk away.
How will the course be configured? 
We've had the Ladies European Tour and LPGA Tour here as well as European Captain, Suzann Pettersen, who has visited us a few times now.
The home Captain has a big influence on the setup of the golf course. Suzann has obviously played a few times already and she will be coming more and more, especially with the vice-captains in the future. She will have her say on the length of certain holes, the speed of the greens, how high we mow the grass etc.
It's a work in progress between Suzann, the LET and the Director of the tournament. From our side, we're here to help and make things happen.
We're still too far out to determine exact requirements, as she doesn't have the team confirmed yet. Once Suzann has an idea of the team that will be playing, she can look at the characteristics of the players and think strategically about setup: 'this type of setup will favour 50% of our players or it will favour the Americans'. She will obviously have an idea of what is better for the European team but once she has a strong number of players confirmed in her head that will play, she'll make some adjustments.
We pretty much understand what the setup of the golf course will be as a whole. There are still a few points that need to be decided on in terms of logistics, to ensure that the course set-up fits in with getting spectators around the course. There might be a few tweaks to the set-up but we will let everyone know in due course and as we approach the event dates.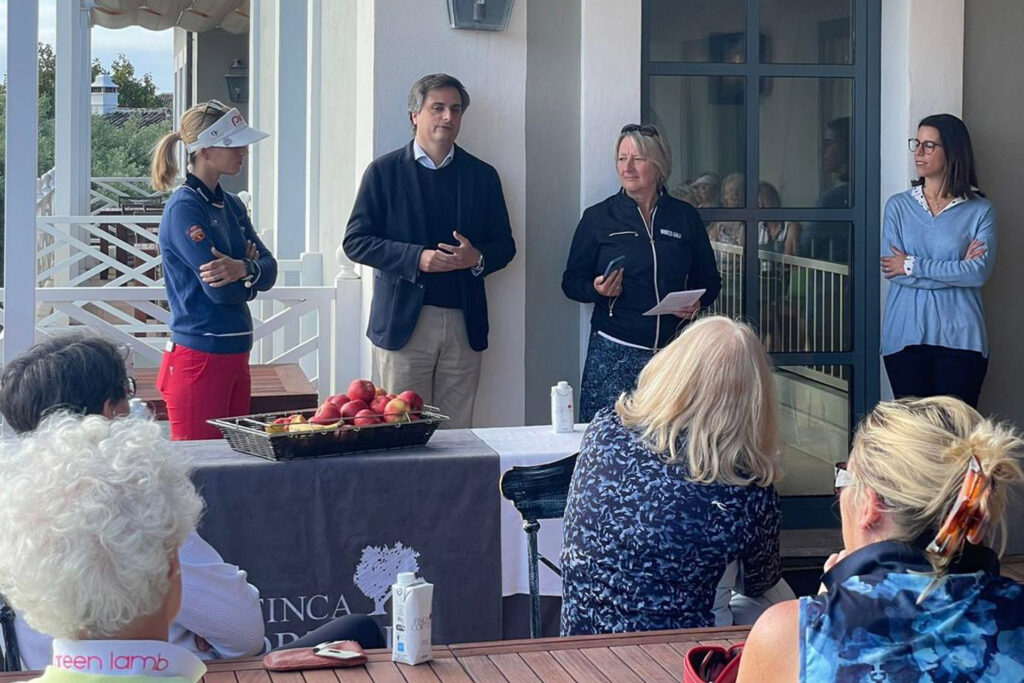 How will the course layout be from a spectator's point of view?
From a spectator's point of view, there won't be too many big seating stands, as the promotor wants to make it a more open platform set-up. Obviously, hole number one will have a huge stand as that's such an important part of the overall experience.
There will be a few other stands but the idea is to be more interactive, and have more hospitality areas where it's open, and people can walk around. We have a lot of areas where you can see a lot of golf holes. From certain areas, you will see three greens, or you will see a green and various tee shots, so the course lends itself well to this kind of set-up.
Will you have additional greenkeepers during the Solheim Cup?
We obviously keep the golf course to a very high standard throughout the year. When hosting an event of this nature, there are a lot of things that you just need some extra hands to help with in terms of the set-up or on a day-to-day basis during the tournament week itself.
Because it's a small field - you're not talking about a typical 140 player field event – then it's easier from that perspective. But we want to have a good support group for our staff to deal with every eventuality. You have to be ready for anything and a lot of it is having hands and people qualified ready to help. So, we're looking at having something in the range of 60 volunteers just on the agronomy side of things.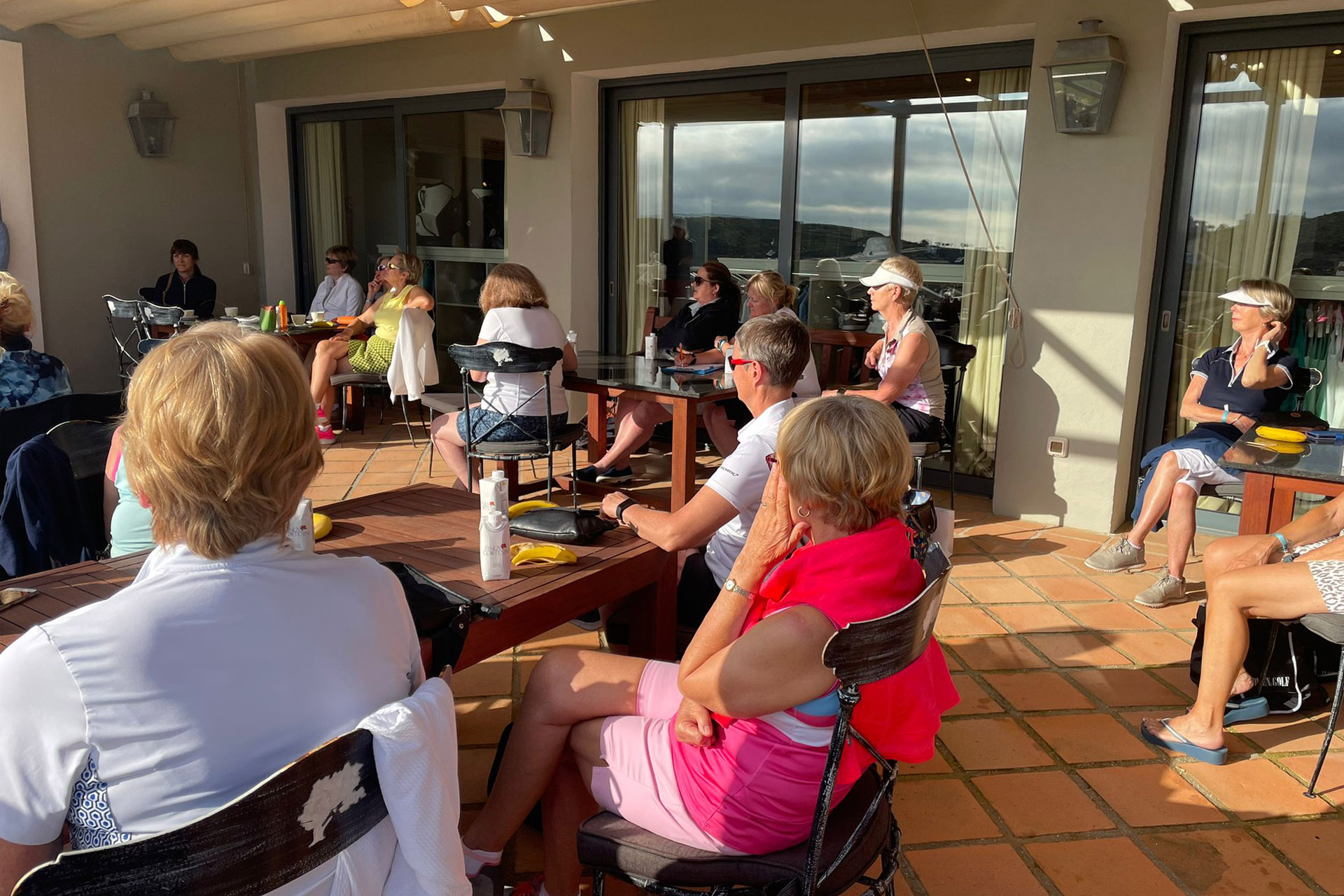 How many spectators are you expecting?
We're the host venue, so it's the promoter who takes care of the commercial side of the event. But they're looking at around 70,000 people attending throughout the three tournament days. At the moment, they've already sold over 10,000 tickets. So, the pickup on sales is really high in comparison with other events.
Obviously, it helps that we're in the Costa del Sol, a place that naturally people travel to on holiday. We've seen a lot of interest from the US too, with a lot of people looking to come here. We've seen a lot of interest from Australia and New Zealand - countries that are not necessarily obviously supporting a team. It's a destination that people feel comfortable travelling to.
What sort of wildlife do you have on the course? 
Sustainability is a big thing for us because it is part of our ethos. In terms of wildlife, we have a lot of partridge, foxes and wild pigs, which are very common in the mountains. There are also hundreds of different insects and a lot of birds as well due to how close we are to the Strait of Gibraltar. We're in a very big area for the migration of birds and out on the course around holes 13, 14 and 16, you can see bird feeding stations.
We also keep our own bees which produce our own honey to use in the clubhouse and in the hotel.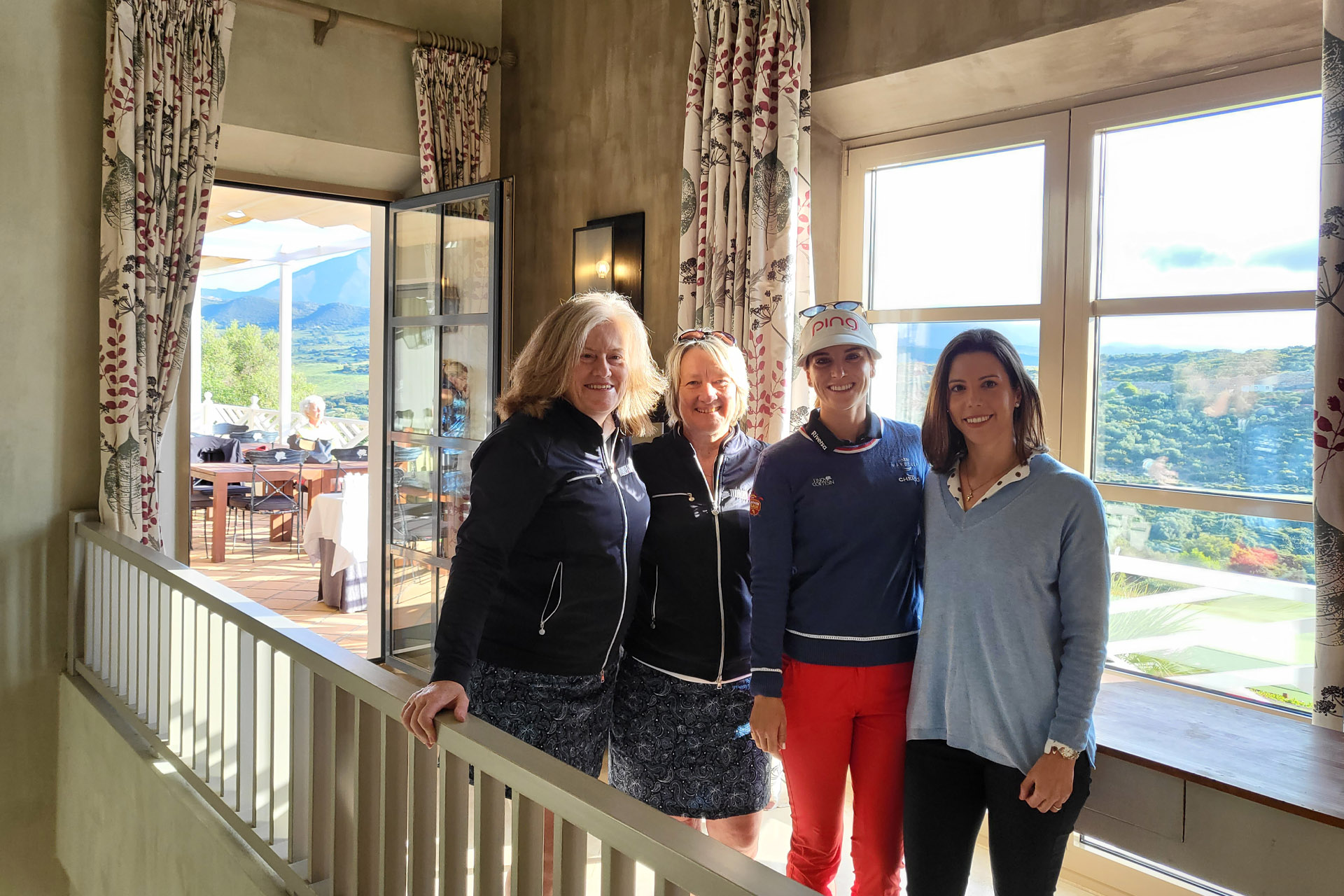 Before we headed out onto the golf course we asked Finca Cortesin Ambassador Noemi Jimenez Martin about the Spanish players that she thought may be playing next year.
Which Spanish players do you think will make the European team?
I would say probably Carlota Ciganda, Azahara Muñoz, plus a couple of other Spanish players could make the team but it just depends, golf can change quite a bit between now and the Solheim Cup. Azahara has recently become a Mum, so not sure whether she'll have enough time to prepare.
Obviously, I would love to play and it's one of my goals to try and make the team.