Do you know how far away to stand from the ball when you set up to hit a shot? Sue is here to give her recommendations
Welcome to a new instruction series from Dr. Sue Shapcott and Change Golf Instruction. This video is all about how far you should stand from the golf ball.
Although it seems fundamental, standing the correct distance from the ball is difficult. When we set up to the ball, our eyes do not give us the right perspective to determine if we are too close, or too far away from the ball. And if you are like most golfers, your set up – and distance from the ball – gradually changes over time. To check you are standing the correct distance from the ball it is worthwhile having a process.
In the video Sue gives you her recommendations.
Watch more of Change Golf Instruction videos by visiting their YouTube channel here.
About Sue Shapcott, PhD, PGA GB&I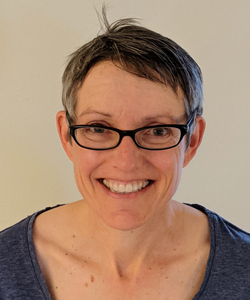 Dr. Sue Shapcott is a former tour player with a passion for helping recreational players reach their potential. She trained with the PGA and spent five years developing technical expertise with Hank Haney in Dallas, TX. Sue is also an educational psychologist and will sneak that into her lessons!
Subscribe to the Change Golf Instruction YouTube channel here.
Contact Sue via email here.
If you're having trouble with making your short putts then the Change Golf Instruction video gives you four strategies to improve your putting.
More Quick Tips