Introducing Whiskers shoelaces - taking the most mundane part of the modern wardrobe and transforming it into tiny little rebellious threads of self-expression!
Words by Rich Katz
It's no surprise Whiskers shoelaces have jumped the pond to the links of UK, Ireland and continental Europe.
That's because several LPGA and PGA Tour players who adorn their shoes with the brand's colourful laces hail from these mighty lands.
Yes, that's the ticket – relive your boring footwear, primarily the all-white variety, by adding subtle pop to their tops.
Based in Florida, Whiskers designs, manufactures and sells premium, bespoke and on-trend shoelaces a la carte. On any given tournament week, they are worn by more than 75 players, including Major winners on the professional tours, Ryder Cup team members and superstars of all ages. There are more than 70 colours in the Whiskers range.
Whiskers recently unveiled a dozen new women's and men's golf-specific shoelaces in tropical solid and pattern colours and designs leading into the summer months.
The most popular colour, especially among women, is lavender.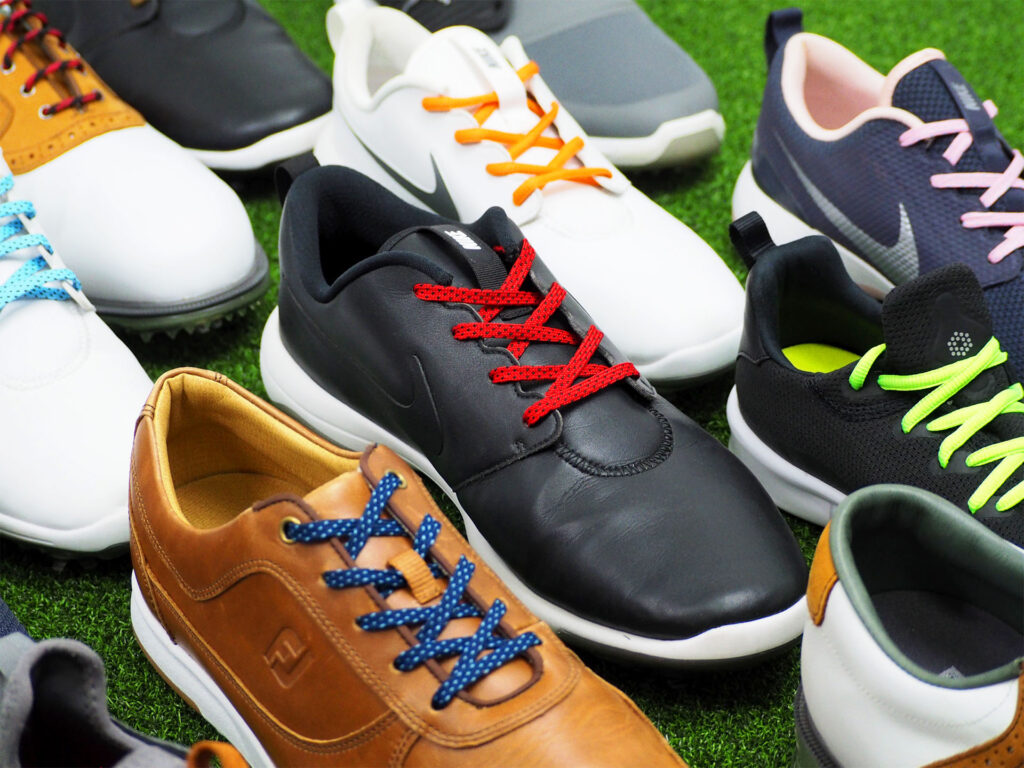 That's followed by apple red and navy ticked; Carolina blue; pink and light blue ticked; peach and fuchsia ticked; tangerine; and volt yellow. All new colours are available in All-Pro fabrications constructed for even greater durability. Laces come in single pairs ($15), mix-and-match three packs ($40) and "fivers" ($60).
"Whiskers' tropical colours go hand-in-hand with the vibe of summer on the links," says Kyle Groth, CEO of Whiskers. "Golf is meant to be fun, and personalised styling in the form of shoelaces squarely fit this bill."
Stylistically co-ordinated with on-trend footwear, apparel and accessory brands, laces are crafted with ultra-durable poly-nylon tech weave and high-grade aglets, and come in multiple shapes and lengths.
Golfers capturing their inner fashionistas match Whiskers' hues to their shirts, hats, belts and shoes, and re-lacing typically takes less than three minutes. The Made-in-the-U.S.A. laces are fit for classic shoes like FootJoy and athletic styles from adidas, ECCO, Nike, Puma and other brands.
What's better yet, Whiskers makes shoelaces specifically for women's and men's sneakers, casual and dress shoes and boots.
It seems everyone has the option to disrupt the status quo of ordinary shoelaces.
View the full Whiskers shoelace range via their website here.