Women & Golf Member Gill Biddle reviews the Röhnisch Insulate Trousers
Review by Gill Biddle - Royal Ascot Golf Club
First a quick introduction before I get to the important bit – a review of Rohnisch's Insulate winter trousers. My name is Gill Biddle and I am a regular player as a member of Royal Ascot Golf Club in Berkshire. I was delighted when W&G asked me to review some winter trousers and was probably one of the few golfers who couldn't wait for some cold and rainy weather in order to try them out!
Initial Thoughts
I received a size 40 (size 12) leg length 30 in "goes with everything" black, the same as my faithful and well-worn Rohnisch skort, and my first impression was of their usual good quality.
I was really pleased to find that the waistline was higher than a lot of today's trousers and sat very comfortably where my waist used to be! I did have to shorten them by a couple of inches but once they weren't dragging on the floor I was ready to take them out for a trial.
They seem to only come in two lengths, 30 and 32", which might prove an issue with anyone who needs a shorter size who is averse to threading a needle, but I guess you could try Wundaweb or similar to just stick them up if you needed to adjust the length.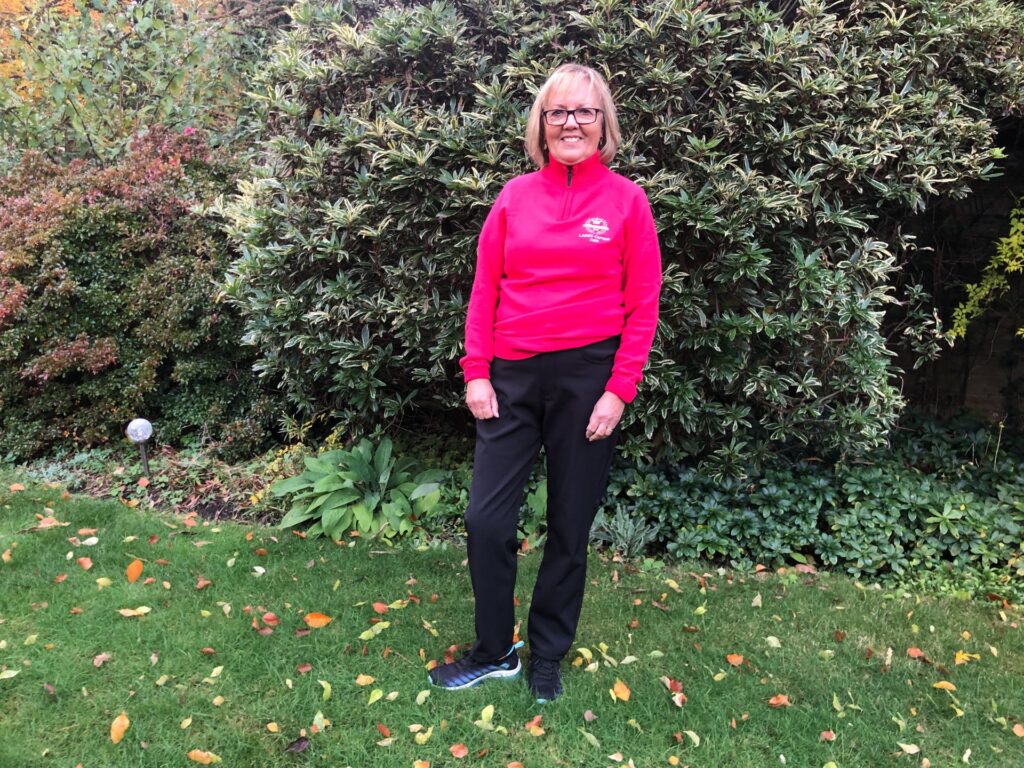 The Test
My first couple of outings were played in relatively balmy weather (yes – I was that keen to wear them!) so clearly I didn't feel any chill. But they were super comfy with ample pockets (front and back) for the usual golf paraphernalia.
My most recent couple of rounds over the weekend saw the temperature drop though. When I saw the thermometer showing 2 degrees on Saturday morning, I decided to opt for thermals under the trousers – that was a mistake! I should have been reassured by Rohnisch's "soft-shell fabric with a three-layer function" and just relied on their "soft fleece" to keep me warm as I certainly didn't need an extra layer.
On Sunday when it was still chilly I just stuck to the trousers and was a lot more comfortable!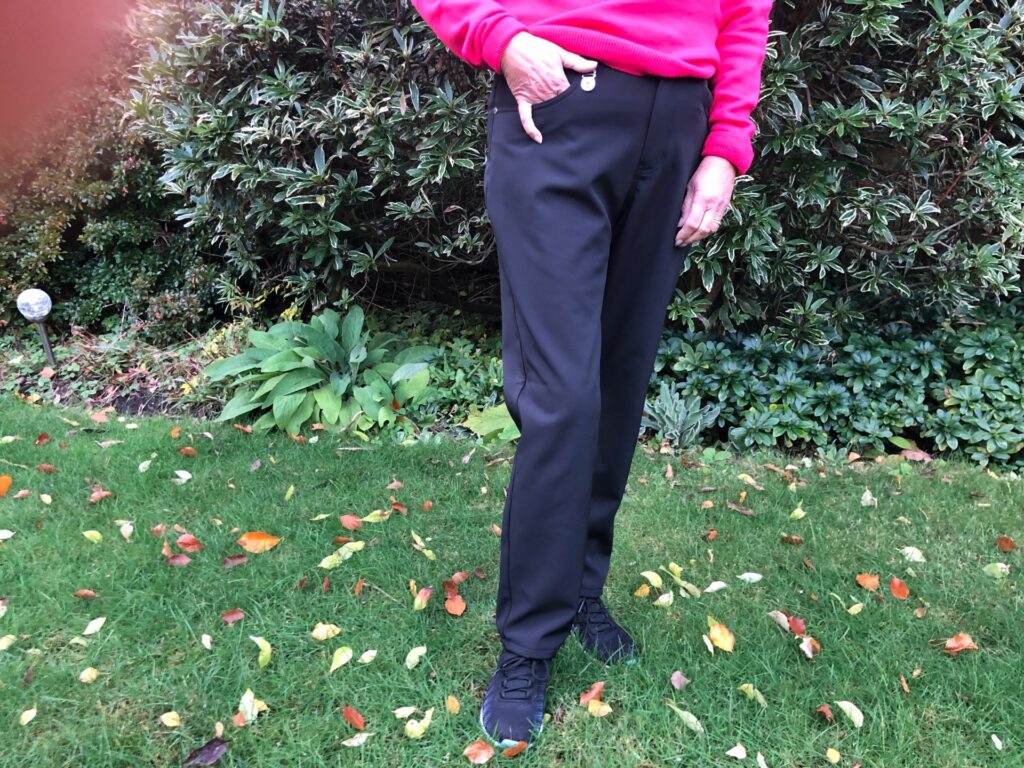 I'm not a particular fair-weather golfer but somehow seem to have missed playing in any of the torrential rain we've had so I've only managed to wear the trousers in relatively light showers but have stayed warm and dry so I am optimistic that they should live up to their wind and water-resistant claim.
I did manage to lose the detachable ball marker somewhere while wearing them – I hadn't even used it! – but I prefer a ball marker attached to my hat so that wasn't an issue for me.
The Verdict
I'm playing again tomorrow so they were in the wash and left to dry on an airer last night but I have to say they were dry by the morning with not a crease in sight. I love low maintenance!
These aren't cheap (RRP £104.95) – not many quality golf clothes are though - but I'd think of them as a great investment as they fit well, are comfortable, well made, go with anything and unlikely to wear out any time soon. So, anyone buying them should more than get their wear out of them.
I would wear them just going out for a winter walk away from golf too as they are so cosy and practical. They are made from 92% recycled polyester so have already had a life as a different product somewhere in the world and hopefully will get recycled again if they ever wear out so environmentally friendly too.
Would I recommend them? Definitely!
The Röhnisch Insulate Trousers are available in three colours - Navy, Black, Nougat, sizes XS-XXL and leg length 30" & 32". Check the Röhnisch website, usual UK online stores or why not ask your local professional if they can source for you.