You may be looking to update your golf wardrobe as we head towards the summer and warmer months ahead, so we thought it would be a good time to introduce a new brand to the golf market here in the UK.
Lucky in Love is a Miami based brand that was formed ten years ago, initially their focus was on the tennis market but more recently they have ventured into golf and all ranges are now available across Europe.
We were sent some items to review here at Women & Golf, so I thought it would be a good idea to give you a look at what we received and give my initial thoughts.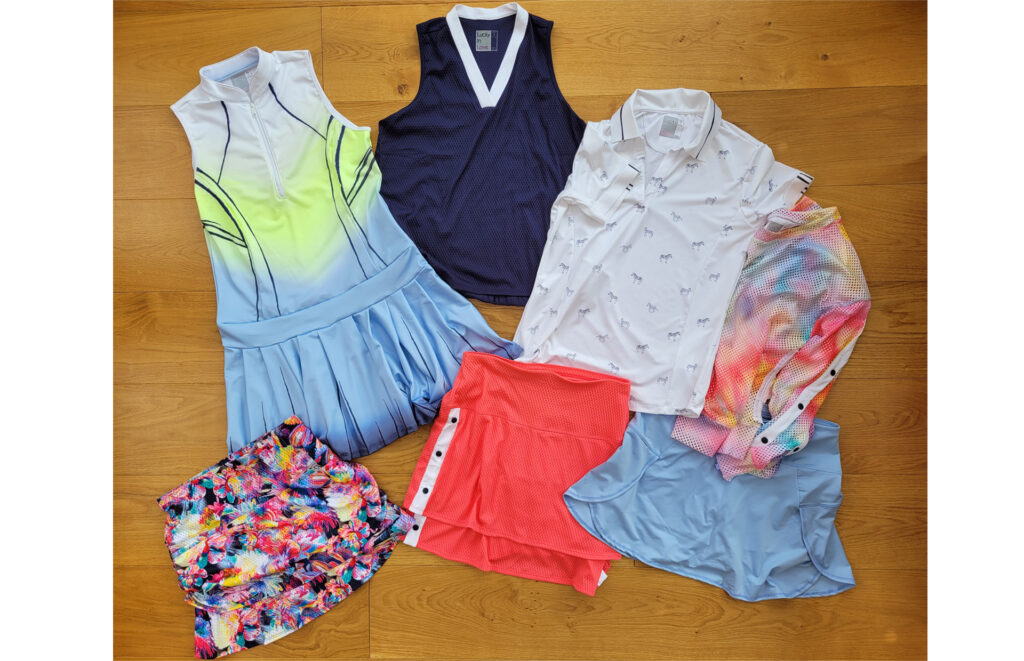 A new collection every month
It is worth noting that unlike most clothing brands Lucky In Love drop a new collection each month and they have core products that run throughout the year.
The latest collection is called Techno Tropic, which features a bold floral pattern throughout most of the items, including these trousers, which are modelled by W&G's Jane.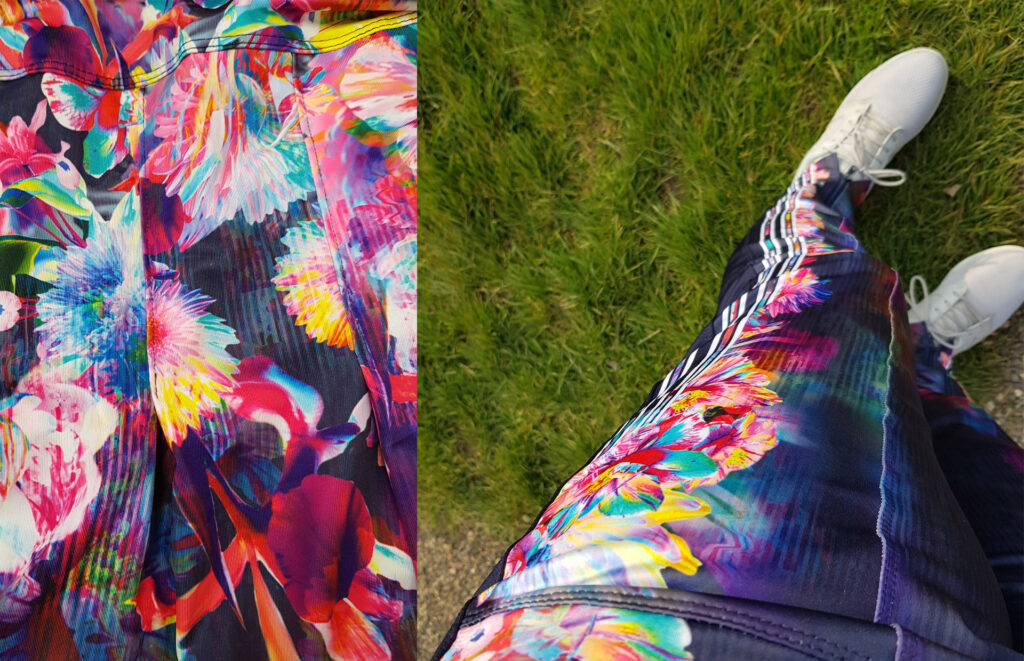 Bold and bright are definitely the words that spring to mind when you see the items from this collection, you certainly will no the missed on the fairways.
Initial thoughts
I really like the look and feel of the pieces I received, all are made from a high-quality stretch fabric and have a strong attention to detail. My particular favourite is the pleating down the back of the collarless polo shirt. The skorts all have inbuilt shorts and have two back pockets.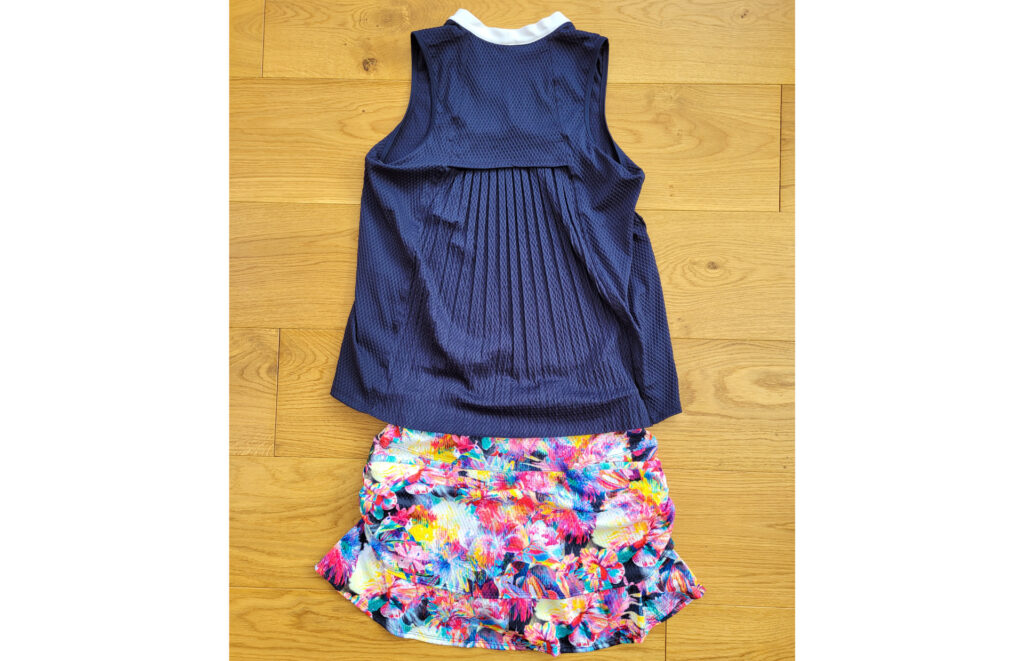 The skorts I have are on the shorter side, however the ones I have to try are 15 inches in length and longer skorts which are 17 inches are available. It may also have something to do with the fact I'm 5ft 9! The sizing available is from XS to XL, mine are all size small and I normally wear a UK size 8-10.
The white polo shirt above has zebras in the detailing. Both the white polo and sleeveless polos are a looser fit and would easily tuck into a skort or trousers.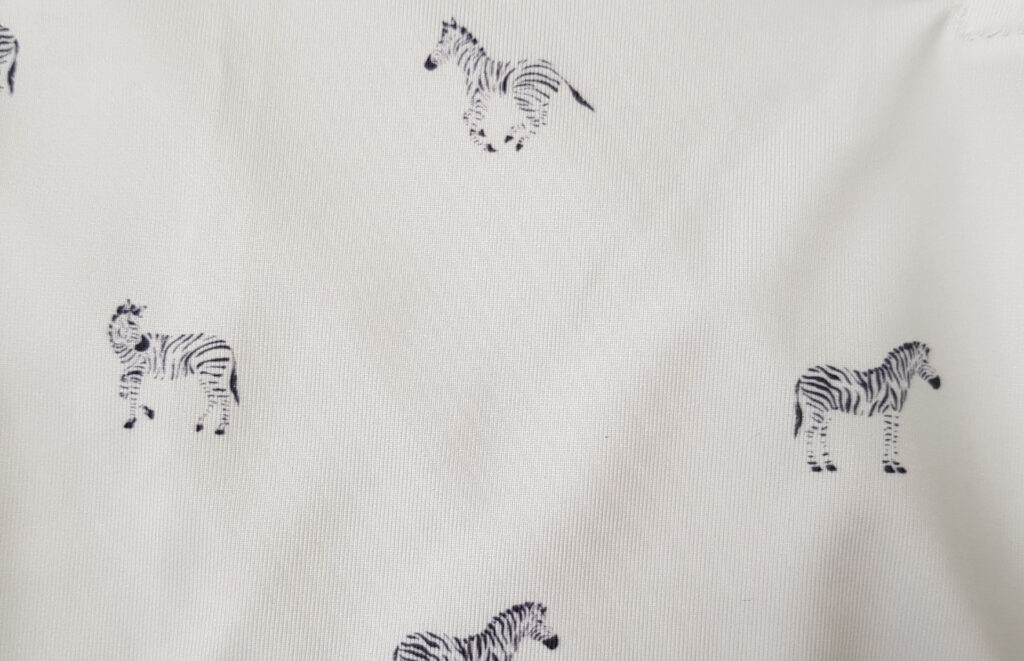 The dress has a nice thick feel to the fabric and is longer than the skorts. I have to admit to not wearing a golf dress before, so you will have to watch this space as to how I play in one!
There are some longer items, such as the trousers above, but unless you decide to layer up, they may be something that you only wear during the summer months. That is the big disadvantage of not living in Miami!
Bring on the summer!
There is no denying the tennis connection and you could easily wear this clothing on the court or the fairway. In fact when you look on their American website, some items are definitely interchangeable. This may appeal to any of you who play both sports.
I am looking forward to the weather warming up a little more so I can try them out properly. Once I have done that I will come back with a more comprehensive review.
In the meantime, if you would like to find out more about Lucky In Love click here and if you are looking to buy, please visit Love Golf Clothes.
You can also follow them on Instagram @stufracketsports and @lovegolfclothes