ECCO GOLF, have unveiled the next generation in their trailblazing BIOM® collection with the launch of the ECCO BIOM® G5, a fashion-forward cleated shoe.
ECCO BIOM® G5 utilises a wide range of industry-leading technologies that deliver advanced, athletic performance in a premium, progressive and sporty design.
The brand-new model, which takes inspiration from two shoes in the Danish company's BIOM® phenomenon; the ECCO BIOM® G3 and the ECCO BIOM® H4, is equipped with world-renowned GORE-TEX construction that offers 100% waterproofing, while still allowing the foot to breathe.
Moreover, the shoe has been engineered to incorporate ZARMA-TOUR® spikes, which are combined with innovative hybrid grooves to offer year-round traction and stability.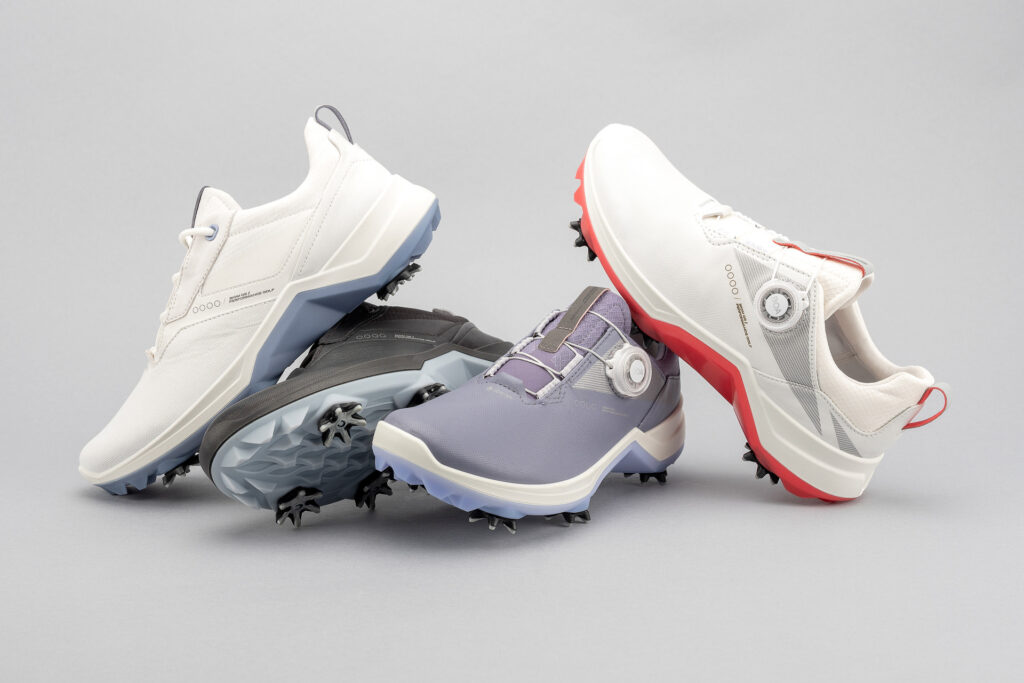 The updated BIOM® NATURAL MOTION last, originally developed by ECCO by scanning more than 2,500 feet, offers additional support and superior control while enabling the foot to move naturally whilst walking the course.
Crafted from ECCO Performance Leather and a sporty mesh, ECCO BIOM® G5 comes with a choice of a laced or BOA® Fit System on the side of the shoe, that further advances the contemporary look. A low toe profile gives it a sleeker silhouette, with the women's shoe offering a more refined and feminine aesthetic.
Custom version of the ECCO BIOM® G5 by Lydia Ko
Additionally, for the AW22 collection, ECCO ambassador Lydia Ko has designed a custom version of the ECCO BIOM® G5. Ko's design features hibiscus flowers styled onto one side of the shoe, and silver ferns on the other, paying homage to her country of birth, South Korea, and the country in which she grew up, New Zealand, respectively.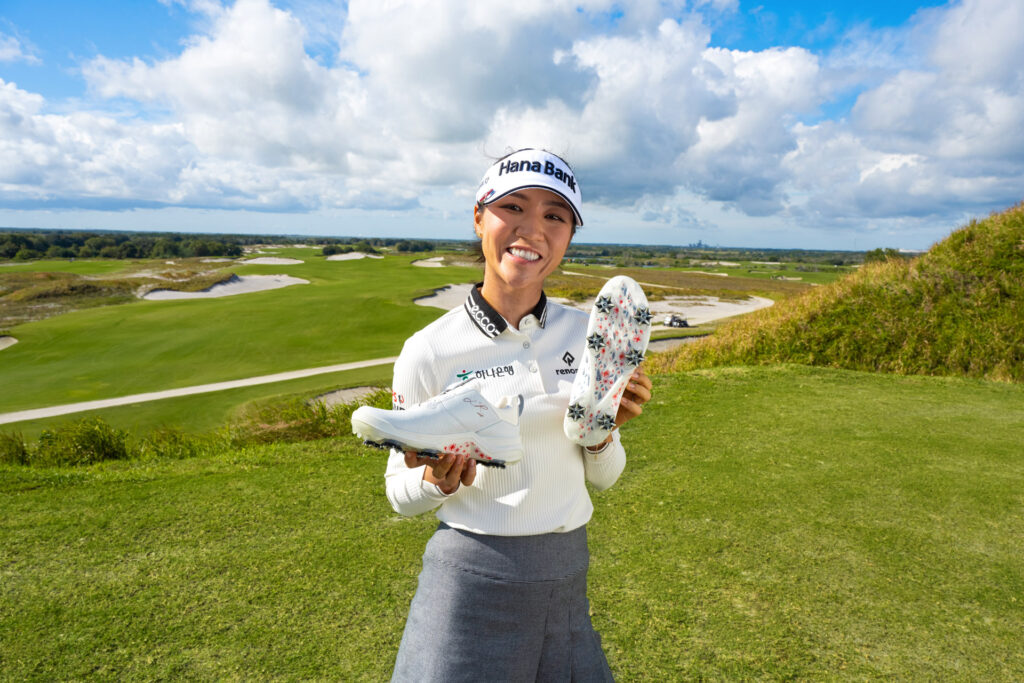 Another key feature of the shoe, ECCO FLUIDFORM™ Direct Comfort Technology ensures a finely-tuned balance of cushioning and rebound, while creating an integral, flexible and durable bond without the compromises common with stitched and/or glued assemblies.
ECCO's flagship cleated model for AW22, the brand-new design has a contemporary, athletic feel, including an eye-catching midsole and colour blocks on the side. It comes in five styles for women and men. Standard ECCO BIOM® G5 RRP £210 and BOA RRP £220.
Find out more about the new ECCO BIOM® G5 golf shoes via the ECCO GOLF website here.