With the forecast so far this year regularly unpredictable GolfGarb have some top tips and golf wear inspiration to help you prepare whatever the weather!
We all want to get the most out of our days on the course and there's nothing worse than cutting it short or even considering cancelling because the weather is taking its toll. From the heat of the sun to sharp winds and a good old British downpour, here are some ideas to help you head out in the right clothing.
When it's windy
It can be tricky playing on a windy day but the key is to dress in wind repellent materials and add a versatile mid-layer for extra warmth and comfort.
From windproof legwear to jackets in full sleeve or half sleeve length for more flexibility as you swing there are some delightful designs available this season.
Head over for windy day inspo.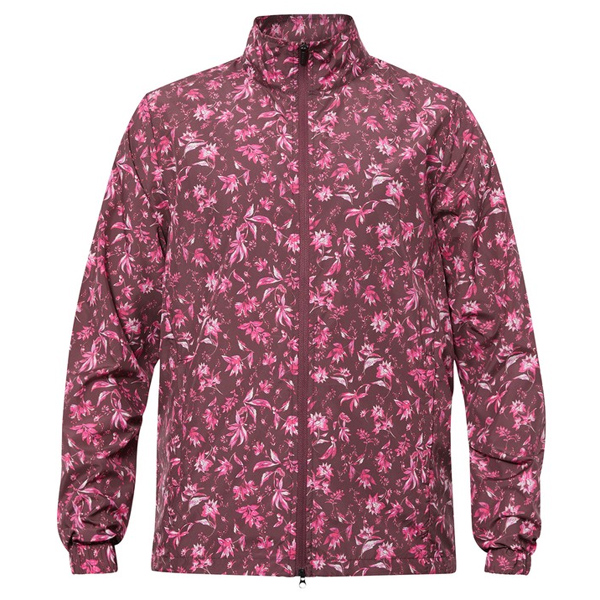 The Rohnisch Packable Wind Jacket has a gorgeous print to brighten your day. Features a dropped back hem for coverage as you play.
Classic white with a hint of print, this half sleeve Green Lamb Windbreaker Jacket is the perfect layer to keep your core protected.
When the heat is on
You've got two elements to consider on a hot day - the heat and the sun. Choose lightweight materials with moisture-wicking and quick-dry properties for comfort. Don't forget to supplement your outfit with headwear to keep the sun out of your eyes and look out for brands that offer upf or spf ratings. 
Head over for sunny day inspo.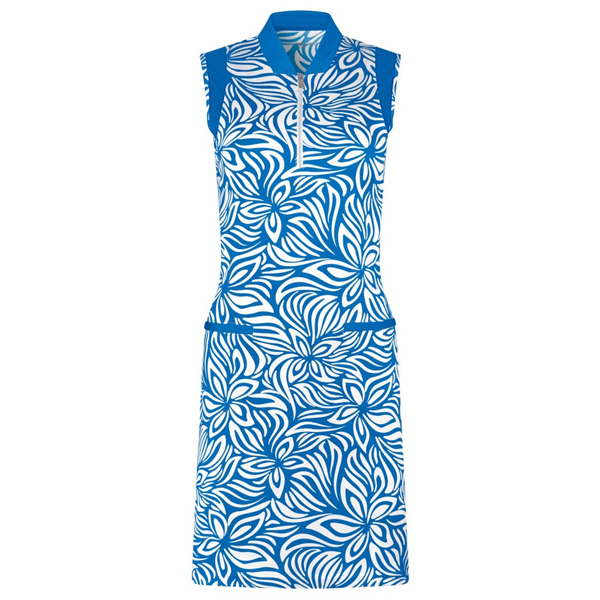 This stunning print dress in Tail's upf 50+ fabric offers perfect stand out style with a simple two tone colour scheme that's so easy to match with blue or neutrals from your existing wardrobe.
An on-trend white bucket hat from Pure will go with absolutely everything you wear on and off the course on a bright, sunny day, and at £15 it's a win-win!
When it's cold or rainy
Layers are best when the weather is chilly or wet as they can be easily removed or added. A moisture-wicking base layer will be your hero against the cold, add a warm mid layer and finally, water repellent jacket and trousers will ensure you stay out longer on the course.
For summer showers look for lightweight waterproofs which will keep you dry without feeling too heavy for the time of year. If waterproof trousers over your regular golf trousers feels too much in the warmer months, why not try them over a pair of golf leggings.
Head over for rainy day inspo.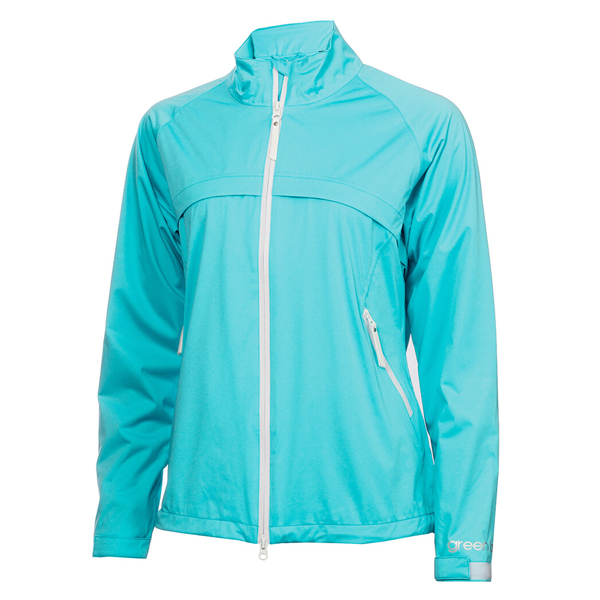 We love this waterproof jacket from Green Lamb, not only for its rustle-free finish but the bright aqua which will combine with lots of your seasonal pieces for a brighter look on a grey summer's day.
Have you checked out adidas' RAIN.RDY trousers? Available in three lengths they're a waterproof trouser rather than an over-trouser. They're brimming with style so you can wear them on those unpredictable days with ease without having to take legwear on and off.
Finally, you can maximise the potential of your golf wardrobe with some versatile layers, ideas for which you'll find in all three inspiration pages above. Perfect style, perfect capsule wardrobe versatility!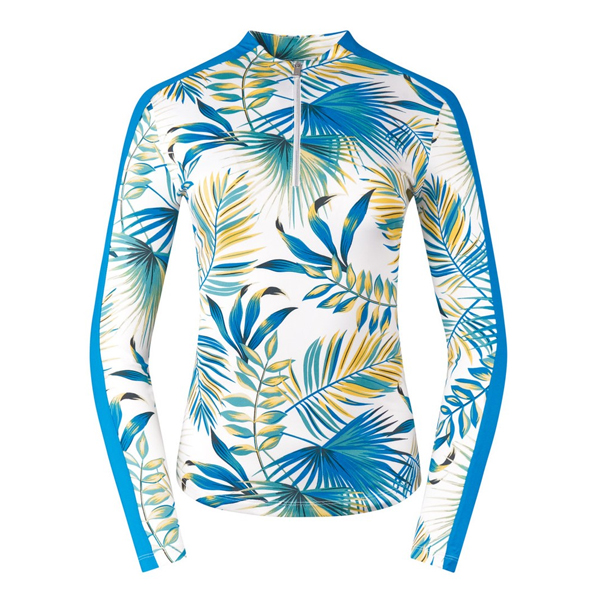 Find your perfect golf look this summer by visiting the GolfGarb website here.