This Autumn/Winter, GOLFINO has produced retro-inspired looks, ethnic patterns in new colourways and exciting style elements from other sports worlds across four stunning collections
GOLFINO has produced four individually designed modules that offer perfectly co-ordinated outfits from the first crisp Autumn days into the cold months: for the golf course, the city stroll or in the office.
Late summer starts with an extended Extra Round. This performance module in vintage tennis style mixes with a fresh colour story featuring the trend colour Rich Green.
In Autumn Club, classic resort wear mixes with a sporty golf twist. A modern interpretation of stirrup pants and the return of the legendary houndstooth pattern promise plenty of variety.
A keen sense of fashion meets Flighted by Style. Sophisticated extras, original designs and high wearing comfort are an expression of unmistakable good taste, even off the court.
Finally, the Winter Game focuses on effective protection against the cold and a successful mix of proven patterns and new colours.
GOLFINO - Extra Round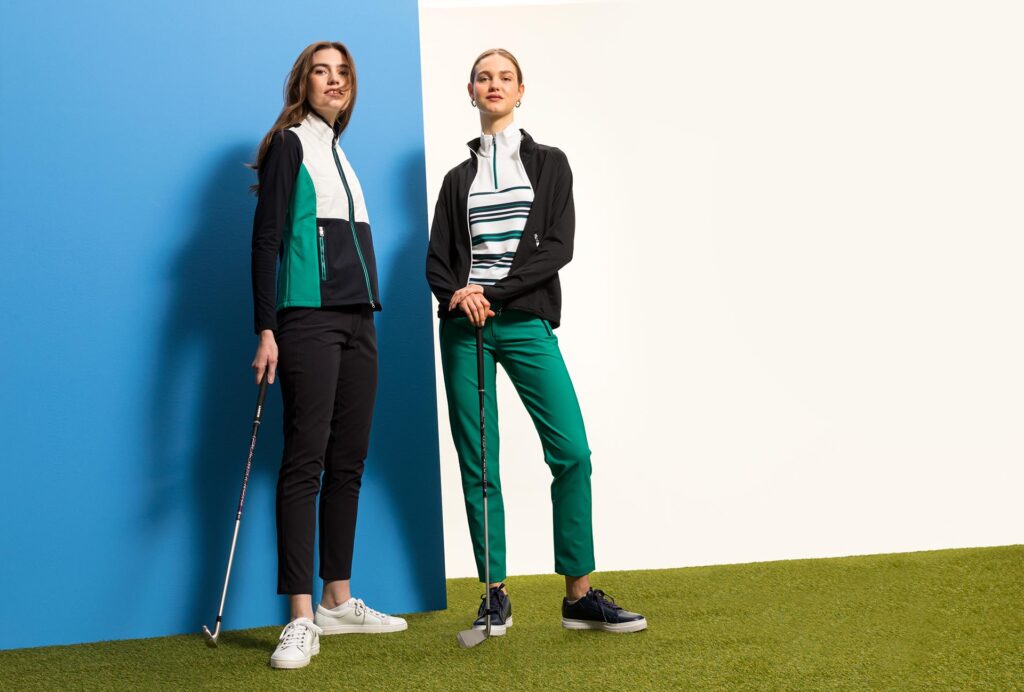 Inspired by Retro Tennis Designs, this versatile outfit offers attractive performance looks for your ambitious golf game. Modern, with a touch of vintage through the colour triad of Navy, Optic White and Rich Green. The new handwritten logo lettering charmingly underlines this stylish direction. Varied layers and materials with UV protection and water-repellent properties offer ideal combination options.
GOLFINO - Autumn Club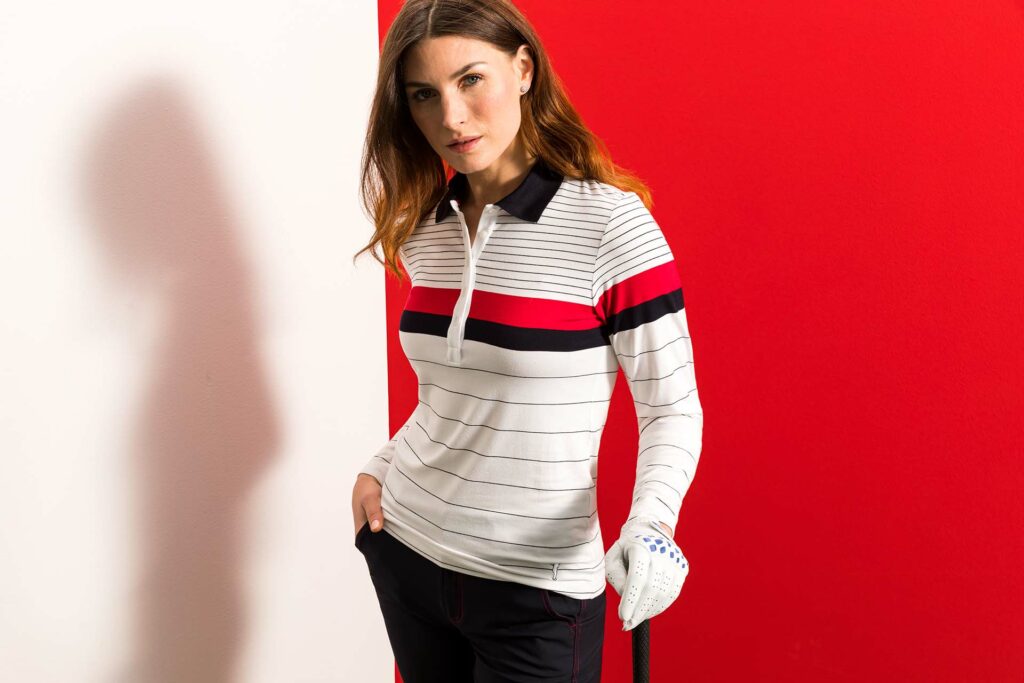 For golfers who love a classic GOLFINO style with a special twist. Welcome to the Autumn Club. The attractive tri-colour design is presented here in a decidedly sporty way. Brand new: the stirrup pants with houndstooth pattern and extra wide elastic waistband. Combined with a polo in a striped look, this creates an exciting mix-and-match look that works well both on and off the golf course.
GOLFINO - Flighted by Style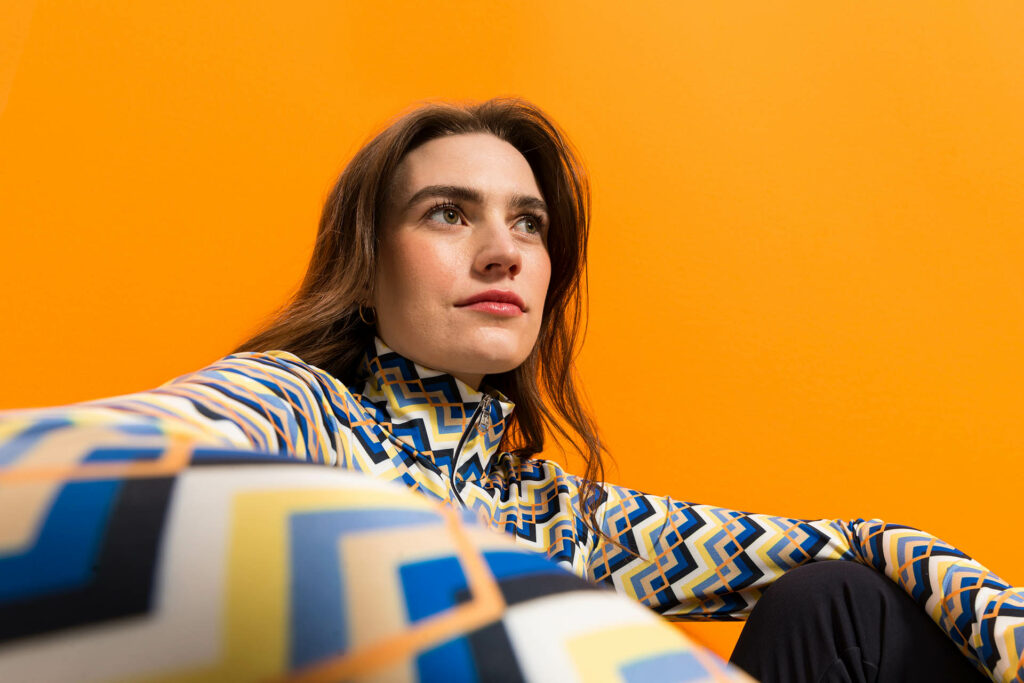 If your chosen sense of style is in no way inferior to your performance, then this trendy fashion module is your first choice. The appealing colour story combines warm cream gold with different shades of blue. New design highlight: a fitted quilted jacket with cold weather protection and eye-catching logo metal buckle. Together with classic pleated trousers, this creates a fashionable urban style.
GOLFINO - Winter Game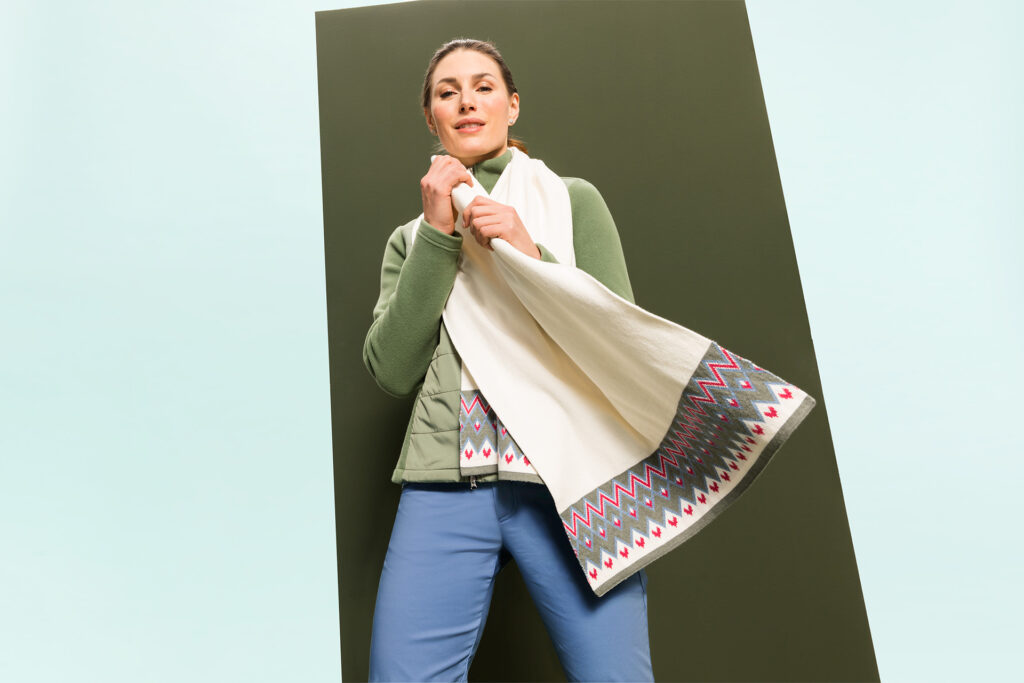 The cold season invites you to play. This wintry module combines classic designs from ski fashion with harmonious ethnic patterns and brings a look that is as appealing as it is weatherproof to the golf course. Cosy materials made of noble natural or high-quality synthetic fibres offer optimal protection from the cold and icy wind. There are surprisingly style elements and colour combinations that will catch your eye.
Find out more and view the full GOLFINO AW23 collections via the GOLFINO website here.
Pure Golf have released their new AW23 collections - check out the highlights here.