TaylorMade Golf unveils Stealth HD Irons – Designed to help developing golfers find more success in the game
Along with the Stealth 2 Carbonwood Drivers, fairway and rescue families, TaylorMade Golf has also launched the all-new Stealth HD Irons.
The original Stealth iron featuring Cap Back design for more forgiveness excelled at bringing golfers everywhere better shots more often and will continue as the brand's marquee game improvement iron. With the addition of Stealth HD, the company welcomes a wider breadth of golfers to Team TaylorMade with a more forgiving, easy-to-launch max game improvement option.
Creating a unique iron
Development of this iron started from the ground up, as TaylorMade embarked on a journey to create an iron unlike any other in the brand's history. Product creationists and engineers surveyed golfers in the max game improvement demographic to understand what they need, how they play golf and gather data on their performance. Research included extensive product testing as well as in-depth interviews with the target golfers for Stealth HD.
Taking design inspiration from the data, Stealth HD was engineered to deliver performance where this player needs it most. An ultra-low profile head shape in the long irons drives CG lower to help get the ball airborne with ease – a critical component for defining success among this player set. Progressive head sizes, meaning that each club is uniquely shaped and gets incrementally larger from 5-iron through pitching wedge, help independently optimise the performance of each iron.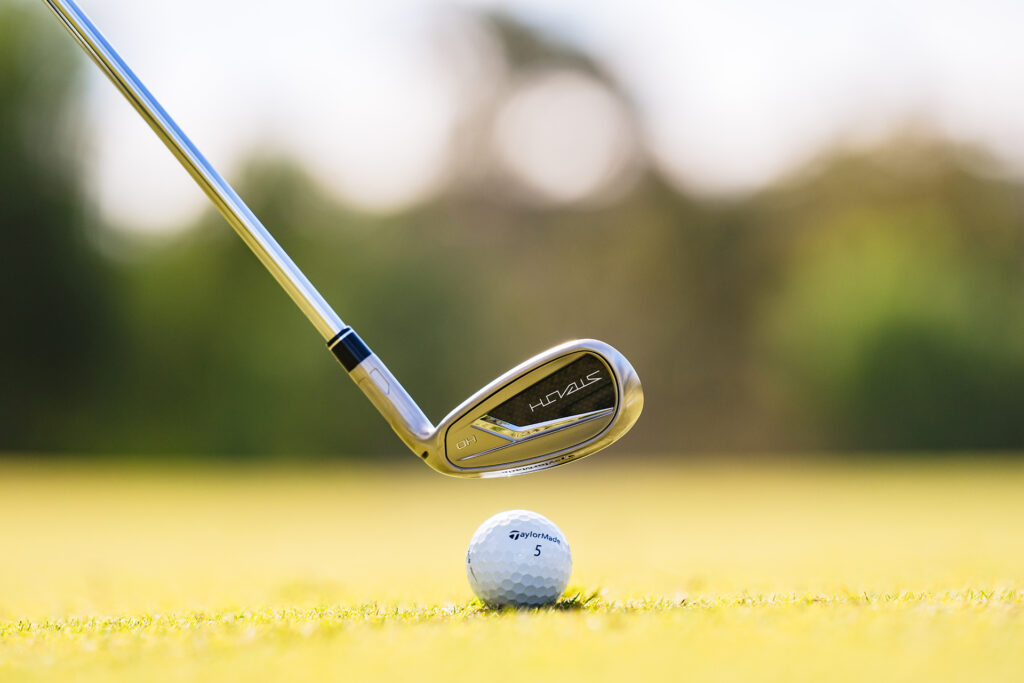 An increased sole radius and innovative step down design along the bottom of the club round out the all-new shape. Testing confirmed that increasing the sole arc from heel to toe led to more shots high on the face, which translates to higher launch and further helps this golfer get the ball airborne. The step down sole is designed to boost playability by reducing the amount of surface area that contacts the turf.
An asymmetric draw-bias face was incorporated in direct response to golfer interviews, as players within this demographic associated "successful shots" with any result that flew straight or had a draw shape. High COR and fast ball speeds are an added benefit of the new face construction.
Increased loft throughout the Stealth HD iron set
In addition, TaylorMade increased loft throughout the Stealth HD iron set to correspond with findings from a proprietary simulation tool – which factors in relevant design variables to optimise carry distance, launch angle and spin at slow to moderate swing speeds.
"In working with players in this category, we exhausted all optimisation tools to determine the ideal loft for each iron in the set. Incorporating higher lofts was done purposefully and with intent. Our goal was to provide as much launch and spin as possible without sacrificing distance, and what we found was this design strategy often led to increased carry distance for the developing golfer when compared to traditional super game improvement irons with stronger lofts. By combining this totally unique construction with our existing technologies, we created a high launching, easy-to-hit iron with surprisingly exceptional feel."

Matt Bovee, Director, Product Creation Irons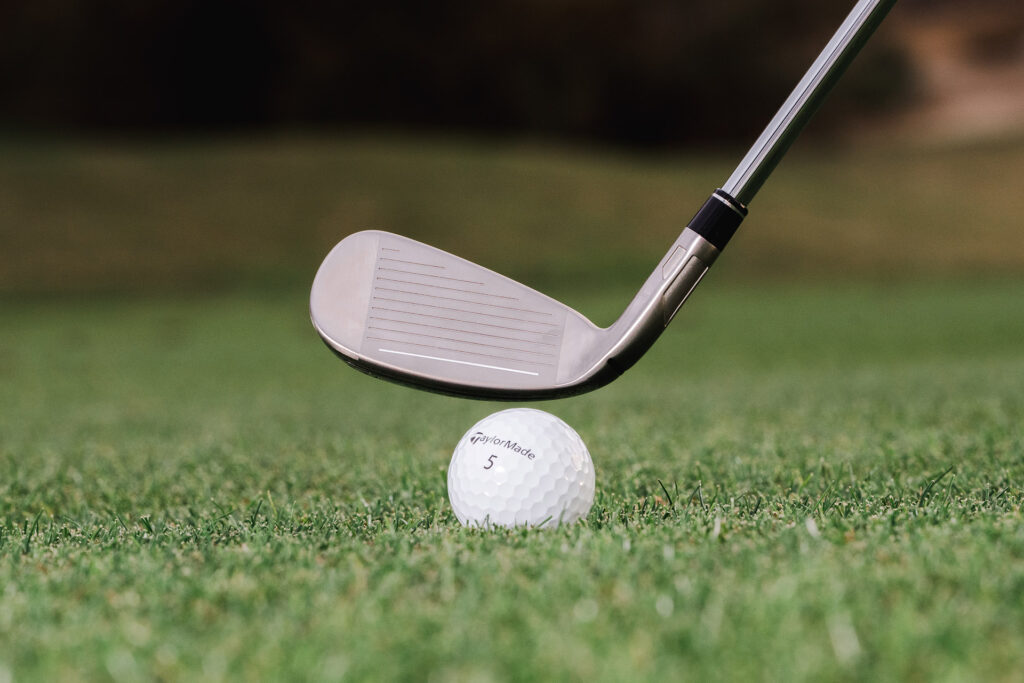 While the head was made for slow to moderate swing speeds, performance effects are seen at every level of skill and speed. The Stealth HD iron is a great option for fitters and any player who struggles to launch the ball consistently. The full package of design elements provides forgiveness and distance for developing golfers, all while maintaining a premium aesthetic.
In addition, Stealth HD irons incorporate proven TaylorMade technologies such as Cap Back Design, a Thru Slot Speed Pocket and the ECHO Damping System, a trio that creates a flexible and responsive face with exceptional feel.
Stealth HD Irons Specifications:
Stealth HD irons will be available from 5-PW with AW, SW and LW (RH Only) available. Stock shaft offerings include KBS Max 85 MT (steel) and Fujikura NX Red/Silver (graphite), with a variety of custom shaft options. Stealth HD irons come stock with the Lamkin Crossline Black/Red grip (47g).
Stealth HD Women's Irons offering includes the Aldila Ascent Ladies shaft and the Lamkin Ladies Sonar grip (38g).
RRP per iron of £129/ €170 / SEK 1,815 / NOK 1,715 / DKK 1,286 / CHF 170 for steel and £143/ €190 / SEK 2,029 / NOK 1,929 / DKK 1,429 / CHF 190 for graphite.
Stealth HD Irons will be available for preorder on January 10 and at retail on February 17, 2023. Find out more by visiting the TaylorMade website here.