Women & Golf's Jane Lees reviews one of the latest golf watch releases from Bushnell Golf - ION EDGE GPS Rangefinder Watch
ION EDGE - What's in the Box?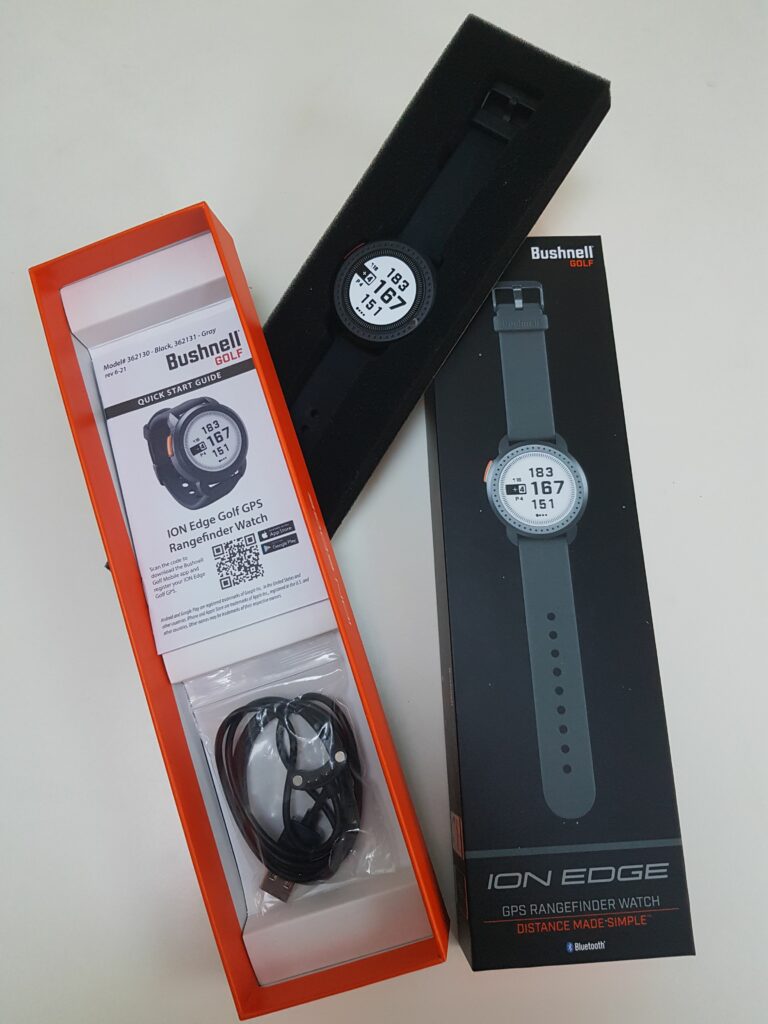 Well, it's pretty simple really:
The watch (46mm wide)
The power charger
Mini instructions booklet
The watch sits in a foam protector which is very secure.
ION EDGE - Looks
The ION EDGE GPS watch comes in black or grey with a silicone strap. There is one menu button, everything else is done by touchscreen. The watch is waterproof. In our opinion, it's a no-frills watch and definitely not a vanity piece.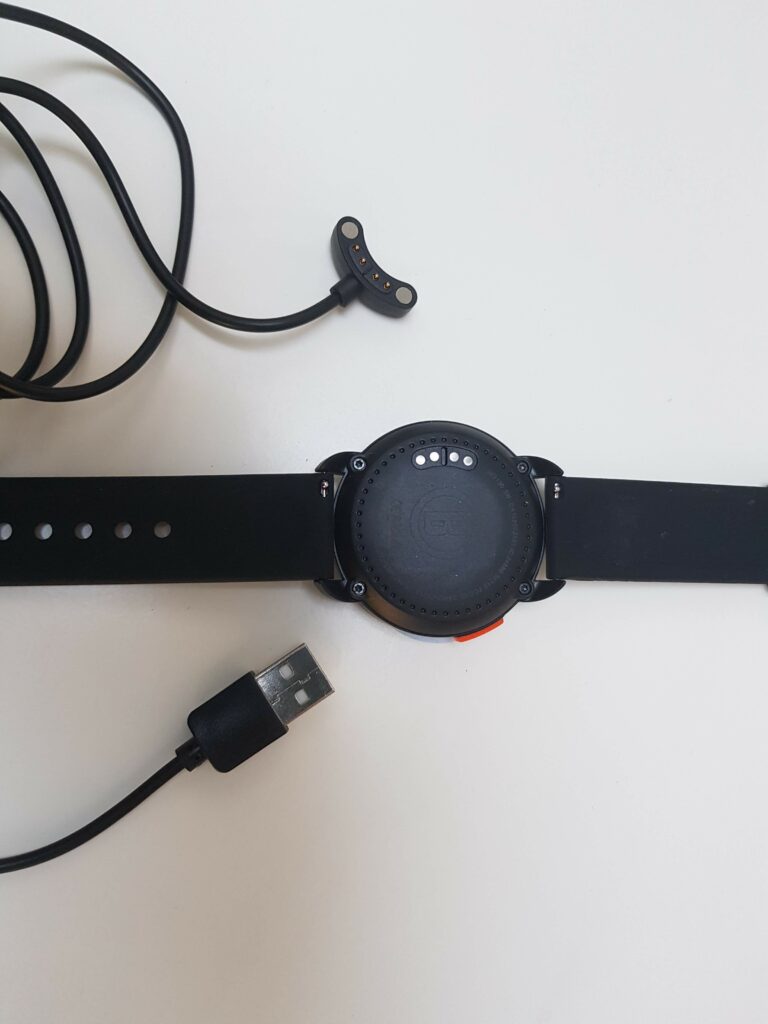 We would say at this point that the power charge cable is not particularly well designed.
The 4-teeth port does not stay attached to the watch despite 2 magnets at either end so make sure it is charging before you leave it.
The battery life though is amazing - 15 hours! So enough for 3 rounds!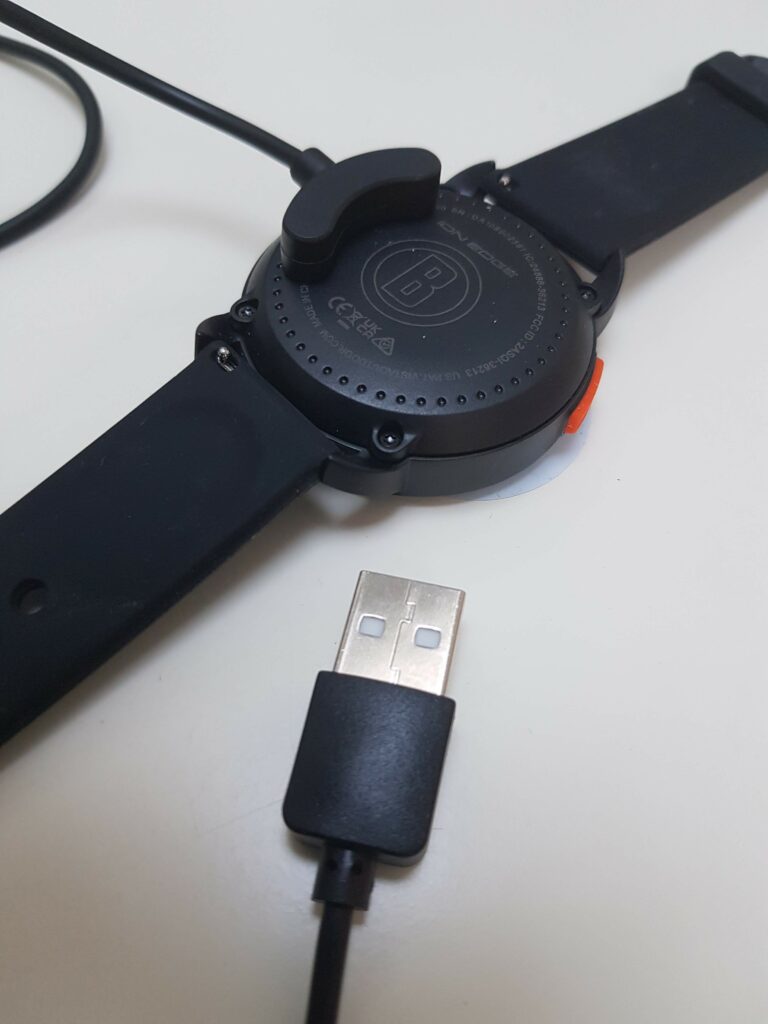 ION EDGE - Practicalities
Once the watch is charged it will need setting up. You can do this via the Bushnell app which you can load onto your 'phone OR via the watch itself. Bushnell say the watch is the simplest it's ever designed but we felt that it wasn't the easiest configuration and the touchscreen was not easy to use.
ION EDGE - Performance
So, what can you expect from the ION Edge?
• Touchscreen Display
• Auto course recognition
• Auto hole advance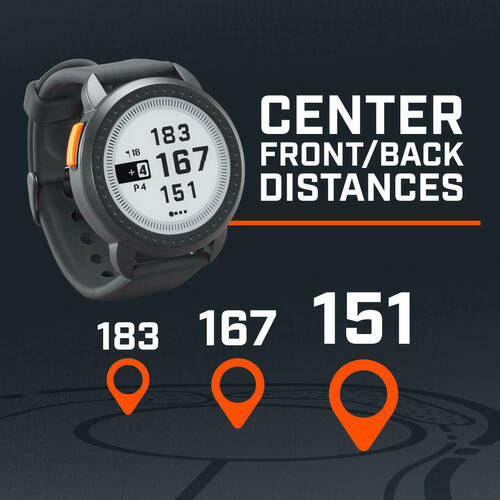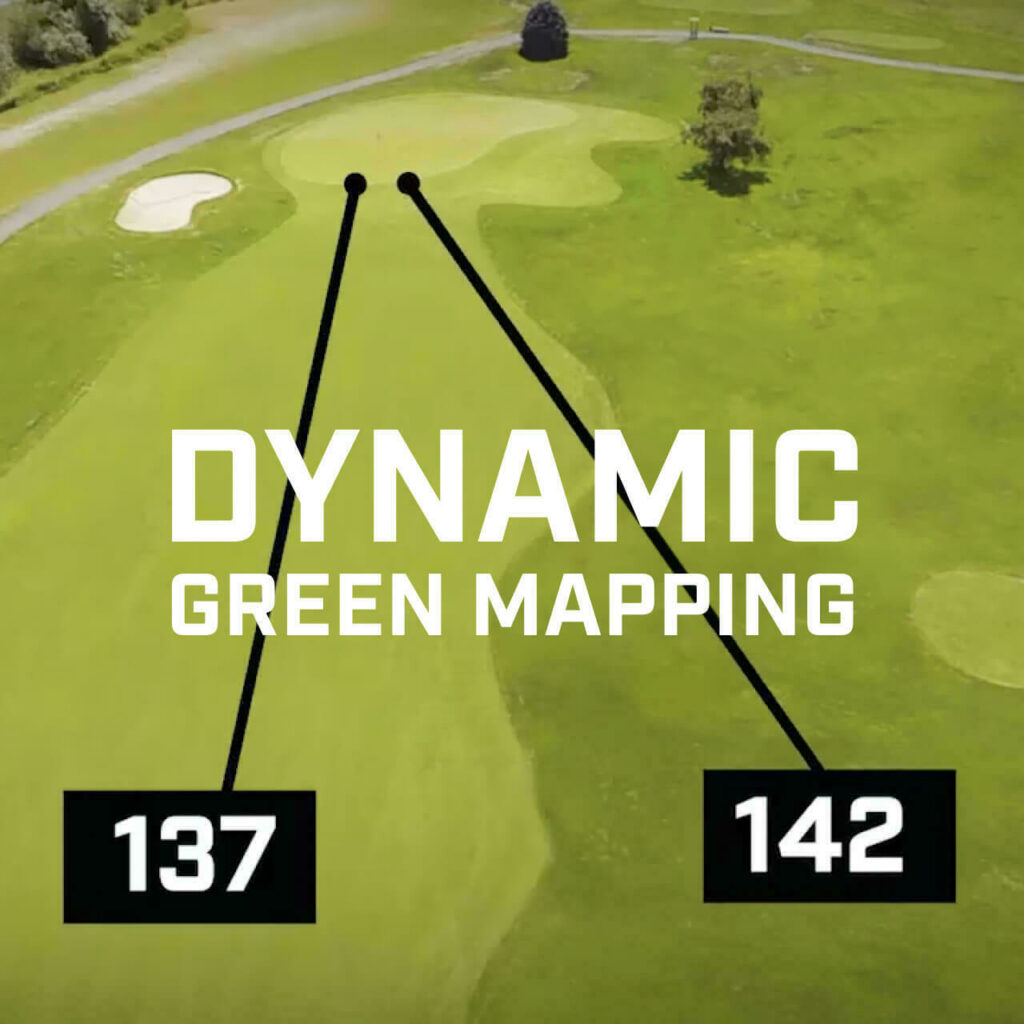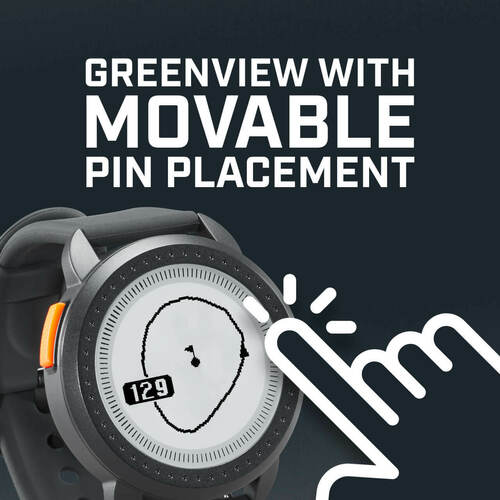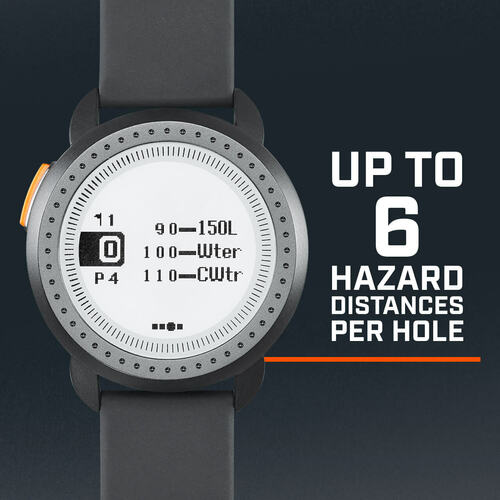 • Score keeping
• Shot distance calculator
• Over 38,000 worldwide courses preloaded
• FREE Bushnell Golf App included with purchase
The screen is nice and big although someone with smaller wrists might find it cumbersome. The screen is very clear and easy to read. As mentioned the touchscreen is not that receptive and it does take a bit of time to work with the watch. When we first took this out it was not intuitive as to how to work the watch and needed a bit of referral to the product manual before using it for a second time.
Here's what Bushnell say about the ION EDGE
This comfortable, low profile golf GPS watch is extremely easy to use right out of the box. ION EDGE features a touchscreen and GreenView with movable pin placement, as well as long battery life and many other features.
COMPETITION - WIN a Bushnell ION EDGE GPS Rangefinder Watch - visit our competition page to enter.
Final Score
If you are looking for a no-frills watch at a good price then you can't go far wrong with this watch.
Price - £169.99 RRP
November 2021 - Buy now via Bushnell and it comes with a free bag towel