40 by 40 Blog 8. Emma takes a trip to Northern Ireland with her first stop being ISPS HANDA World Invitational venue Galgorm Castle
After a slow start to the 40 by 40 challenge, the courses were going to come in thick and fast throughout May. Starting after the Bank Holiday, I headed on a whistle-stop tour to Northern Ireland where I would be for one night and two days to tick off rounds eight and nine.
After landing in Belfast, I headed straight to Galgorm Castle Golf Club. Why was I keen to play there? Galgorm host the ISPS HANDA World Invitational - an event that brings male and female professionals together on the same stage, which was first played in 2019. Galgorm has also hosted the Northern Ireland Open since 2010.
I was looking forward to finding out more about the club, hearing about the impact that hosting a mixed event has had before heading out onto the Castle championship course.
ISPS HANDA World Invitational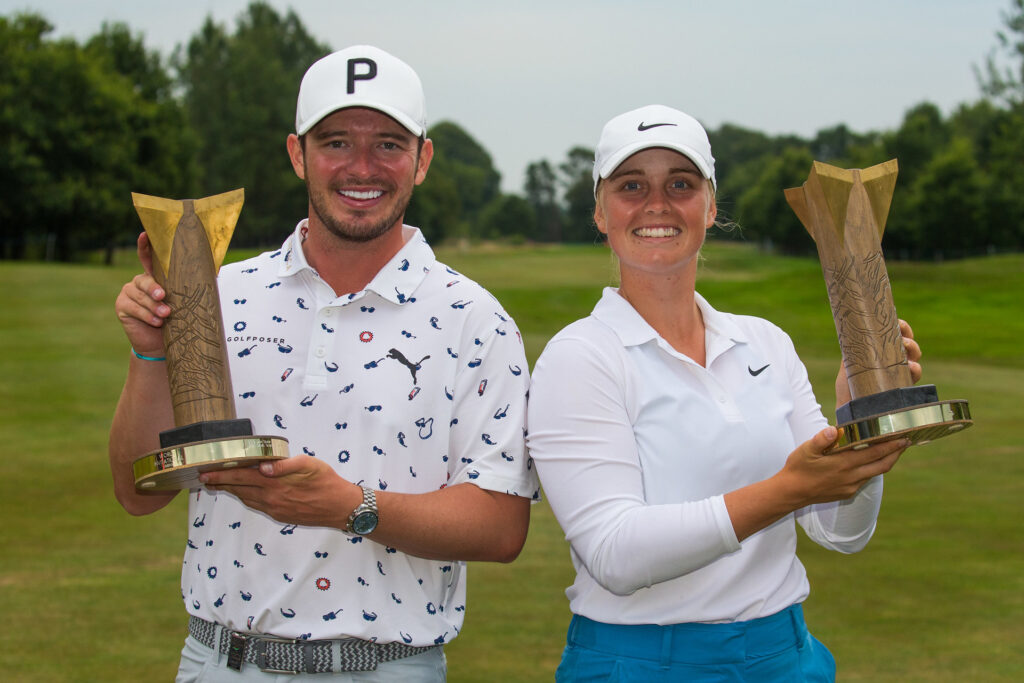 The 2023 ISPS HANDA World Invitational presented by AVIV Clinics will take place from August 17-20, 2023 at Galgorm and Castlerock. The $3 million tri-sanctioned event will see 132 women and 132 men from the DP World Tour, LPGA Tour and Ladies European Tour compete at the same venues at the same time, for equal prize money. Sweden's Maja Stark and Scotland's Ewen Ferguson won in 2022.
Castlerock is a new co-host for the event but this will be the fourth time that Galgorm has hosted this event.
Ahead of my round, I spoke to Director of Golf at Galgorm Castle, Ross Oliver. We spoke about how the club is relatively new, only opening in 1997. Hosting world class events had always been on their agenda as they looked to elevate the exposure of the course, without having to wait for years of domestic business to grow its popularity.
"There's definitely that awareness of having global coverage around the world having the LPGA and LET here does open up new opportunities and bring additional business in."
Hosting an event like the ISPS HANDA Mixed Invitational is quite a challenge logistically with two full fields split over the courses and players at Galgorm three of the four tournament days. But Ross explained the impact of hosting a mixed event:
"To have guys and girls playing together, it's pretty cool. Sometimes you find yourself, more inclined to just watch the girls playing. Because it's so new for us. We're used to all the guys bombing it to the back of range into the trees, but seeing the rhythm that some of the girls have and just the quality of their swings.
"Last year, we had some really good players here, Maya Stark obviously won, Linn Grant was here as well. And they were just so impressive. Absolute superstars in the making, and I think that's great news for European women's golf.
"I think having both here has been really enjoyable. Particularly last few years seeing some of the best women in the game here has been great."
Get into golf
Ross told me that they have a very active ladies' section and have helped to increase numbers by running Get into golf programmes since 2014. A number of women in the section joined the club due to coming to a Get into golf programme and following the pathway into membership.
Due to the increase in interest post-Covid, the club have been able to run two sessions this May. The pathway includes temporary membership for the first year and a buddy system with current women members.
Ross explained: "We try and partner up any of those ladies who come with some of our current members that act as a mentor, a buddy, take them out, show them around and help them out with rules. There's an informal rules night at the hotel in one of the big function rooms. It's very informal, but it certainly helps. It's been positively received and it's been really beneficial for us."
Galgorm Castle championship course
After chatting to Ross, he gave me a quick tour of the clubhouse, with its beautifully designed interior. It is a place that is frequented not just by members due to their being public footpaths through the estate and hotel guests welcome to dine and drink there.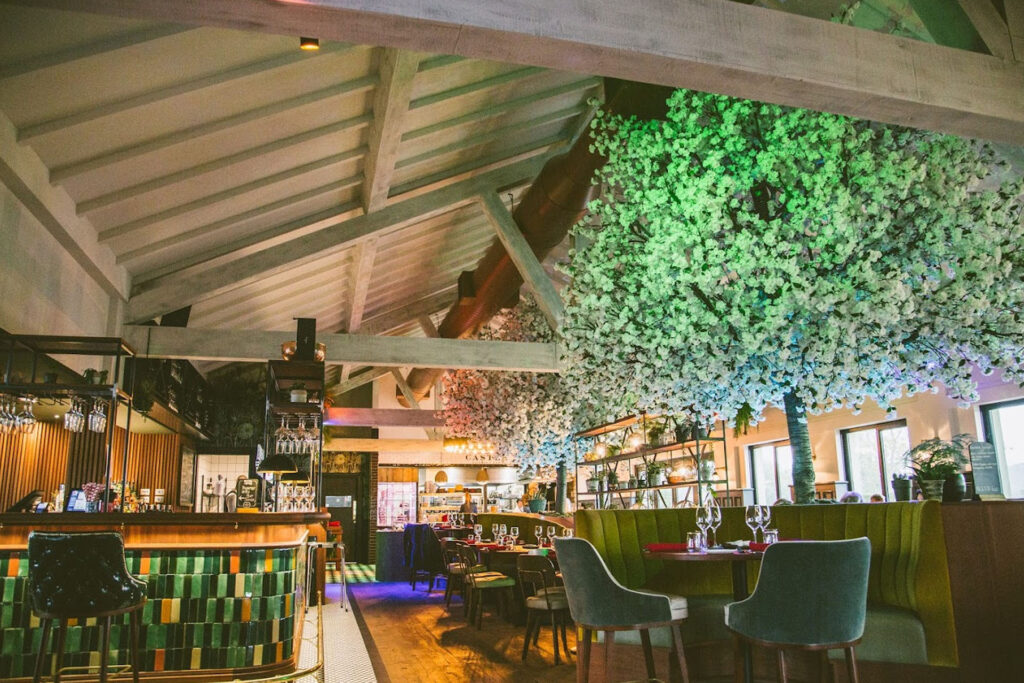 With a hire set of TaylorMade clubs and PowaKaddy trolley (both available to rent), I headed out onto the Castle championship course. I already covered my round of golf for a Stay & Play article that I shared last month, so rather than doubly bore you with it you can find out more here.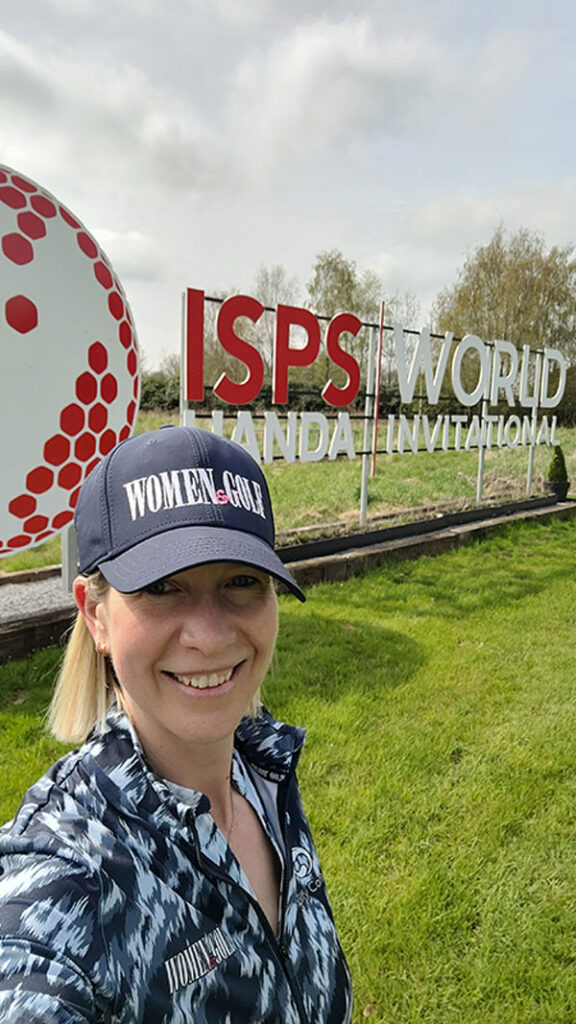 Needless to say, I really enjoyed my experience and when I looked way back to the championship tees, I was very grateful to have a forward tee advantage! The course was in fantastic condition considering how wet it had been at the time.
When the ISPS HANDA World Invitational tees off in August, I will be able to watch from afar and see how to play the course properly. Looking at the set up, it's going to be a tough challenge!
40 by 40 - Round 8 ✅
The feel around the course and the clubhouse is very different from any world class Championship venue that I have visited before. I really enjoyed the relaxed feel in the clubhouse and I like how they have been able to give the place a modern feel but still a nod to golf within the decor.
With ticket prices starting at £10, I can highly recommened attending the ISPS HANDA World Invitational and if I have inspired you to play, then take a look at the stay and play packages here.
Next up. After a night's stay at Galgorm, it was off to my next venue on my mini Northern Ireland adventure. I was headed just under an hour down the road to Malone Golf Club in Dunmurry. This might be the venue that I was most excited about in the 40 by 40 challenge as I was going to the club where my Great-Great Aunt was Lady Captain in 1937!
40 by 40 is also helping to raise awareness of the fundamental work that is carried out by the Golf Foundation to get more children active in golf across the UK. As well as raising funds for this fantastic charity via our JustGiving page.
40 by 40 Headline sponsor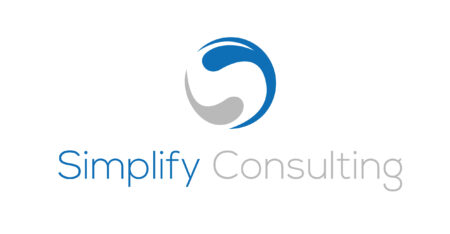 Thanks to Simplify Consulting who are the headline sponsor of 40 by 40. Put simply, they are practitioners in financial consulting. They are experts in Operating Model Design, Project Delivery, Operations & Process Optimisation and Risk Management across Life & Pensions, Wealth Platforms and Asset Management.
40 by 40 supporters