Women & Golf is the ultimate online platform for female golfers.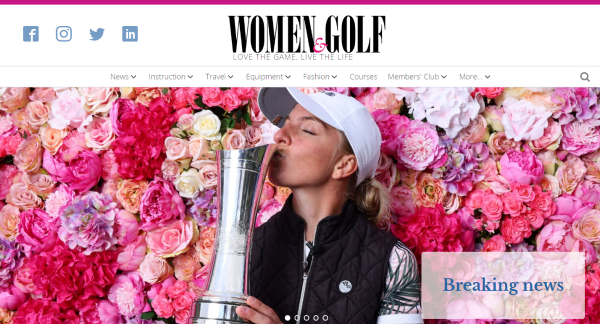 Editor's Welcome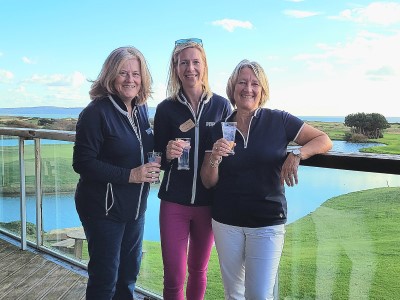 Welcome to Women & Golf. As the UK's leading media platform in women's golf since 1991, we pride ourselves on being the most authoritative source of information on the game we love. We're also leading the charge in trying to grow the women's game and encouraging more women and girls of all ages into this brilliant sport.
In 2023, we'll be taking a multi-platform approach to covering every aspect of the women's game from tour golf to club matters, from equipment reviews to fashion highlights and everything in between. We'll also be working to raise the profile of women who work in the industry and showcase the sport to those women who are yet to take up the game.

By specifically targeting our content we look to grow the Women & Golf platforms exponentially over the coming year. We're excited for what is set to be the biggest year in women's golf to date.

Emma Ballard
Editor
Editorial Overview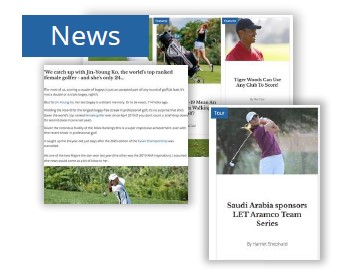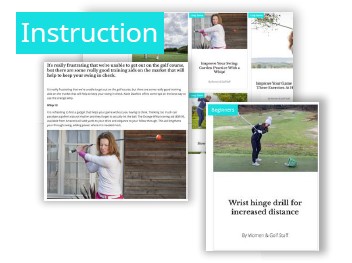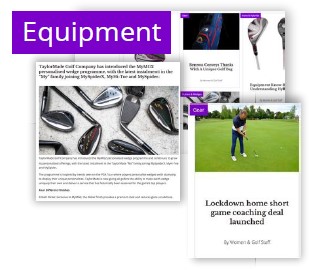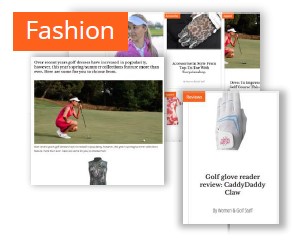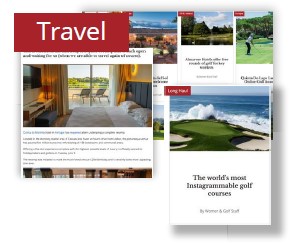 Editorial Calendar
JANUARY 2023
Fashion: Staying dry on the golf course
Equipment: New releases coming this Spring
Travel: Bucket list golf - courses to tick off your list this year
Special: New Year's Golf Resolutions
FEBRUARY 2023
Fashion: Preview Spring/Summer Apparel
Equipment: New women's clubs round-up
Travel: New Clubs round-up
Special: Why winter is the perfect time to take up golf
MARCH 2023
Fashion: Spring must-haves (outfits) / Spring footwear
Equipment: Choosing a driver
Travel: Best Summer deals
Special: Mother's Day
APRIL 2023
Fashion: Highstreet golf fashion
Equipment: Old vs New
Travel: Golf Travel essentials
Special: Easter | Women's Major coverage - Chevron Championship
MAY 2023
Fashion: The best clubs with women's golf clothing
Equipment: Club fitting – get down to your local club
Travel: Group Travel
Special: Golf of Kings
JUNE 2023
Fashion: Summer theme / footwear / accessories to make a statement
Equipment: Golf Balls
Travel: Packing for a golf holiday/ Travel Bags
Special: Women's Major coverage - KPMG Women's PGA Championship
JULY 2023
Fashion: Keeping cool on the course
Equipment: What's in the Bag?
Travel: Coaching trips abroad
Special: Women's Major coverage - US Women's Open & Amundi Evian Championship
AUGUST 2023
Fashion: Women-owned golf fashion businesses UK
Equipment: Do we need women's specific clubs?
Travel: Best women's golf destinations
Special: Women's Major coverage - AIG Women's Open
SEPTEMBER 2023
Fashion: Autumn preview
Equipment: Fairway woods and hybrids
Travel: Hosting a team event – home or abroad
Special: Solheim Cup coverage
OCTOBER 2023
Fashion: Layering
Equipment: Putters
Travel: Weekend with the girls
Special: Halloween gifts
NOVEMBER 2023
Fashion: Winter Fashion
Equipment: Choosing a set of irons/ wedges
Travel: Winter sun
Special: Christmas Gift Guides (Gifts for Her, Gifts for Him)
DECEMBER 2023
Fashion: Winter jackets/stocking fillers
Equipment: Best of...
Travel: Ultimate/ aspirational golf trips
Special: Christmas/ Sales
Audience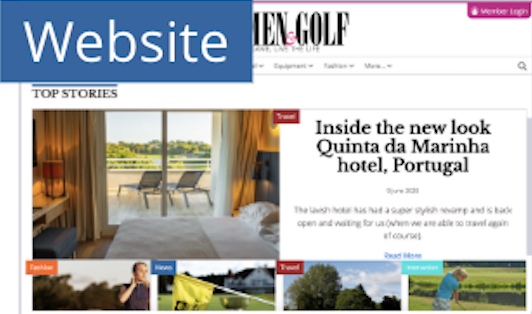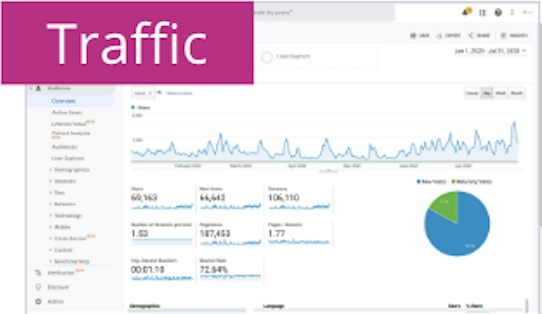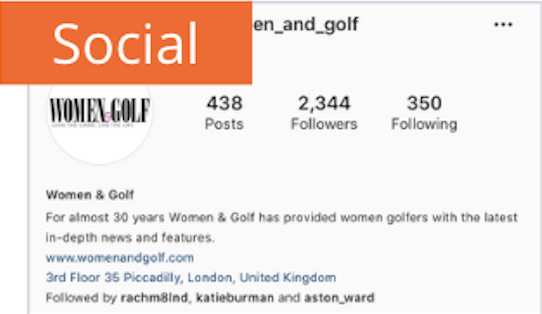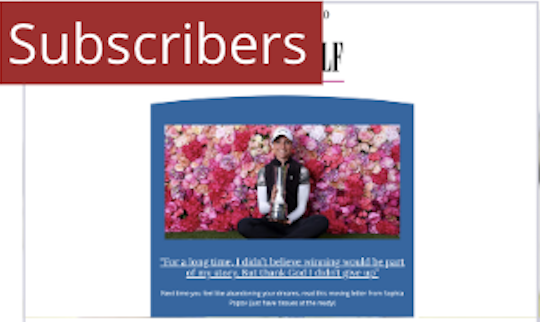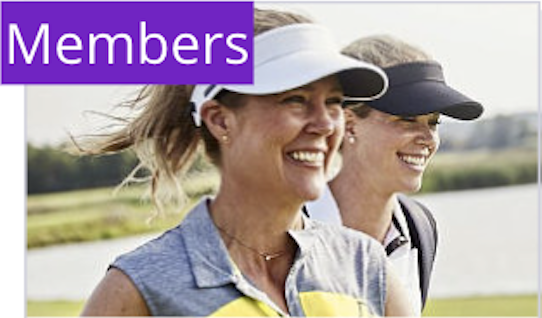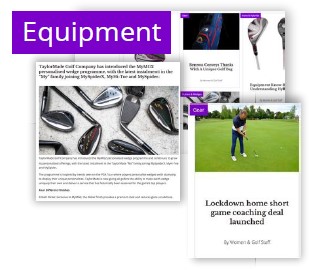 96% active members of a club
57% playing between 1-15 years
67% take 1-2 golf holidays pa.
£46,717 Avg household income
£8.1m spend on golf travel pa.
Digital advertising
Website
Homepage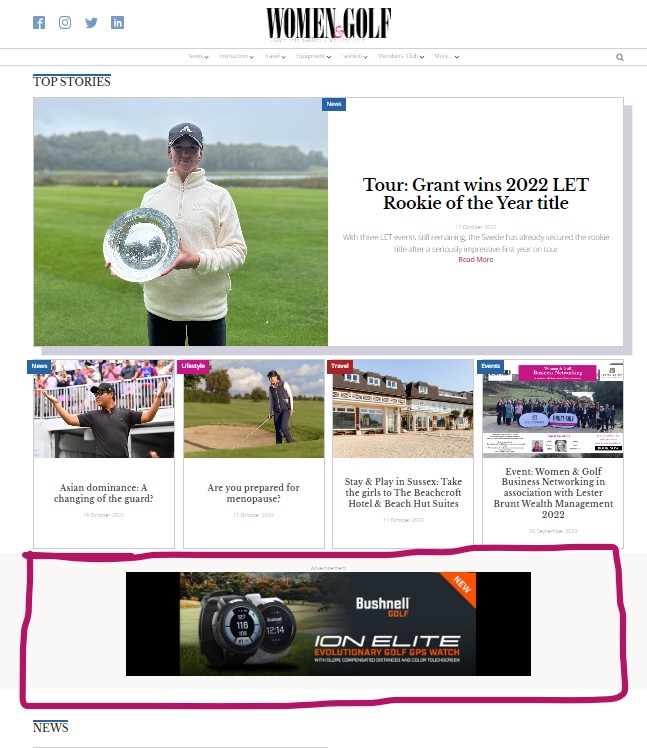 Section page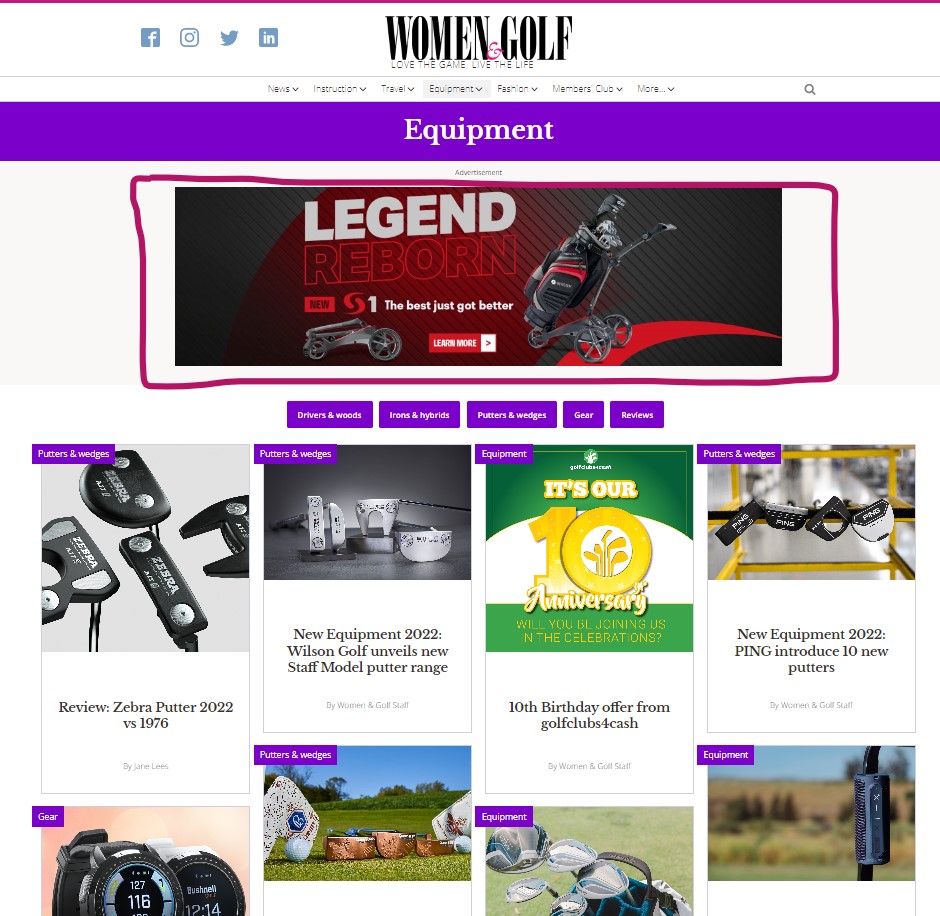 Post page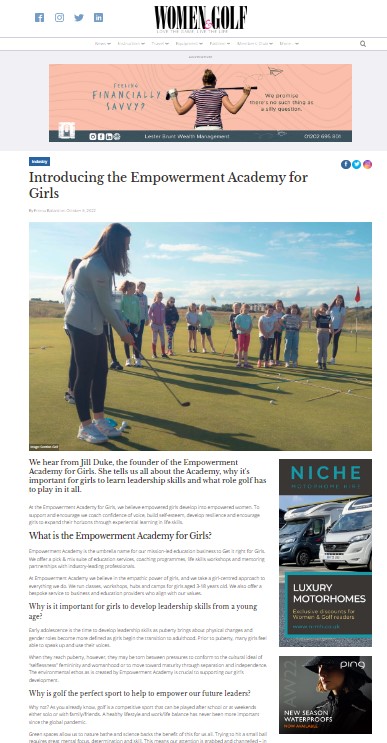 E-Newsletters
Women & Golf Editor's Newsletter reaches 13,100+ opt-ins each week with an average open rate of 38%, CTR 5.7%. Wednesday and Sunday editions - premier or featured partner banner.


*SPECIAL* Women & Golf Editor's MEMBER Newsletter reaches 1,100 each month with an average open rate of 67%, CTR 12% [Friday (1st week of each month)]
E-Blasts
Women & Golf solus email broadcasts are a great way of reaching a really targeted audience with your product. Average open rate 37%, CTR 1.5%


Social Media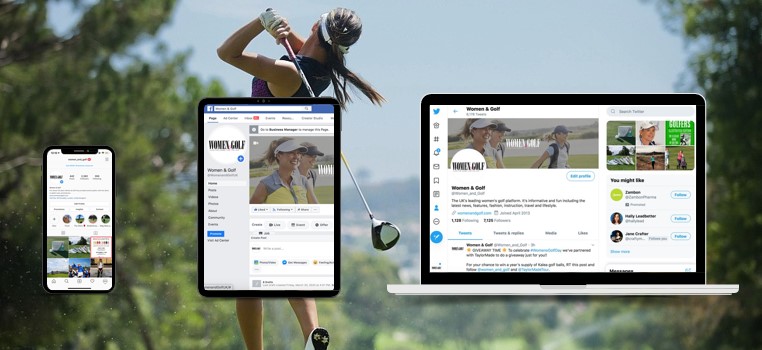 Posts, reels, stories. We have established and engaging content in the following channels: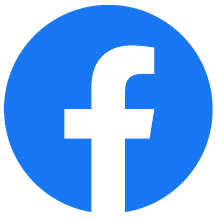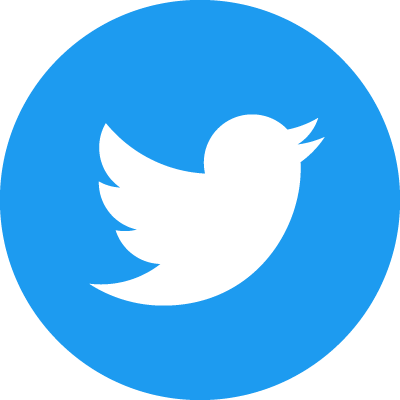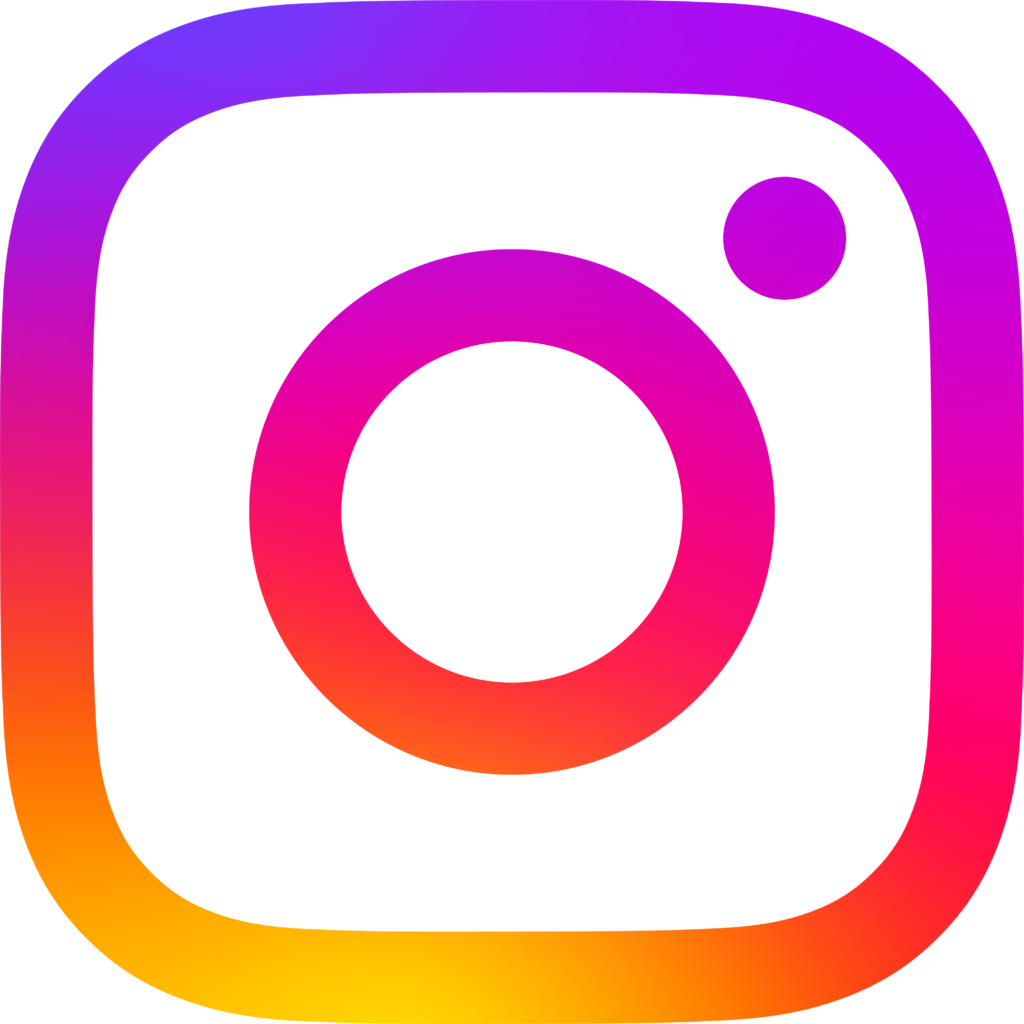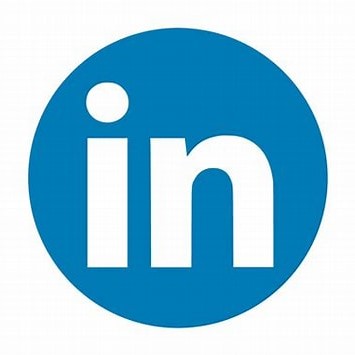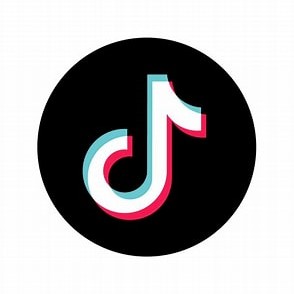 Custom Publishing
Even though we have chosen to concentrate on digital publishing, we can still create printed pieces that capture the story of your club, resort, region, or country.
Women & Golf will produce a high-quality print publication mailed to select subscribers & Members.
Past Examples: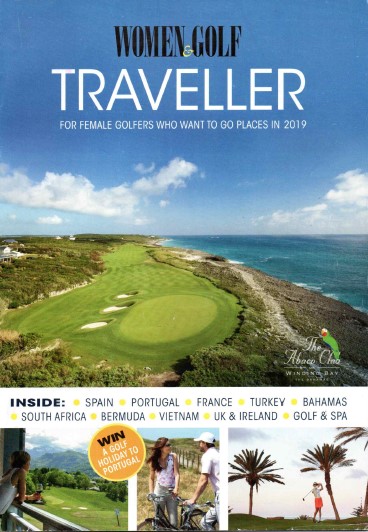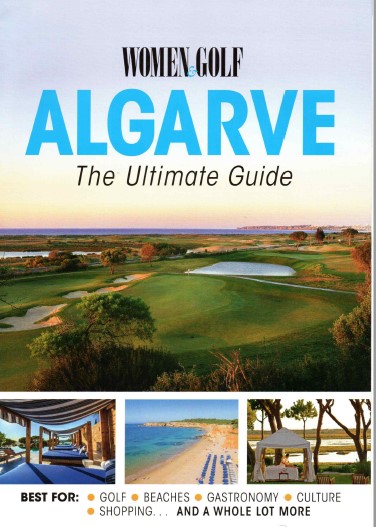 Events
Women & Golf host a number of golf days throughout the year at various locations both in the UK & overseas.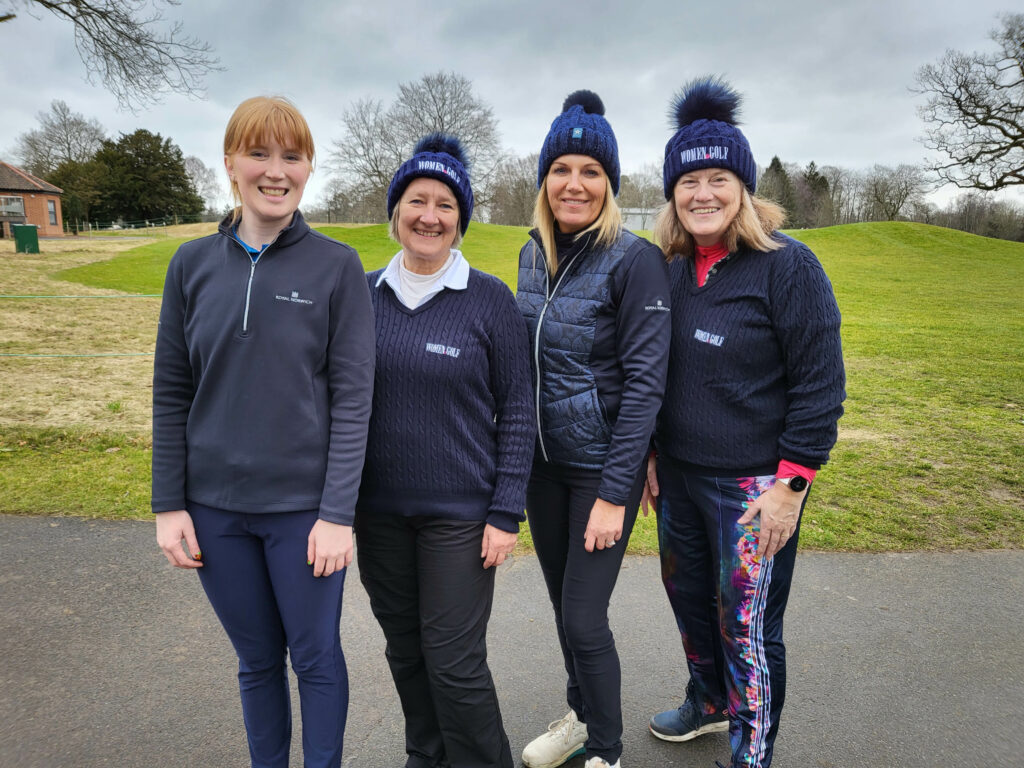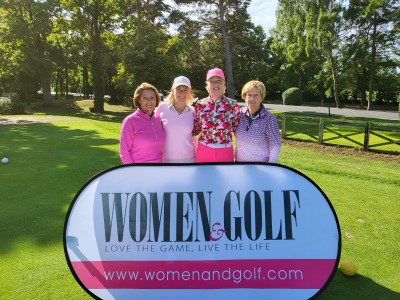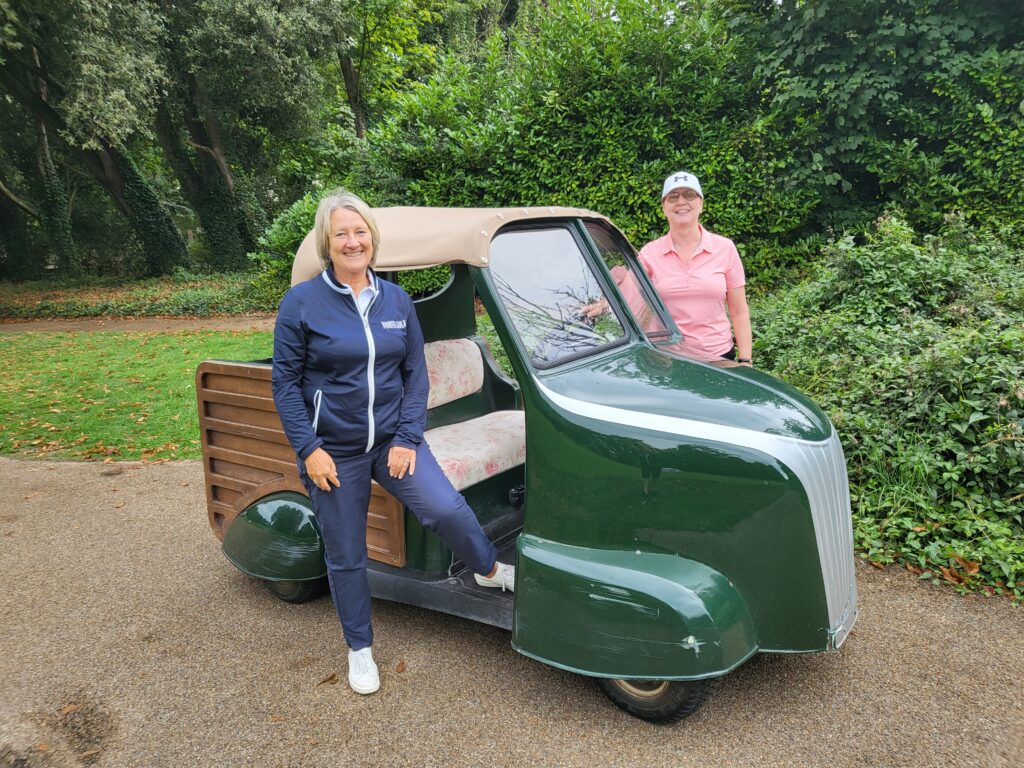 There are various opportunities to sponsor these events or provide prizes or items for the goody bag.
Women & Golf are also prepared to work with a select group of partners to host premier trips/ events in 2023.
Example: Solheim Cup 2023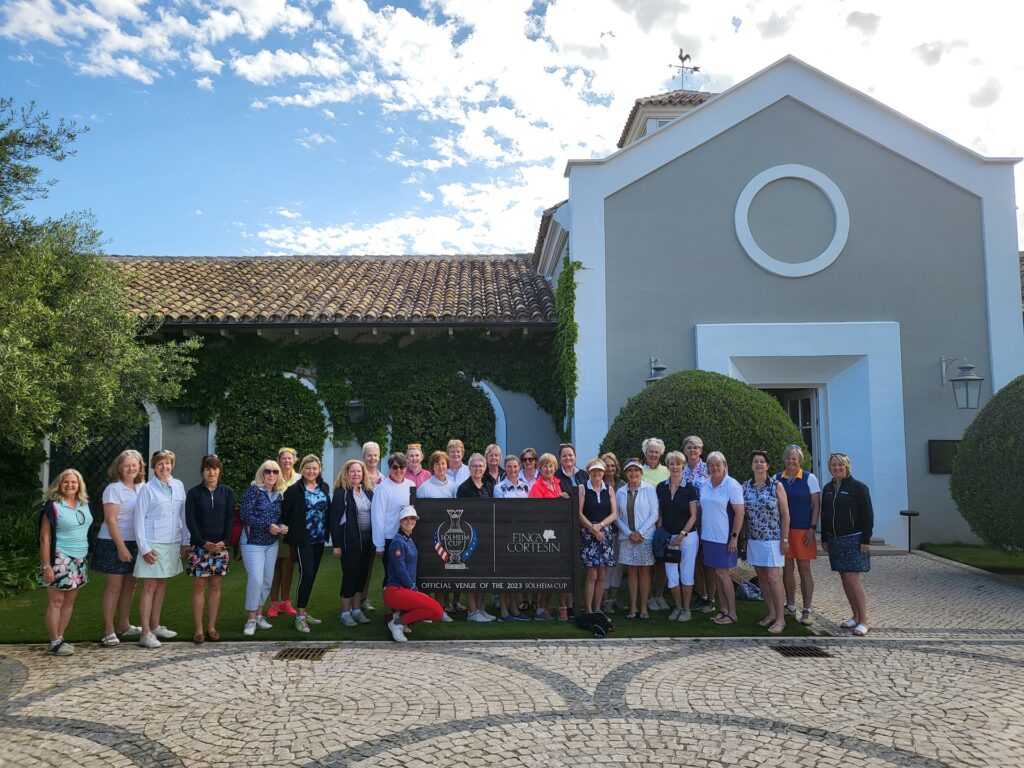 Want us to run an event for you? Get in touch.
Podcasts
New for 2023. Editor, Emma Ballard, will host four podcasts during the 2023 season.
Opportunity:
Advertiser write their own ads (W&G provides a word count guide); the host reads at start of the podcast
There are two ad spots per podcast (15 seconds each—one intro (pre-roll) ad and one middle (mid-roll) ad
Each spot can be the same or different content
The value for sponsoring a season is £2,000

Advertisers will receive a "Sponsored by" credit for each

podcast on the W&G website plus mention or logo on all pre-marketing of the podcast
Get in touch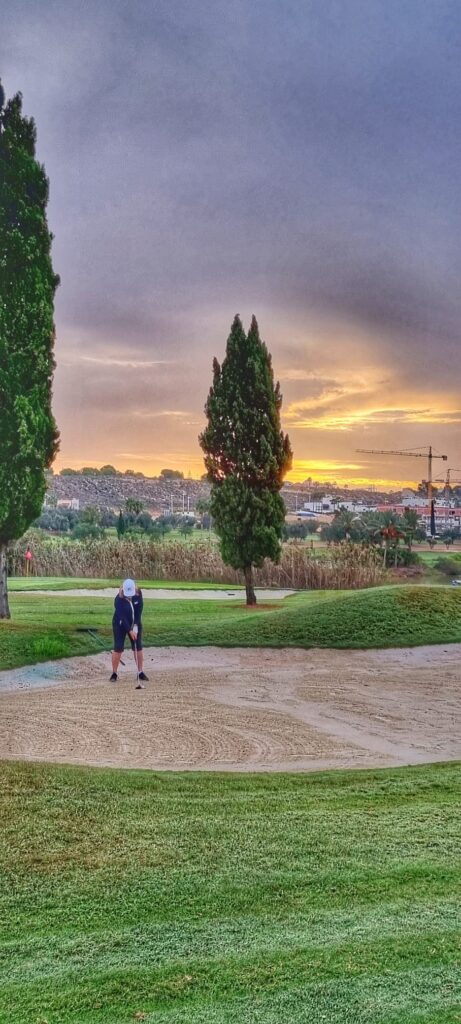 To discuss how we can tailor a multi-platform marketing campaign to help you achieve your goals with demonstrative ROI, please get in touch with us:
Jane Lees
Head of Sales & Marketing
T: +44 (0)7958 907674