Today Women and Girls Golf Week celebrates careers - here are 11 women who love to work within the golf industry
It's the fifth celebration of Women and Girls Golf Week. An online and digital campaign aimed at celebrating female successes on and off the course, sharing inspiring and positive stories involving females and their participation at all levels of the game.
Each day has a different theme and today is Careers. There are a vast number of different career paths that you can take within the golf industry and we don't think we'd be exaggerating if we said that there is a role for anyone - even if you don't like or play golf.
Women & Golf have had the pleasure of meeting and working with a wide variety of women across the industry over the last 31 years.
This Women and Girls Golf Week we wanted to share insights from 11 women who currently work in golf - from business owners to volunteers, marketing to greenkeeping - a small representation of what the industry has to offer.
Women in the golf - why I love working in the golf industry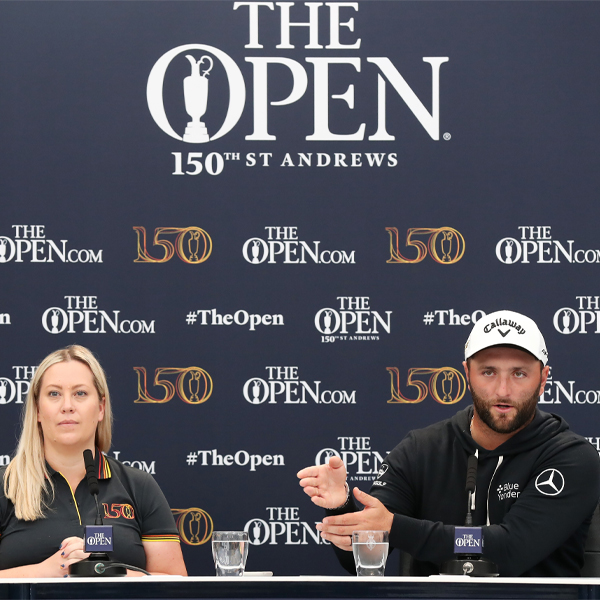 Name: Olivia McMillan
Job title: Corporate Communications Manager
Company: The R&A
I first began working in the golf industry in Australia 11 years ago and joined The R&A in 2019. I always wanted my career to focus on media relations but to have that chance within the golf industry has provided me with more opportunities than I could ever have dreamed of. I have travelled the world, worked with people of all different cultures and interacted with elite athletes. By far my favourite part of working in the media team at The R&A is working on our Championships. Everything from amateur championships, The Open and the AIG Women's Open. I love the fast paced nature, needing to think creatively to achieve the best media outcomes and having a laugh with my colleagues along the way.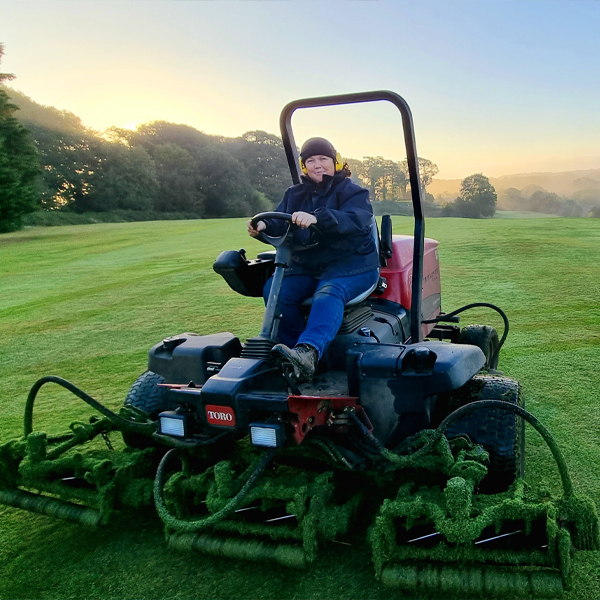 Name: Lucy Sellick
Job title: Head Greenkeeper
Golf Club: Wenvoe Castle Golf Club
There's a lot to love about green keeping, it's the pride you feel when you don't just meet the expectations of members and visitors but exceed them. Being part of an industry where peers are willing to support and help everyone. Submerged in nature witnessing some of the most stunning sunrises and wildlife encounters only the earliest of risers get to see. The number of opportunities available to greenkeepers include travel, tournament support, personal growth through education and clear career path and last the chance of a game of golf after work.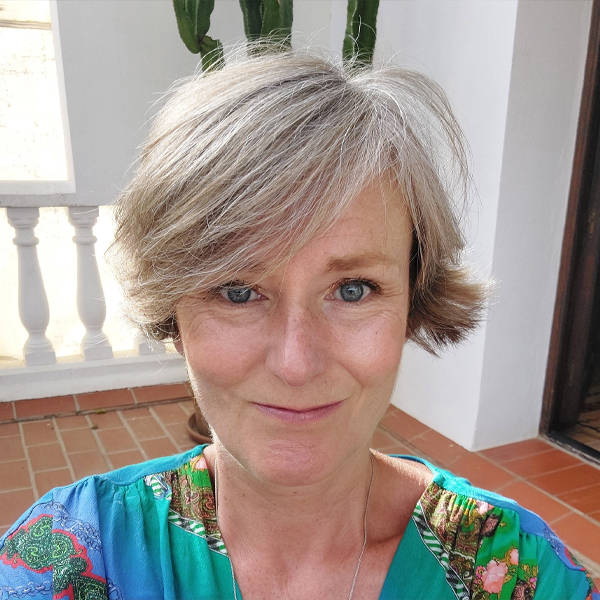 Name: Nicole Wheatley
Job title: CEO
Company: Medi8 Golf
I love working in golf! I have spent over 20 years building a network of people who are passionate about the game. We all share a drive and determination to get more people into the sport, which is so inspiring. Although golf is still a male dominated industry, it doesn't mean that the women who work in the sport aren't widely accepted or successful. They really are! Personally, through my job I have had the privilege of visiting incredible places and of working with some of the world's best-known brands and players. I have also made some great friends along the way.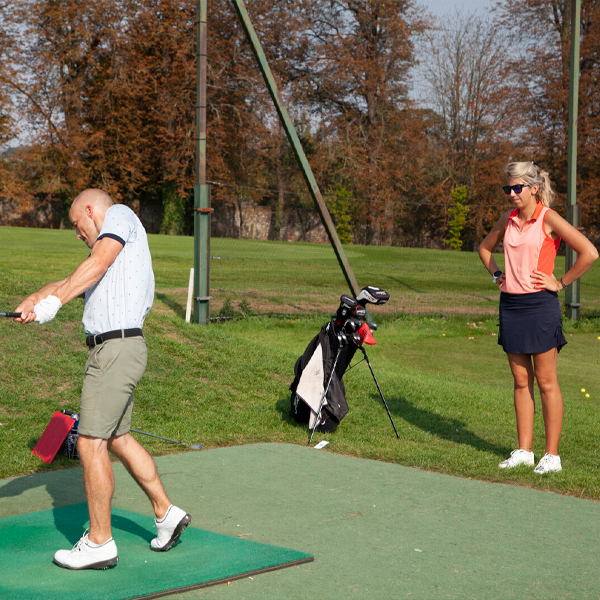 Name: Sarah Smith
Job title: Head Teaching Professional
Golf Club: Saffron Walden Golf Club
My main reason for the love of my job is that every day is completely different. I can go from serving in the shop, to recommending to someone which new set of irons to buy, to fixing golf swings of 5 to 90 year olds - and this is just the start! Visiting schools, competing in tournaments, watching golf and keeping busy through social media can also be part of a busy day for a Golf Professional. Every day is very different. The love of the game came from when I was growing up, my dad plays and enjoys 'caddying' (light term of caddying!) now. Golf has always been part of my life and I enjoy growing the game for others. My 2 new roles for this year was becoming the Head Teaching Professional at Saffron Walden and coaching the County Girls Team. Teaching the County is a huge part of why I love my job because I used to be one of the girls myself, so to be a role model for them is an amazing feeling! Meeting new people every day, making people feel motivated and successful, happy and relieved are just a few of the important reasons why I love working in golf.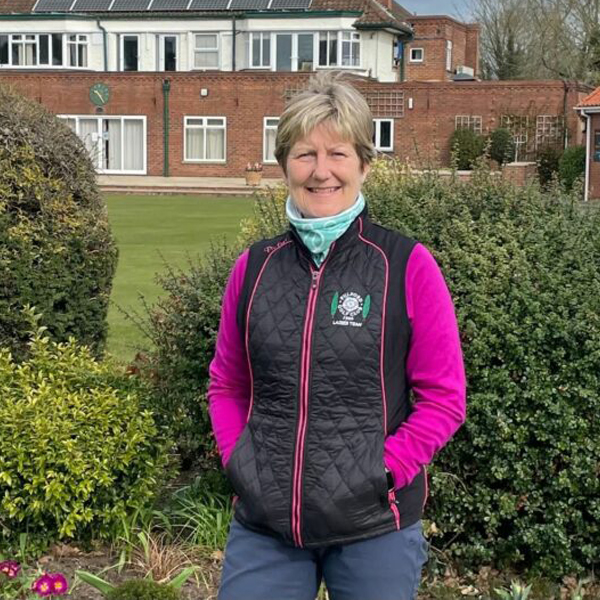 Name: Tracey Maddison
Job title: Chair of Greens
Golf Club: Fulford Golf Club (York)
Having worked for 16 years for a greenkeeping membership body you'd think that qualified me for the role of Chair of Greens, but there were many comments wondering what 'are we going to get with a woman in charge'. But therein lies the confusion, I'm not in charge, I'm not the expert, I love learning and working with the experts, the greenkeepers. At Fulford our greenkeepers are very knowledgeable, educated and know far more than me or any member, I learn something new every day, we work as a team, I'm a volunteer but we employ them as experts and I'm good at reminding members of that!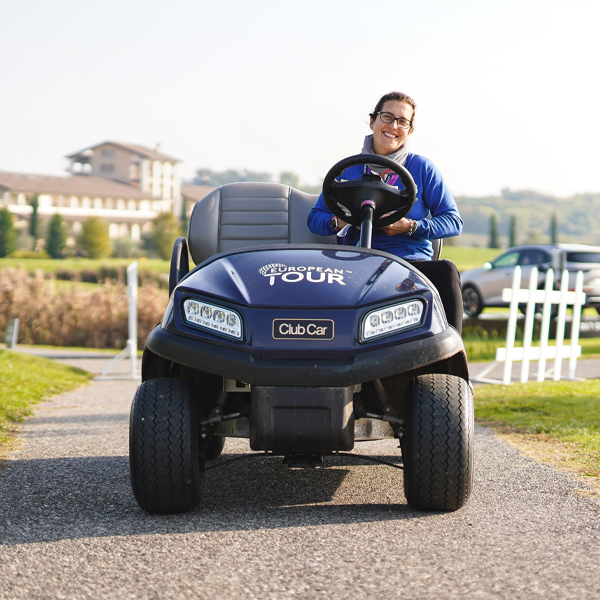 Name: Gaia Zonchello
Job title: Tournament Administrator & Referee
Company: European Tour Group
The golf industry is a healthy, inclusive and fun environment and working in golf gave me the opportunity to grow and learn. I had the privilege of meeting so many incredible people and I made some friendships that will last forever. The truth though, is that I love working in golf because I can travel the world, visit some incredible places and share experiences with so many different cultures.

They say "do what you love and you will never work a day in your life", I honestly think they wrote it for me!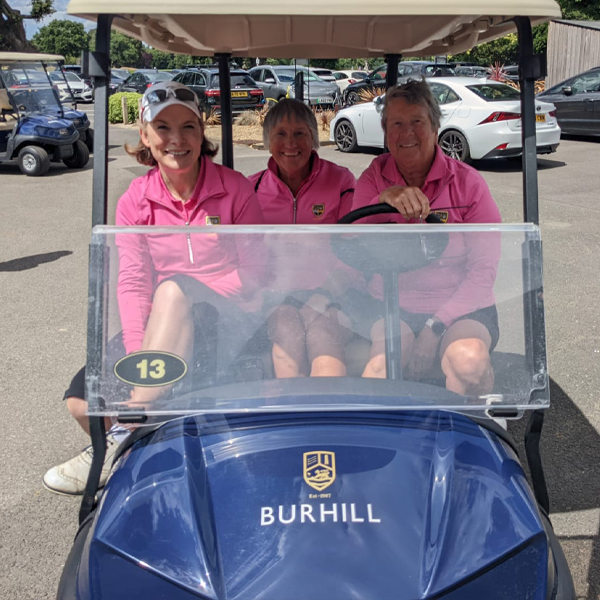 Name: Jane Bathurst
Job title: County Vice Captain
Golf Organisation: Surrey Ladies' County Golf Association
I have been on the Surrey County committee since 2020 and Vice Captain since November. Our goal is to support and promote women's and girls' golf, elite and club, in the county working closely with clubs, professional coaches, other counties and England Golf. I am involved in initiatives to bring new players into the game, offer competitive opportunities for current players and develop the talent of young and elite players. Volunteering in county golf is extremely rewarding as I meet others who love golf and watch young golfers improve their skills. What could be more satisfying? It is also tremendous fun!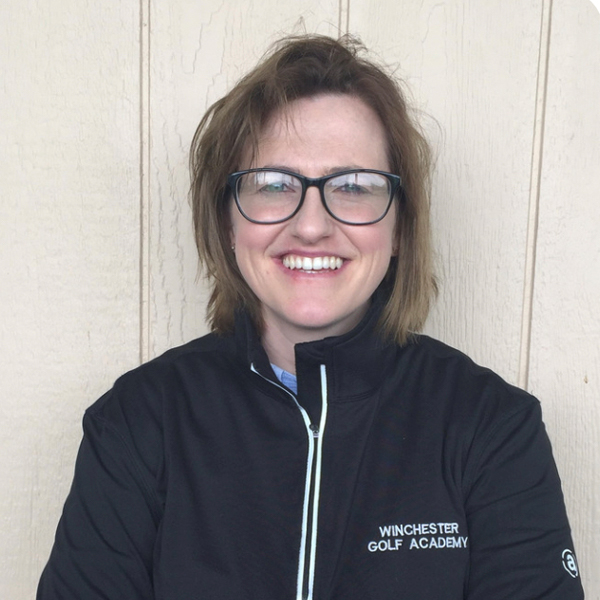 Name: Emma Booth
Job title: PGA Professional and Manager of Winchester Golf Academy
Golf Club: Winchester Golf Academy
I've just done the maths and worked out I've been in the golf industry now for over 20 years! Golf has been my life from a very young age. Growing up I enjoyed a successful amateur career but it was when helping to coach County Junior Girl sessions, when I was 14 that I found my true love - coaching!
Having worked in the industry for so long and at a wide variety of venues and facilities, I have seen the industry change so much over the years and all for the better. I'd like to think I've helped contribute to make the industry a better for place for women and girls to thrive in, be that through employment at the Golf Academy I run alongside my husband Gary or through the welcoming and accessible atmosphere we have created.
Ultimately working in the golf industry has allowed me to take my hobby and passion and turn it into a career that has enriched my life. To be able to share my passion and enthusiasm of the game with others is a true privilege.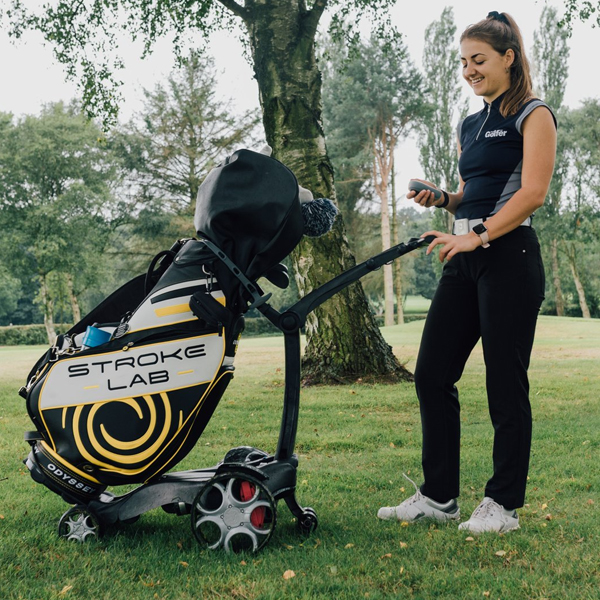 Name: Hannah Holden
Job title: Equipment Editor
Golf Organisation: National Club Golfer
I love working in a role that allows me to make a career out of my hobby and a sport that I am so passionate about. I also really embrace the fact that girls can look up to me and realise there is a role for them in golf and sports media and it isn't just a job for men. I really believe that if you see it, you can be it, the more women we have working in golf, the more the game will flourish.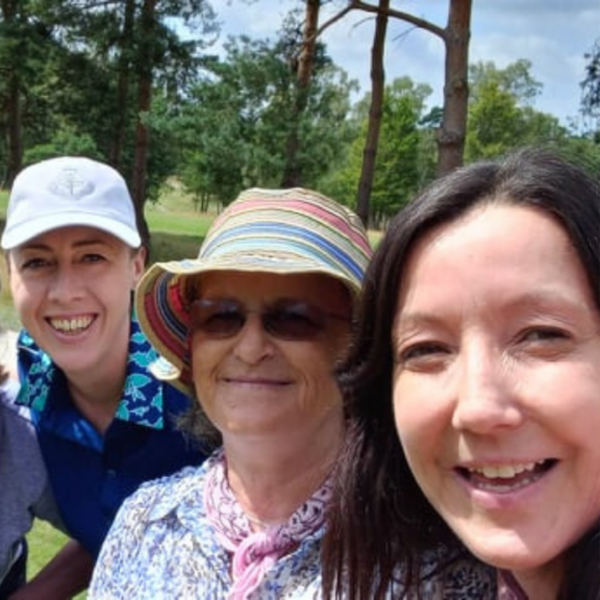 Name: Yvonne Brooke
Job title: Founder of Ladies Golf Lounge
Company: Facebook Golf Community
There are many things I love about working in the sports and leisure industry.
Firstly, I love the people! Through the Ladies Golf Lounge, I have met (on and offline) so many inspirational people doing incredibly positive things!
Secondly, there are so many different jobs and opportunities. Every job I have done has helped someone: improve their lifestyle; introduced children and disabled people to golf; brought 8.6k (and still growing) ladies together as a community. Whatever your skill, there will be a job out there for you - paid or as a volunteer!
Lastly, it's a challenge! We all know that golf has still got so many challenges to tackle. We need more women to not only play golf, but always to work in golf too. Having been in managerial positions, it is of no surprise, that most of my counterparts were/are male. Female participation in golf is around 15% and it is estimated that around 15% of General Managers are female aswell (figures from a GCMA survery 2019). It is my opinion that the more women we have in managerial and decision making positions, more changes will be made, for the betterment of the game, female participation and diversity in general.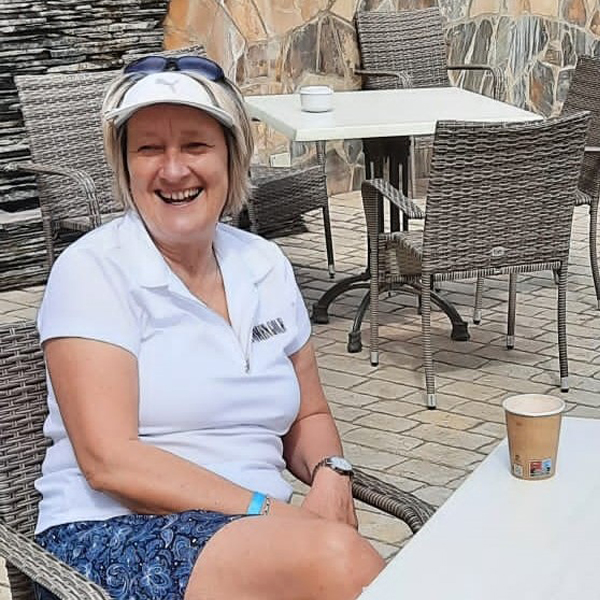 Name: Kim Wild
Job title: Trustee
Golf Organisation: Golf Foundation
Working in golf enables me personally to get involved in something I really enjoy. Introducing youngsters to the game as well as all the life skills golf requires - honesty, respect, cooperation, perseverance, concentration and self-motivation - can help them develop and is so rewarding it makes all the effort worthwhile.
Share your golf story on social media this week to celebrate Women and Girls Golf Week using #WhyIGolf.