In her second blog for Women & Golf, PGA Captain Sarah Bennett gives us an insight into what the first six months have involved and how she is embracing every part of this prestigious role.
From the moment I received the call informing me of my appointment as PGA Captain-Elect for 2022 I set out to fulfil a few key objectives.
To be honest, PGA Captain was a role which had never crossed my mind. Furthermore, I was certainly unaware of the requirements. But for those who know me would have guessed I wanted to be as proactive as possible.
I am currently six months into my year and don't want it to end! The role really is the pinnacle of my professional career which I will be embracing until the final day, continuously assisting with the momentum created by our industry for our sport.
Sarah Bennett Golf WPGA Order of Merit
One of my key goals was the donation of the Sarah Bennett Golf WPGA Order of Merit trophy (pictured above) for the leading member of the OCEANTEE WPGA series. I will be presenting the silver plate in conjunction with the Vivien Sunders Foursomes which will be our concluding tournament in October.
One of my tournament goals was the introduction of the Mixed Foursomes Event with a Stableford scoring format. I was keen to present an open opportunity for a relaxed day out allowing our members to meet fellow professionals and reduce pressure on the individual created by the Strokeplay format.
The day was hugely successful and, as you have guessed, we have plans to further progress this into a flagship event on our schedule.
The Graduation ceremony held at in The Great Hall at the University of Birmingham was a very special day, which enabled me to meet and communicate with our new intake of Professionals. Their dedication and motivation throughout their new career will help drive the Association forward.
Thanksgiving service for Peter Alliss
One of my most challenging but greatest honours was attending the 150th Open at St Andrews where I led the Thanksgiving tribute to Peter Alliss the Voice of Golf on behalf of the Association to a full auditorium of invited guests. It was a truly unforgettable moment in my life which can never be replicated and one which I ensured I embraced every second.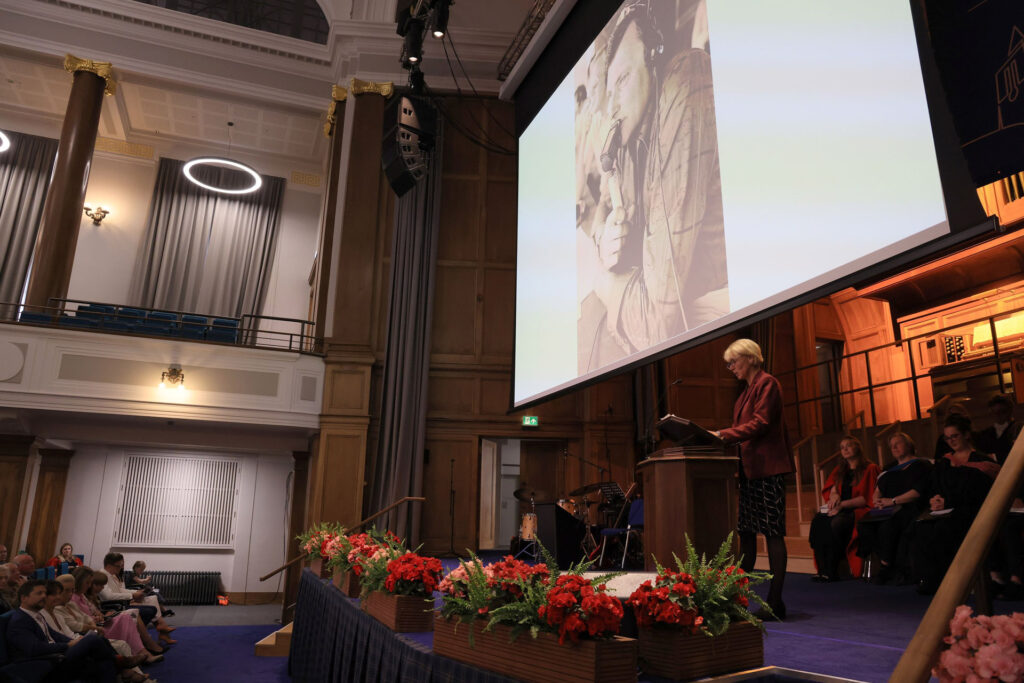 The attendance at our major national events and presentation of the trophies, communicating with our sponsors, officials and the club members and volunteers at the respective venues has been very positive and instrumental in the ongoing success of the championships.
The support from the fields has been humbling and I've really enjoyed my first tee banter with every player and group in the final tournament round; an added benefit to watch some quality and exciting golf.
Staysure PGA Seniors Championship
The presentation of the Staysure PGA Seniors Championship trophy to an incredibly popular winner was humbling as I am fully aware of the struggles of Tour life, but the commitment and dedication shown by Adilson Da Silva certainly prevailed.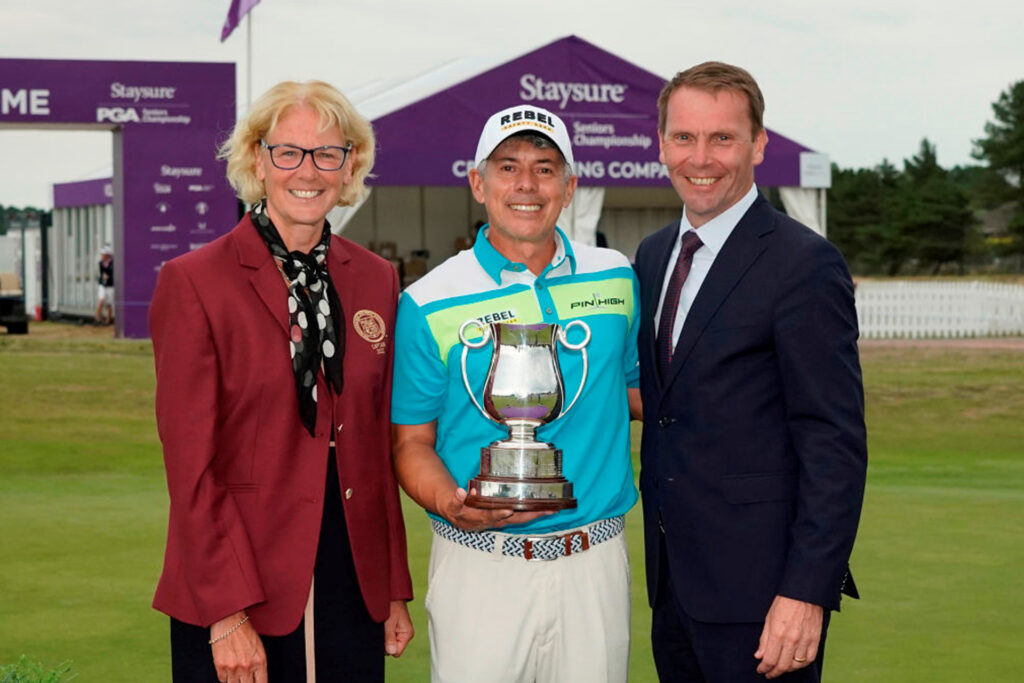 Exciting and busy times ahead for the rest of the year
I have many more exciting events in the coming months to enjoy, not least the PGA BMW Championships at Wentworth where there's always a terrific family atmosphere. I will also one of DJ Russell's assistants at the PGA Cup at Foxhills where a close encounter with our USA counterparts is guaranteed.
The enormous privilege of captaining our five-strong Women's PGA Cup team is fast approaching and it will be a monumental experience for everyone involved.
My role also involves European travel in addition to our SkyCaddie Pro-Captain Challenge finals in Italy and the St James's Place National Pro-Am in Turkey towards the end of the year.
One of the final functions of the year is the PGA lunch at the Grosvenor House in London which brings many of the PGA Members, partners and friends together. The afternoon is also about raising funds for the PGA Benevolent Fund to support Members who have experienced life-changing circumstances.
My voluntary post is coupled with my full-time coaching role at Three Rivers Golf Club in Essex, in addition to my UK and European Golfing Girl Coaching trips which I first initiated 12 years ago.
So far, my year has been laden with unforgettable exciting instances with tremendous backing from the golfing community that I have grown up with over the past 35 years as a professional and I aim to continue my support for it for many years to come.
My closest friend Beverly Lewis and PGA Captain 2005/2007 sadly passed away in 2019 but her resolve has given me the strength to represent the Association to the very best of my ability.
To follow in the footsteps of my former coach, mentor and best friend is very humbling
I would like my tenure to be remembered as "Sarah Bennett PGA Captain" not Lady or Madam Captain but Captain Sarah.
Follow Sarah's career and her time as Captain of The PGA via her social media channels - Facebook, Twitter and Instagram or her website here.
Read Sarah Bennett's first column - My golfing life: Sarah Bennett PGA Captain here.