Editor Emma Ballard and four friends sign up to iGolf. Follow their journey towards achieving official Handicap Indexes.
Now that my confession about not having a handicap is out there for all to see, it's time to stop talking and actually input some rounds.
I was really worried about revealing that I didn't have a handicap. It may sound a little silly but to me a handicap almost acts as a ranking or status as a golfer. On a sliding scale from newbie 54 to pro level (0 or lower), with no Handicap Index at all where do you sit? Especially when you're the Editor of a major women's golf website.
We can get a little wrapped up in handicaps, but over the years I have played with a wide range of golfing abilities. Once I played with a guy off four, and immediately I was intimidated. Silly really, as it was just a friendly game. He was also having an off day so in the end our scores were not that far apart. Equally, I have seen some of the best golf played by someone playing off 36. I have to remind myself that a handicap is just a marker.
That is really why my friends and I finally took the step to get an official handicap. We need that marker to assess how we're playing. Maybe in the long run it will lead us into competitions, but for the time being it's a competition against ourselves.
Signing up to iGolf
The sign-up process to iGolf is extremely simple. We went to the iGolf website clicked 'Join Now', and entered all the relevant contact and payment details. It is £40 for a year's subscription to iGolf. It took less than two minutes to join.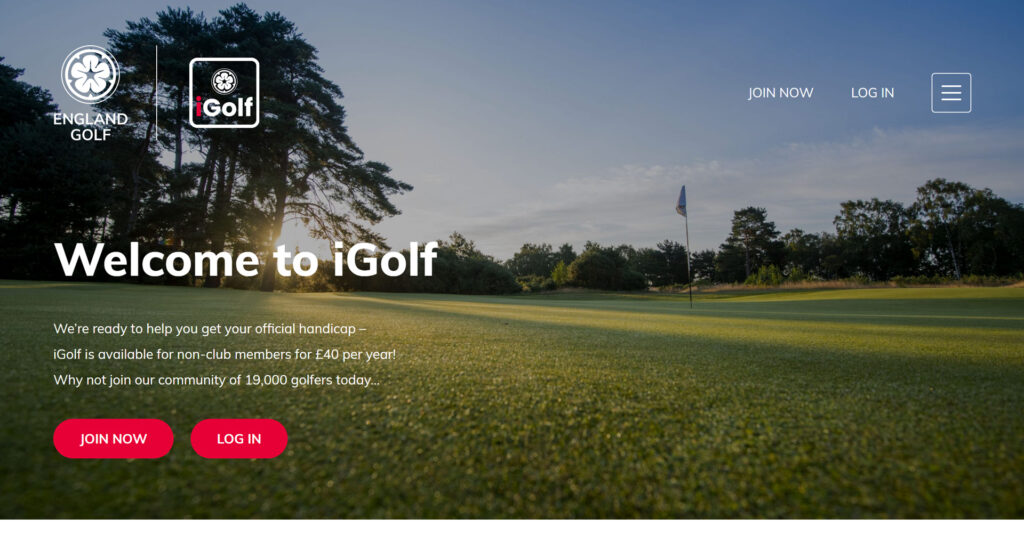 The next stage was to download the My EG app, again a simple process from your relevant Apple or Google Play Store. Once downloaded, you have to sign into the app. When you sign up to iGolf, you will receive a welcome email almost instantly from England Golf which contains your membership number. Enter both your membership number and password and you're in!
I must confess that we all did this whilst standing in the Bromsgrove Golf Centre car park about fifteen minutes before the first nine holes we were going to submit. A little time pressured, but it really was an easy and quick process.
However, if you are thinking of using iGolf, I would recommend taking a little more time to familiarise yourself with the app, so that you can head to the first tee with a better understanding of how it works.
Adding friends
Because we would be playing with each other on a regular basis, we added each other as friends. This can be done by tapping on the Friends button in the app. You then simply start typing the person's name. In our case, even though we had only signed up moments before, everyone was on the system.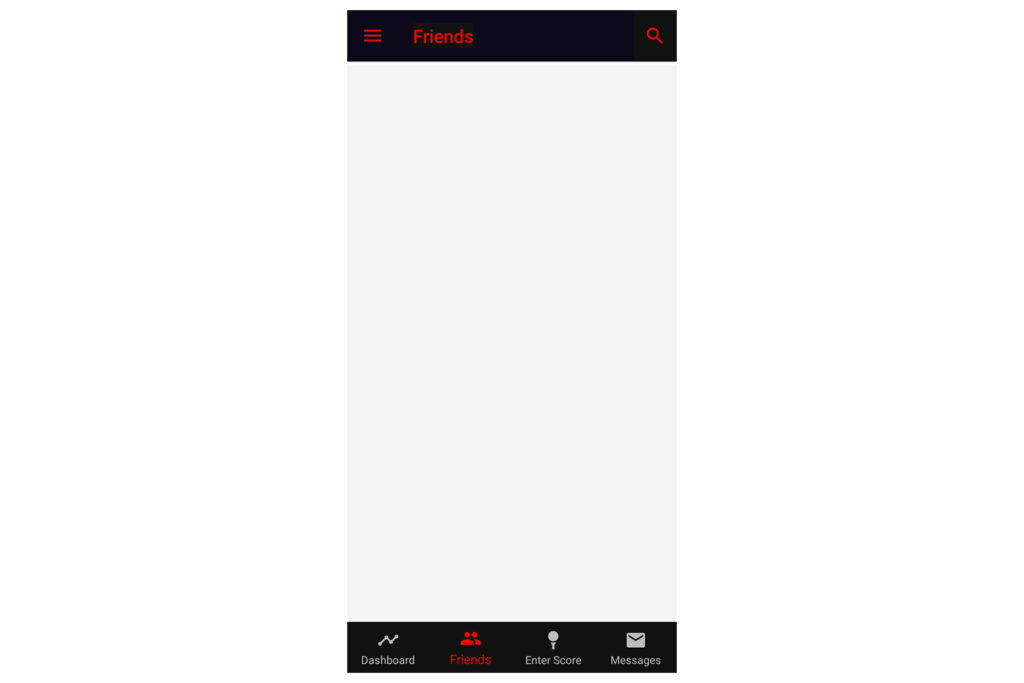 It's important to note that all rounds must be played with a marker/fellow player with a membership number (a member of an affiliated Golf Club to England Golf who is registered on the My EG app or another registered iGolf subscriber). This person must be selected as a playing partner at the beginning of the round.
We were obviously all iGolf subscribers, but you can search for club members who are affiliated to England Golf too. This is useful for those who may be playing as a member's guest or for those playing with a family or friends who already have an official handicap.
Before the round
We're now about five minutes before our tee time and it was time to set up the scorecard. Yet again, another simple process:
Tap on 'Enter Score'
Tap 'Create' at the top of the screen
Select your course by starting to type the name in
Select marker – whether it's 9 or 18 holes and which tee you will be playing off
Tap 'Save' and it creates your scorecard
Add your playing partners (they will need to be your friend on the app)
Tap 'Start Round'
During the round
Enter your gross scores on every hole for yourself and your playing partners as you play
At the end of the round confirm your scores
Sign as the marker and select a playing partner to verify the score
Playing partner receives a message in the app to approve the score
Apart from input needed during the round, we all got ourselves ready to play our first nine -holes towards obtaining our official handicaps in less than 15 minutes.
So far, so good. If recommendations come from just ease of use to set up alone then iGolf would definitely get 10/10.
Now things start to get serious, as we finally take the plunge and start submitting scores.
Next week we'll see how the first nine holes went, with more information about keeping score during a round with iGolf, as well as feedback from the rest of the group.