EDGA, the international body for disability golf, shares the story of Manon Eggermont who suffers from a rare auto-immune condition
Manon Eggermont is the Director of Tournaments for EDGA. When overseeing a championship, Manon always has a smile and encouragement for the competitors, and understands their occasional frustrations on tournament day, handing in their scorecards after just failing to beat their goal of a sub-70, sub-80, or 90.
On her own scorecard Manon is highly focused on breaking 70, but going in an upward direction. In fact, Manon is determined to break 80 years of age, with recent birdies on her card being the once seemingly impossible arrival of her two young sons, Sébastien, in 2015, and Maxime in 2017.
Auto-immune diagnosis
Manon had first been diagnosed with a rare auto-immune condition, around HLA-B27, when aged 23. It can be distressing to live with. Complex, based around ankylosing spondylitis (AS), it can include arthritis and painful swelling in the spine, knees, other joints and the rest of the body. It can come and go as well, creating hope and frustration at every turn.
"So, if I do too much, I get sick, and can get really sick. I have needed chemotherapy to get over it – to get better – or strong medication, and it makes me lose force in my hands, in my feet," says Manon.
"How do I manage that? I think it's about a really good routine, good food, and resting a lot. Over the years, I have started to really rely on knowing what my body can and cannot do.
"But the moment you start to accept that, that's really a gift. If you understand that you have an auto-immune disease, you can enjoy life so much. Maybe we even enjoy the days when we can be more intensive, because we know we can't have that every day."
Manon is part of a golfing family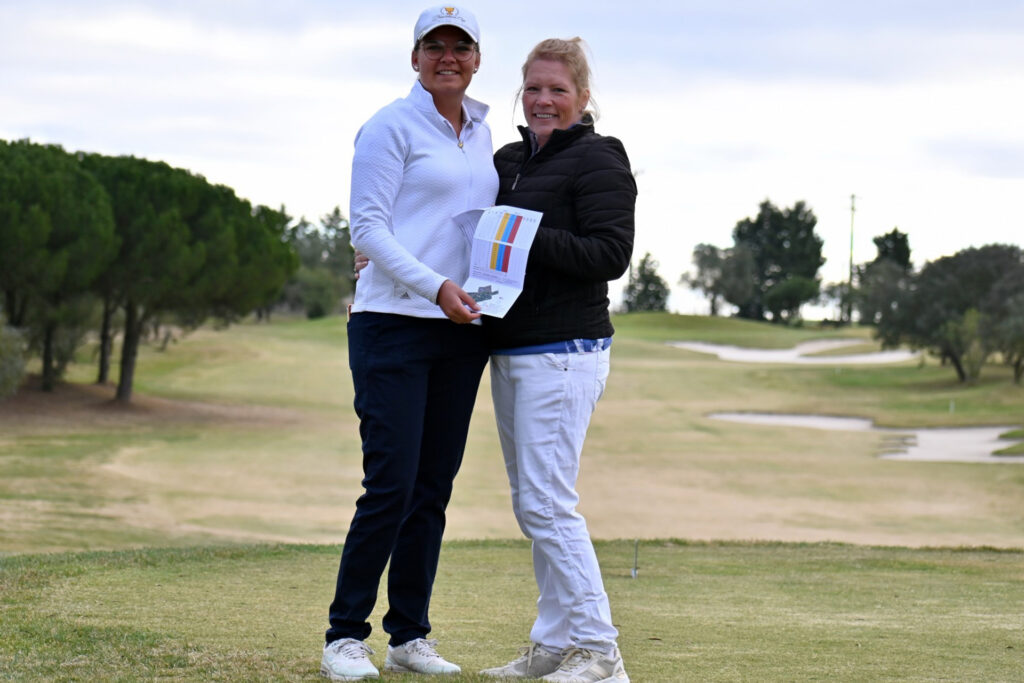 Manon grew up in the Netherlands near Rotterdam in a loving family.
"Golf runs in my family. My sister Sandra is a golf professional. My parents have played golf as long as I can remember. My favourite sport was tennis. But when I got sick, I couldn't play tennis anymore. I didn't have the force in my hands to reach and hit the balls. So, I started to enjoy golf."
Manon had been told when first diagnosed that she wouldn't be able to have children, and she threw herself into her studies, getting her degree and becoming proficient in Dutch, English, German and French, and starting to work for a bank.
The many hours she put in were exhausting and in 2012 her doctor told the then 40-year-old Manon to be prepared that she might not live past the age of 60. It was certainly a shock, but Manon had other ideas.
"From the first moment, I thought, 'Okay, you can say it's going to be 60, but I will show you: 70 will be a good age – for me, at least [Manon laughs here]. And I never looked back, I just thought of the opportunities. We were just so into life."
A shift of focus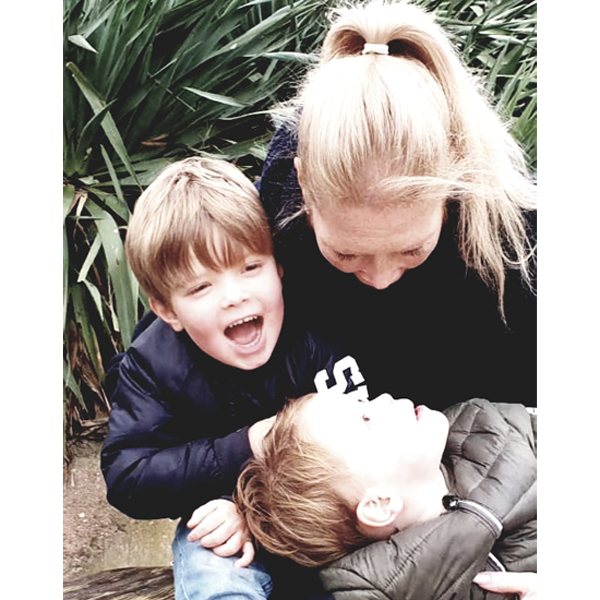 The shining piece of brightness at that time: she was pregnant with her soon to be born son Sébastien, and thus the doctor's warning focused her mind. Supported by husband Frederic, she stopped taking medication, changed her diet, and sought to have fun and more of an outdoors life.
It took a while to work well but this new philosophy, fused with the joy of bringing up now two boys (when second son Maxime came along), are all part of a recipe that has transformed Manon's life, making her feel better, fitter and stronger. Her recipe has been completed by sprinkling in what she describes as "the best job ever"; her work for EDGA.
She says: "In EDGA we are always really seeing 'Golfers First'. That's what we always say to everybody new: 'First see the people, and then see the disability'."
Manon has been a volunteer for the not-for-profit organisation for more than a decade and now sits on EDGA's Board of Directors in her tournament role, which began in 2018.
The R&A Women in Golf Leadership Development programme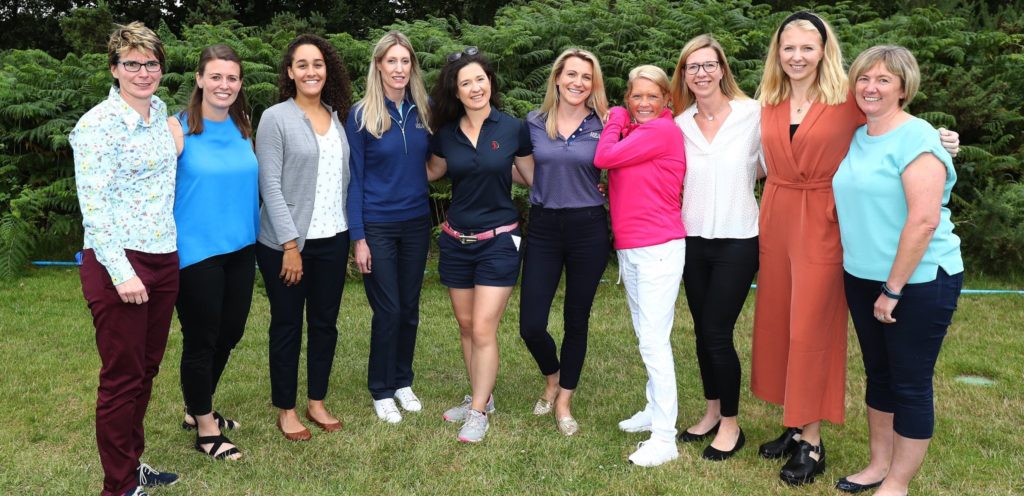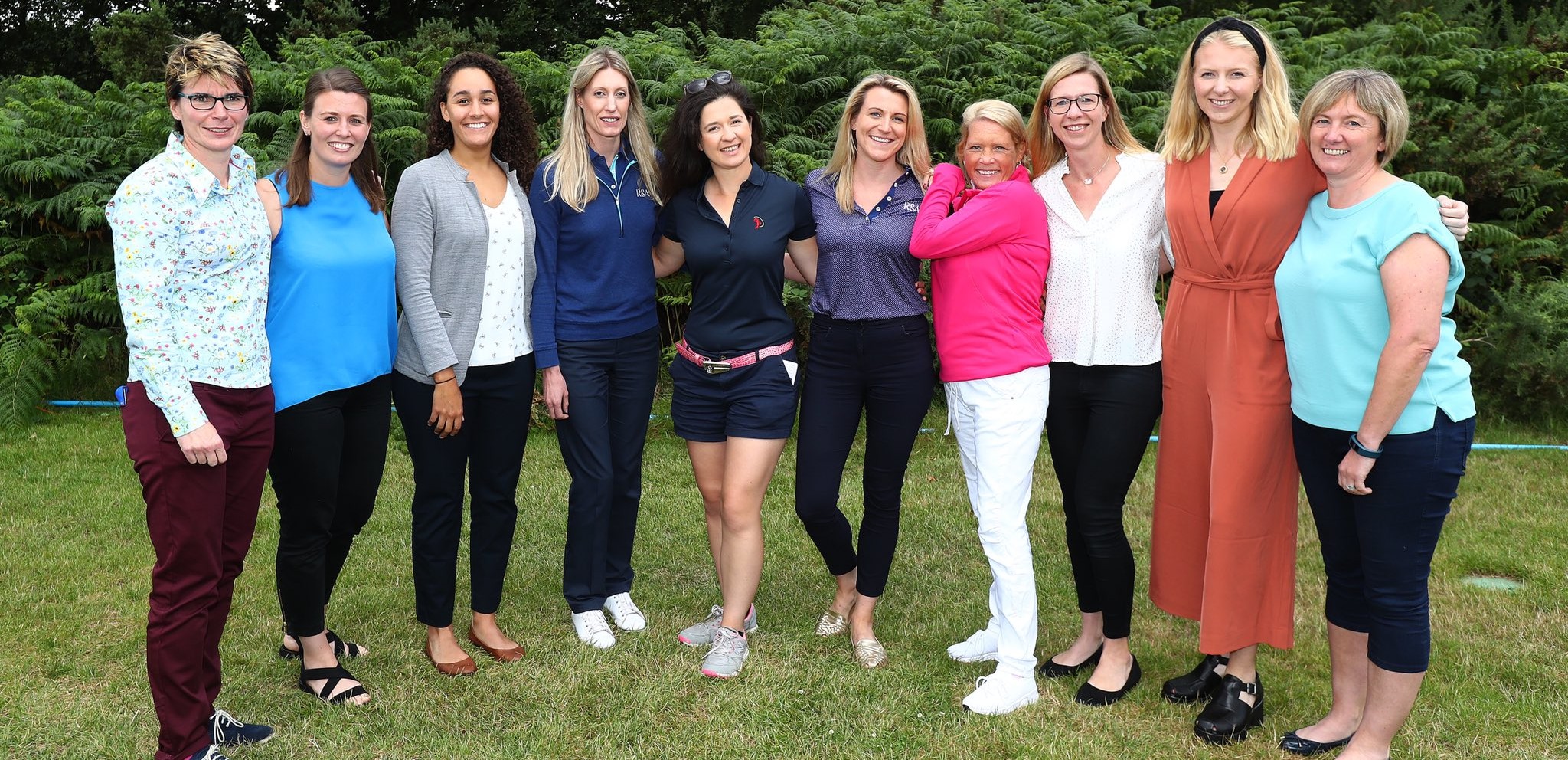 Around this time, EDGA put her forward for, and she was accepted on, The R&A Women in Golf Leadership Programme. Here, she was thrilled to be part of a group of dynamic women in a great learning experience, and today she is registered as an R&A Women in Golf Leadership Coach.
"From the first sessions, they said, 'If you don't know yourself, you can't be a good leader.' And I didn't know myself. I think somewhere down the line, I lost 'me'. And it gave me so much confidence that I'm on the right track now. So, it makes it easier, it makes life so much more of a joy, and it makes me do my job better."
Manon stressed in our interview that she didn't want her life to be seen as a struggle, but more about how positive thinking can help you succeed throughout your life.
Her biggest joy today is supporting Sébastien and Maxime as they play tennis and football. After our chat, in an email she added: "I am enjoying life so much, I am such a proud mother and the combination with EDGA makes my life absolutely perfect."
You can read more about Manon and more inspiring stories from the EDGA players at www.edgagolf.com.
More inspiring stories from EDGA, read about MS golfer Aimi Bullock - full article.