This Dementia Action Week, Gemma Dryburgh, LPGA Professional and Alzheimer's Society ambassador, tells us about her Grandma and the impact dementia has had on all the family
Behind every professional athlete is an army of people – the steady hands on our shoulders pushing us forwards to help us lift trophies, represent our countries, and achieve the wildest of dreams.
Yes, there are the coaches, agents and teammates, but there's also family. The supporters who were there at the very start, who helped me take my career from a mere seed and were there to watch it grow.
My biggest cheerleader was my Grandma Margaret, who even followed us as we left our hometown in Scotland to Buckinghamshire when I was nine. Along with my Grandpa, we proved to be a formidable trio. I fondly remember watching the clock before I could pack my overnight bag and head to their house, where they'd teach me how to cook, take me to the park where we would spend hours playing. And I'll never forget opening the kitchen cupboards, full to the brim with snacks and treats that I'd feast on throughout the day – I never wanted to leave!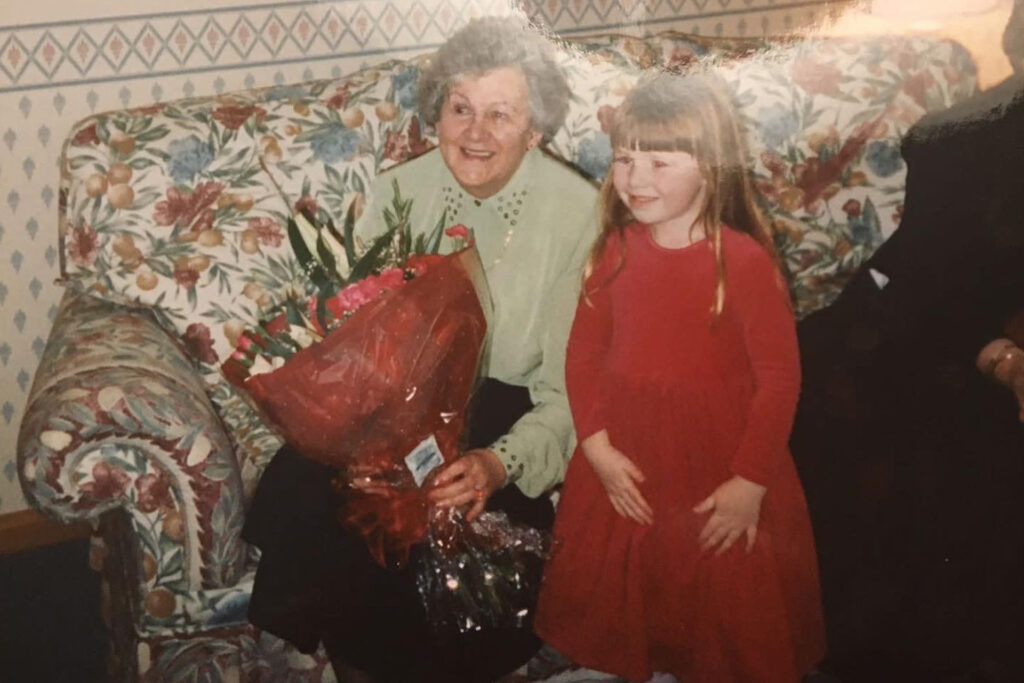 Making golf my focus as I got older meant a lot of travelling – moving to America for college and competing in Australia, but I'd always make sure to visit Grandma in between competitions. Nothing beats the familial comfort of Grandma's.
Early signs of dementia
A few years ago, we noticed something had changed with Grandma. She started forgetting things more often, found it difficult to string sentences together and would obsess over certain things that she wouldn't have given a second thought about in the past. My Grandpa sadly passed away in the Summer of 2019, and before he died, he told my mum that he was worried about her.
We encouraged Grandma to see her GP, but she would downplay what was going on, putting on a brave face to make things look better than they actually were. But in February 2020, she was finally given a diagnosis. It was a defining moment I'll never forget. Grandma had dementia.
Whilst the news hit us quite hard, Grandma's diagnosis also brought a strange sense of relief, as we finally had an answer to the huge question mark looming over our heads and were able to get Grandma the support and care she needed.
Alzheimer's Society
That's where Alzheimer's Society comes in – without them, the path so many families like mine go down is a lot harder.
Last year Grandma moved into a lovely care home near us. It was really tough trying to talk through a window and not being able to visit as frequently during the pandemic. Every time we visit, she has a big beaming smile on her face and it's so wonderful to be able to sit and chat with her and tell her about my news, from golf to general life. Of course, it's always sad to leave, but it's reassuring to know that she's in great care.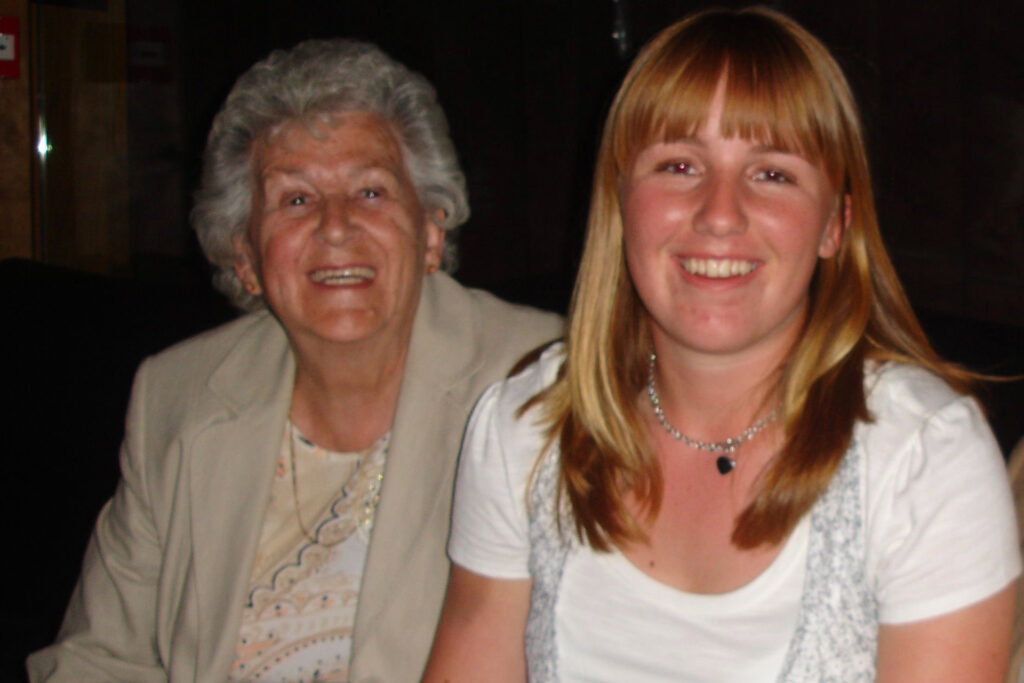 I know I'm not alone with my story. With one million people set to live with dementia by 2025, almost all of us know someone affected by the condition. A shocking statistic, but it's a reality.
Dementia Action Week
That's why it's so important for me to be teaming up with Alzheimer's Society this Dementia Action Week (16-22 May). Right now, there are thousands of people who are in the dark about their diagnosis - they may not know what signs to spot, are in denial or just too afraid to visit their GP.
I know all too well how scary a diagnosis can be for the whole family, but getting those dreaded words really are the first step to unlocking the door to treatment, care and support, including the fantastic services provided by Alzheimer's Society. I'd encourage anyone who is worried about their memory, or the memory of a loved one to visit the charity's website.
There's no doubt that this year will be a pivotal milestone in my career, but as I look ahead to the upcoming tour, I know who I'll be thinking about as I make my way across the course. I'll be thinking about my hero – my Grandma.
This Dementia Action Week (16-22 May), Alzheimer's Society is helping people take their first step towards a dementia diagnosis. If you're worried about your memory, or that of a loved one, visit www.alzheimers.org.uk/memoryloss 
Gemma has also been fundraising for Alzheimer's Society and pledge to donate £20 for every birdie she made at last week's LPGA Founders Cup - she made 14 birdies. For anyone interested in donating to Gemma's cause please visit her JustGiving page here.