Minjee Lee claimed her ninth LPGA Tour title at the Kroger Queen City Championship after a two-hole play-off against Charley Hull
With a final round 71, Minjee Lee has secured her ninth LPGA Tour victory at the 2023 Kroger Queen City Championship, fending off Englishwoman Charley Hull in a two-hole play-off.
Lee came into the day two shots ahead of opponents Hull and second-round leader Peiyun Chien, making it the eighth time in her career she has entered into the final round with the lead and sixth time she has won doing so.
Lee got things rolling on the par-5 2nd hole, before securing a stretch of pars on the next five. Back-to-back birdies on holes seven and eight extended Lee's lead as she made the turn at three-under par. Brief trouble came into play for Lee after a failed attempt to hit the par-5 12th green in two shots turned into a double bogey that put her at -16. Hull, still three strokes behind Lee at that point, birdied 14, 15 and 16 to tie the lead with two to play.
The Aussie recorded pars on each of her last six holes to wrap up a one-under round, with a clutch ten-foot par putt on the 18th hole that sent Lee and Hull into a play-off after the Englishwoman also pared her last two.
Play-off between Lee and Hull
The duo would play that 18th hole twice more. With a near birdie from off the green by Hull, both players made a par on the first hole before heading back to the tee. Thanks to a close second shot on the second play-off hole, Lee knocked in her three-foot birdie putt to claim victory at Kenwood Country Club.
"I just hit pitching wedge and hit it three quarter and it was really - you can't really predict how far it's going to run so it was just a guesstimate. I just was like, oh, it's probably going to run this much, so I just need to put it on a good line and it'll probably just roll up there," said the two-time major champion.  "I was just really trusting that it was going to come out the way I thought it was going to come out and that it was going to roll all the way to the pin."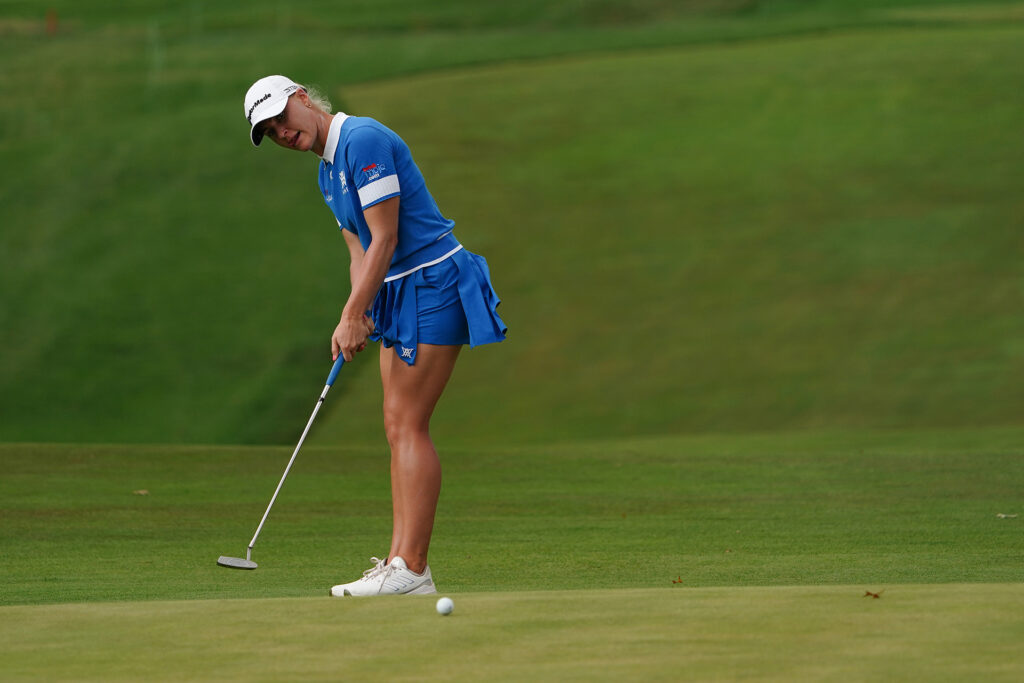 With the runner-up finish, Hull now has five top-10 finishes of the 2023 LPGA Tour season and four runner-up results, two in major championship at the U.S. Women's Open and AIG Women's Open. With her strong momentum in the later half of this season, the two-time LPGA Tour champion looks to spend time at home before gearing up to participate on the European Solheim Cup team.
"I'm looking forward to Solheim. I'm looking forward to doing some work next week with my coach and just getting into it again and closing out the season. But I am, yeah, I'm looking forward to working hard this winter, and Solheim I'm looking forward to," said Hull. "Suzann is going to be a great captain. She's one of my favourite players ever to play the game, so it's pretty cool. Wish she was on the team."
Watch final round highlights of the Kroger Queen City Championship
Ruoning Yin to become World Number one
Rolex Rankings World No. 2 Ruoning Yin finished third for the third event in a row and for the fourth time in her last five starts on the LPGA Tour. She finished tied third at last week's Portland Classic, solo third the week before at the CPKC Women's Open and had another tied third result two weeks before that at the FREED GROUP Women's Scottish Open presented by Trust Golf.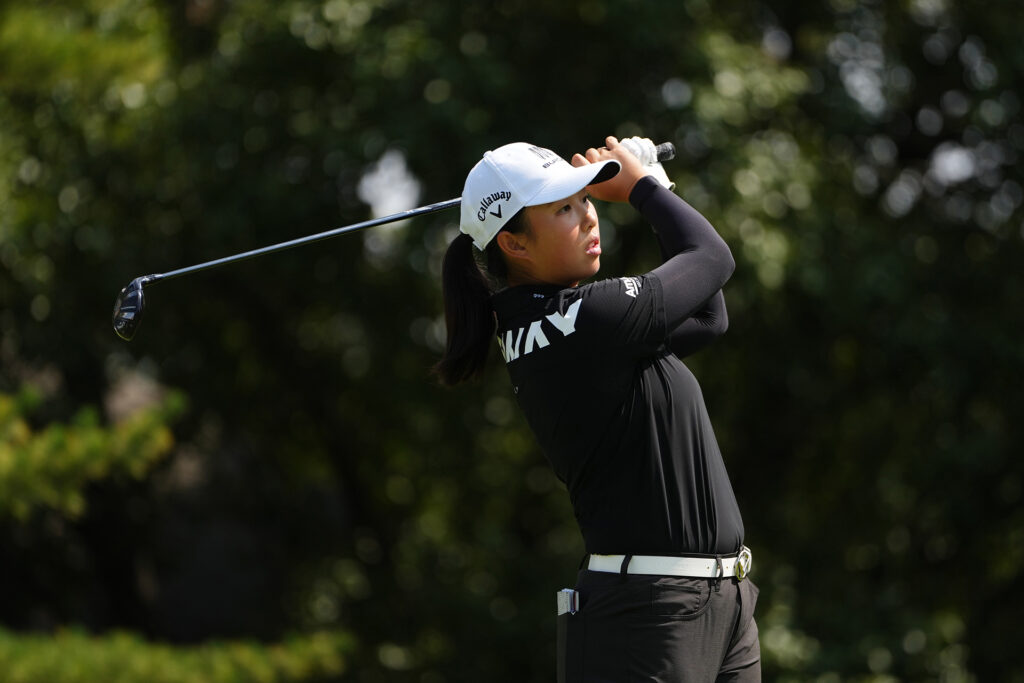 Yin, who became both a Rolex First Time Winner and first-time major champion this season, is now projected to move to No. 1 in the world for the first time in her young career. She becomes the fifth different player this season to earn the position and the second golfer from the People's Republic of China to hold the title, joining 10-time LPGA Tour winner ShanShan Feng.
"It means a lot. For me it's like dream come true," said Yin, the 2023 KPMG Women's PGA champion. "I think I didn't get a lot of chance to chat with Shanshan, but I'm looking forward to back to China and play the Asian Game and spend more time with her consider she's the head coach on our National Team."
Last year's inaugural champion Ally Ewing wrapped up a busy week at the Kroger Queen City Championship with a final round 66, shooting herself into a solo fourth place finish from T15.
Six additional players finished in a tie for 5th place, many of whom also climbed the leaderboard on Sunday like four-time Solheim Cup participant Mel Reid, two-time LPGA champion Mi Hyang Lee and 12-time LPGA champion Ariya Jutanugarn.
The other three players sitting at 11-under include 2021 U.S. Women's Open champion Yuka Saso, 2022 LPGA Tour rookie Morgane Metraux and Chinese Taipei player Chien.
The LPGA now takes a break as excitement builds for the Solheim Cup next week at Finca Cortesin in Spain.