The prize fund for the AIG Women's Open has increased to $9 million and AIG commits to being title sponsor until 2030
AIG has reaffirmed its commitment to women's golf by extending its partnership with The R&A as title sponsor of the AIG Women's Open through 2030.
Since 2019, The R&A and AIG have focused on elevating women's golf, and the AIG Women's Open in particular, by showcasing the elite athletes who compete in this renowned major championship on a global stage. The partnership between The R&A and AIG has also put a spotlight on showing leadership in supporting the women athletes financially and through the selection of world-class golf courses as host venues.
A prize fund increase of 23 per cent
The total prize fund for the AIG Women's Open has increased significantly since AIG became the title sponsor in 2019. At this year's Championship, which will be played from 10-13 August 2023 at Walton Heath, the total prize fund will be US$9 million, a 23% increase on 2022. The 2023 champion will earn $1.35 million.
Martin Slumbers, CEO of The R&A said:
"In AIG and Peter Zaffino, we have found an ally of women's golf which has formed the basis of our strong partnership and I am delighted to see that continue.
"We have a clear vision for the AIG Women's Open; we want to see the best women golfers compete on the best golf courses in front of large crowds and show us how good they are.
"When I look around at the 2023 AIG Women's Open and what we have achieved in five years, I am incredibly proud; but even more so, I am inspired by what we can still do. The future of women's golf is bright and it is up to us, with the support of the wider industry, to take bold steps, in a way that is financially sustainable, to ensure our aspirations become reality."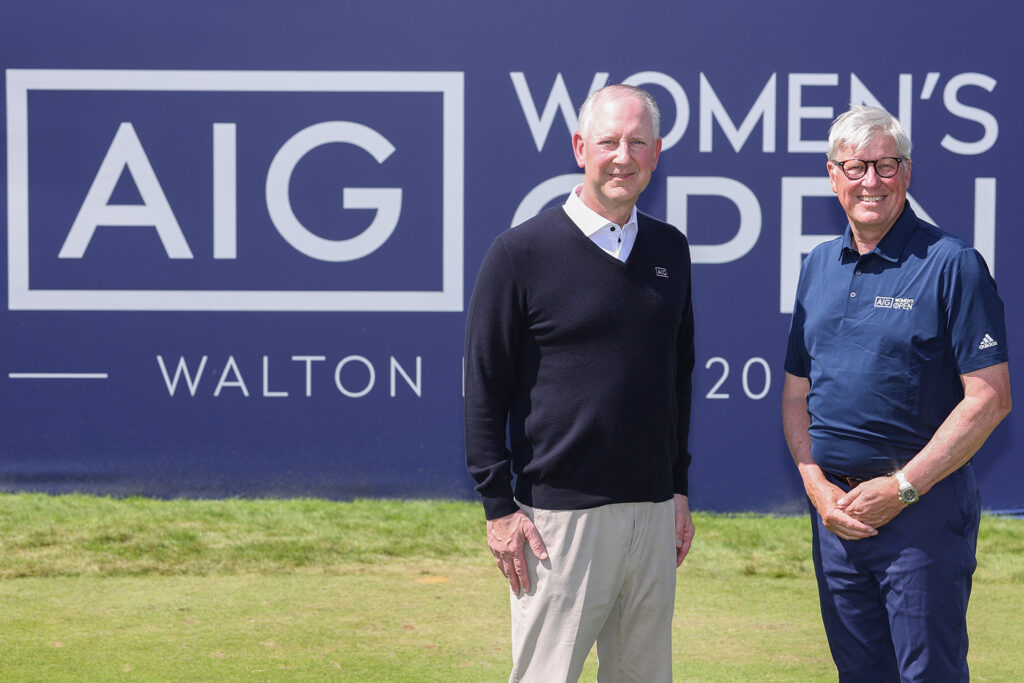 Peter Zaffino, Chairman & CEO of AIG said:
"We are proud to be the title sponsor of the AIG Women's Open. This long-term extension reinforces our commitment to continue providing leadership on gender equity and gender pay equity and reinforces our tremendous partnership with and respect for The R&A.
"The R&A shares our values and particularly our allyship and dedication to having a meaningful impact on women in golf, business and society more broadly. We became the title sponsor in 2019 with an overall objective of demonstrating leadership in profiling the elite athletes who compete in the AIG Women's Open on a global stage and ensuring that the Championship was elevated and recognised for the progress that has been made in both the prize money and the selection of venues for these exceptionally talented women."
AIG Women's Open returns to Royal Lytham & St Annes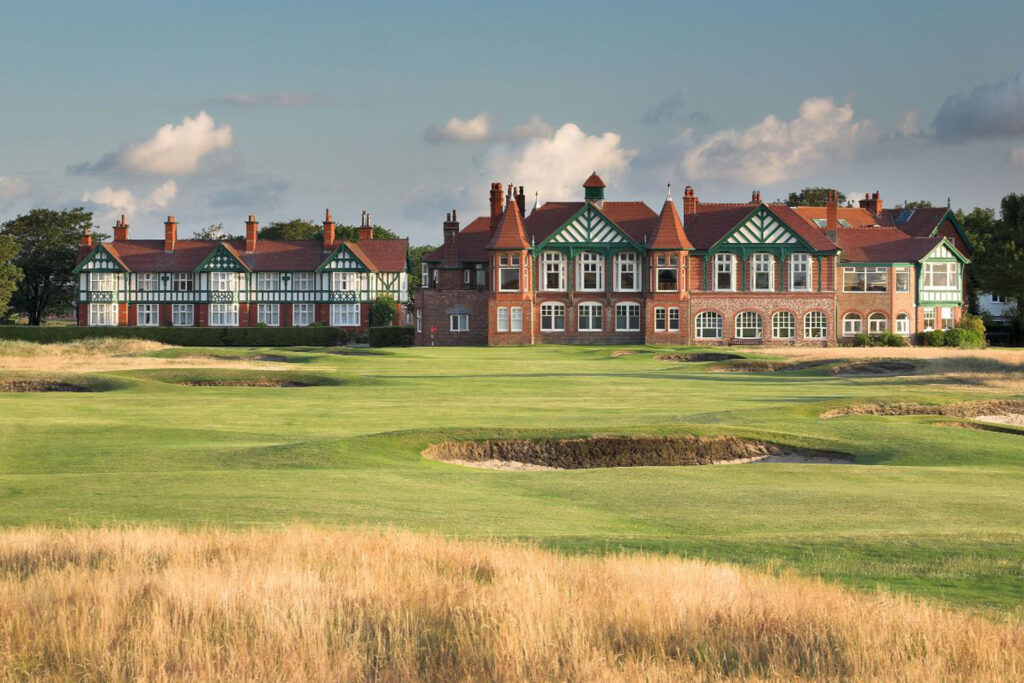 It was also announced today that the AIG Women's Open will be played at Royal Lytham & St Annes in 2026, continuing the plan to take the Championship to world-class venues.
2026 will be the sixth time that Royal Lytham has hosted the Championship with some of the biggest names in women's golf having won their titles across the famed layout, including Georgia Hall (2018), Catriona Matthew (2009), Annika Sorenstam (2003) and Sherri Steinhauer, whose 2006 win was the last of her three titles.
Royal Lytham has also hosted The Open on 11 occasions, the first being in 1926 when Bobby Jones won as an amateur.
Slumbers added:
"Royal Lytham and St Annes has a long and proud history of hosting the biggest golf championships in the world and we are delighted to be taking the AIG Women's Open there in 2026.
"It is one of the finest links courses in the United Kingdom and has produced many memorable champions, including Georgia Hall's 2018 victory to the rapturous applause of a home crowd.
"We look forward to making more memories at Royal Lytham and adding to the history of the AIG Women's Open on this world-class links."
The Captain of Royal Lytham and St Annes, Dr Mike Wilson, and the Lady Captain, Mrs Michele Hall, said:
"We are delighted that this prestigious and exciting Championship is again returning to our historic links. The remarkable win by Georgia Hall in 2018 is still fresh in our minds and we look forward to hosting another outstanding Championship in 2026."
Zaffino added:
"We are excited for this week's Championship at Walton Heath and wish the athletes the best of luck on this storied course. The women's game of golf has never been in better shape, with the commitment from The R&A, the venues who support this iconic Championship, the sponsors who are investing in the future of the women's game and the fans who will be treated to exciting competition this week and for years to come. On behalf of my colleagues across AIG, we wish all the women competing this year the best of luck."
The AIG Women's Open will take place from 10 -13 August 2023 at Walton Heath and will feature the world's best golfers including world number one Nelly Korda, world number two Jin Young Ko and world number three Lydia Ko as well as AIG ambassador and former champion Georgia Hall.
The AIG Women's Open will showcase women in sport, business and entertainment, with fans attending this year's Championship set to enjoy world-class golf, live music entertainment and a new festival fan village designed to generate a fun, vibrant and welcoming atmosphere.
For the very first time, live music will feature as part of a new, enhanced fan experience with global superstar Ellie Goulding performing a headline set on Saturday 12 August.
For information on the AIG Women's Open or to purchase tickets, please visit www.aigwomensopen.com