We got five minutes with Ladies European Tour player Lauren Taylor, where she reflects on her successful amateur career and the challenges faced whilst having no direct sponsors on tour
What were your highlights as an amateur when you were part of the England Golf elite programme?
My highlights were winning Girls and Ladies Home Internationals and being runner-up at the Europeans Championships. I've made life-long friends in the set up and have had a great support system and coaches whilst in the programme which has been key for my career.
As a professional, I often travel with my England Golf friends and share accommodation which makes life on tour much more enjoyable.
An exciting amateur career, which was highlighted by being the youngest ever winner of the British Ladies Amateur. Can you remember that feeling of winning and has that shaped your career going forward?
I remember it really well, it was at my favourite course, Royal Portrush, what an unbelievable layout. I was six-under-par and comfortably beat my opponent 6&5 with a classy chip in on our final hole. As of yet, nothing has compared!
The win in 2011 led to you being crowned BBC Young Sports Personality of the Year. How proud were you and what opportunities did it offer?
I was very proud and it was so unexpected. We met some super cool people that night, including Andy Murray and Wayne Rooney and it was really fun! The event put me out there in the golfing world and lead to the continued support from Woburn Golf Club that I still have today.
How have you found the transition to professional life since joining the Ladies European Tour?
It has been quite difficult, the first few years I had good status but the LET had a reduced amount of events and sponsors so the opportunities were limited.
I think I put too much pressure on myself to deliver the same results as I did as an amateur and was always trying to find something new that lead to bad golf and lack of enjoyment.
Over the last few years, I've had a great team around me to get me back into a place where I can enjoy my golf again and begin playing better, so hopefully, that leads to good things this year!
The standard on LET has got stronger over the years and there are some seriously good players out there so it's fun to try and compete against them.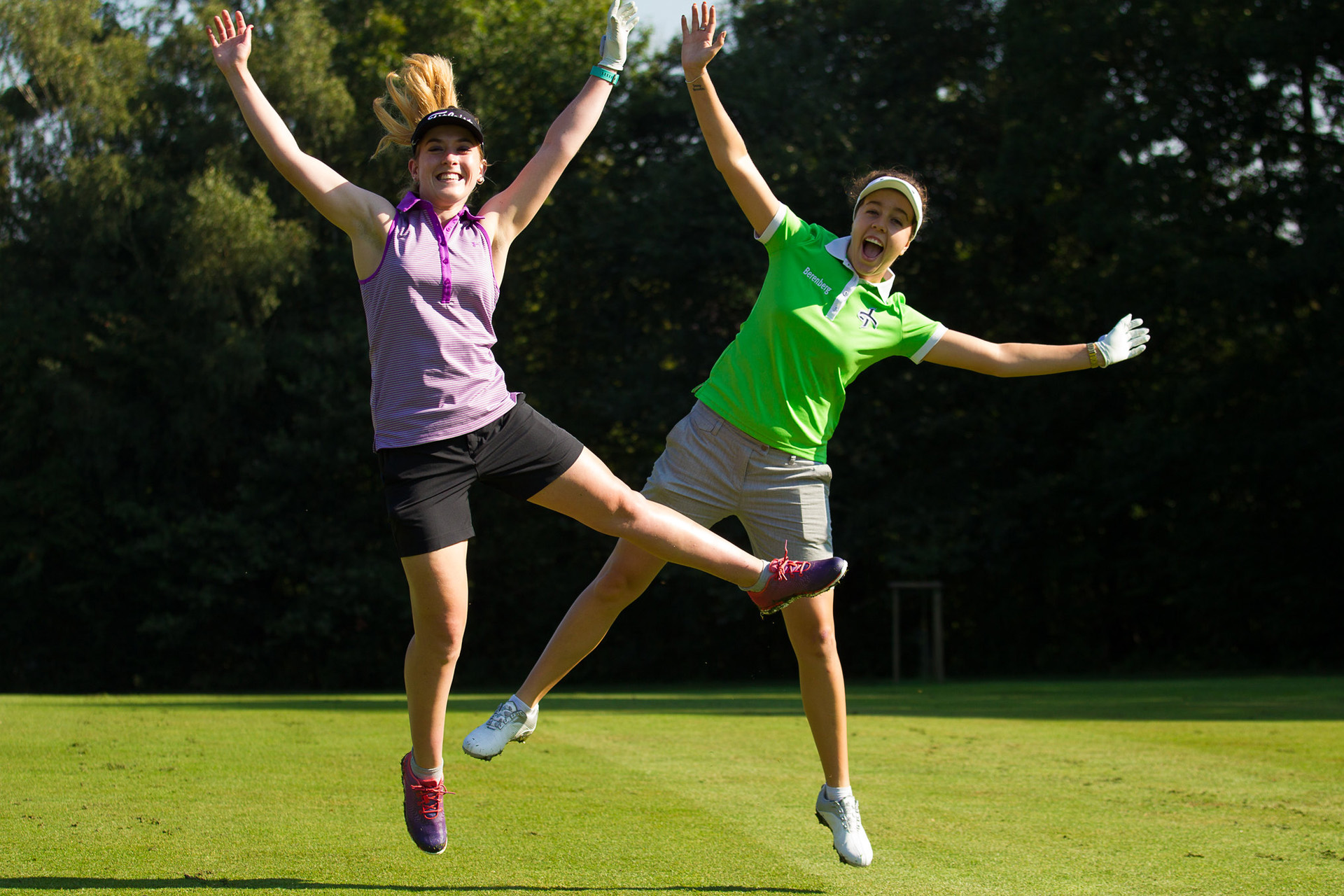 You currently do not have any direct sponsors, do you think having sponsors on board would help your performance?
I think having sponsors certainly would help. Nothing is guaranteed in terms of performance, but I think going into the week and not worrying about 'making money' to cover expenses can only help a player perform better.
How often do players think about their financial situation on tour? Can it take your schedule in a different direction and prevent competition?
It depends on what you have and where you are in your career. It's often discussed between friends at how expensive playing for a living is. A lot of people don't realise it's about £1,000 a week without a caddy.
I definitely think it allows you the freedom to play in what you want too and there are no limits on playing schedules. For example, I didn't go to Australia this year because it's too expensive, once the prize money is taxed. And with no sponsors, it's crazy expensive.
The LET is now a truly global tour once more, are there any locations and courses you are most looking forward to?
It's nice to see the tour going back around Europe, and all over the world. I'm looking forward to playing Centurion in England because it's going to be a home event! Playing in Northern Ireland for the ISPS will be fun too, as I like that part of the world.
You have had a stronger start to the year, making three out of four cuts, what are the ambitions for the remainder of the year?
To be honest, I am actually just happy to be out on tour again. The first five years of my career I was so results-driven and it never really helped. Now, I'm still trying to learn that the outcome isn't 'everything' and I can only control what I do on the golf course.
I think letting go of the outcomes has really helped me enjoy the game again, as at the end of the day, it is still only a game and I now actually have the love back for it.
In terms of my goals this year, I'd love to play in the AIG Women's Open. I've missed out in qualifying the last few years so I would like to play in that. And just keep building my way up on the LET, I'd love to have some top 10's and ultimately win on tour, but I can only do that if I enjoy myself first 😊
You can follow Lauren's progress on the Ladies European Tour this season by following her social media channels - Instagram @laurentaylor_golf and Twitter @lauren_taylor94