We talk to Georgina Blackman about her amateur career, turning pro and her first full year on the Ladies European Tour.
You spent four years in Kentucky studying for a business communications degree. During your time there you had multiple top-five finishes, how did playing in the States help your career?
I really enjoyed my time in America. It was great because golf was the priority, I went from being at home practising three times a week to going to America and playing/practising every day in warm weather.
The courses and facilities out there are so different to what we have in England so it was a great experience for me to learn and improve my golf. We also travelled all over the country playing in different tournaments so that really helped me get used to being on the move all the time which is something you have to get used to doing on tour.
On your return, you won the 2018 Women's English Amateur, can you remember the feeling of winning that prestigious title?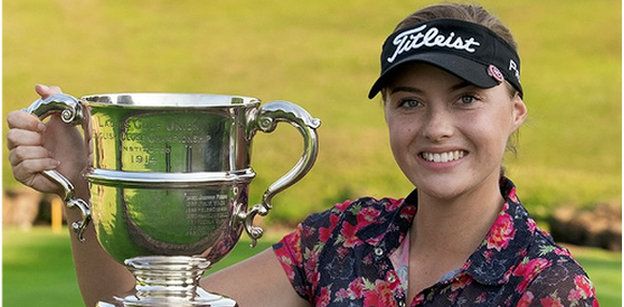 It was an amazing feeling and accomplishment winning the English Amateur and definitely something that keeps me pushing to try and win again in the future.
I actually didn't know I had won until I walked off the 18th and my mum told me! It was just so nice knowing that all the hard work I had put in had been worth it. Winning that tournament also proved to me that I was capable of playing at the best level and helped clarify my decision to turn pro.
You were part of England Golf's elite squad, how did they support your amateur journey and help build your confidence in becoming a pro?
I really enjoyed my time in the England Golf women's squad. I learnt a lot of things about golf in general as well as different drills, practice games and course management. Every session I was learning small bits of information that I still use now.
Being part of the England Golf team taught me a lot about the preparation that goes into elite golf and how to utilise my golf brain efficiently in competitions. Having all this inside knowledge definitely helped my confidence turning pro as I felt as though I was able to prepare for competitions better than I had before and I knew the work I was doing ahead of the events was just as good as the other girls I was competing against.
Growing up, did you receive support from your home club? Did being a member of a club help you to become a better player?
I am a member of two golf clubs, Brocket Hall and Chelmsford Golf Club. I have been a member at Chelmsford since I was 10-years-old and represented them at all levels for both the junior and ladies teams.
Being a member definitely helped me grow as a player as I was always either in competition or competing for my club. It was also a great way for me to grow as a person as you end up playing with all different types of people that you wouldn't speak to normally as a child/teenager.
I have also been a member at Brocket Hall since 2019. I am really lucky to have the opportunity to play and practice at two different clubs and I am really grateful for the support they have both given me.
As a junior what was the support like from other golf club members?
I have to say growing up the members of my club were really supportive. All the ladies were happy for me to play with them and I was fortunate that when I joined we had a very big junior section.
I have been lucky growing up that my golf club was inclusive of women and juniors as I know some clubs can be short-sighted and don't encourage junior golf in the same way. I really hope that as golf keeps progressing, golf clubs follow suit and we can steer away from the reputation that golf is a male-dominated sport.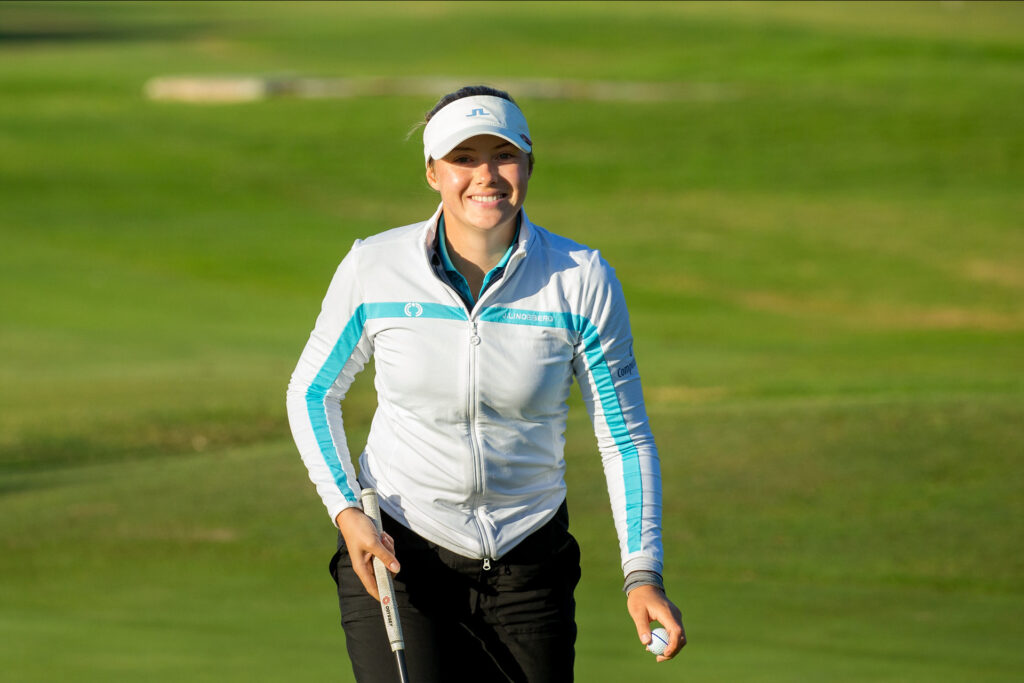 Once you turned pro and moved onto the LET Access, what were the biggest challenges you faced and differences you noticed compared to the amateur game?
It's funny because as an amateur you always wonder if your golf is good enough to turn pro and the reality I found is that the golf at top amateur level and pro level is the same. There really isn't much of a difference in the quality of golf but for me it's the mental side that is so different.
As an amateur I had obviously never played for money, if I missed a cut of course I was disappointed but there was no consequence I just carried on and went to the next tournament hoping for a better result.
Now playing golf is my living, missing a cut is the worst feeling ever. There's not many jobs where you have a bad couple of days at work and lose £1000 of your own money. That was the biggest thing I struggled with this year and putting unnecessary pressure on myself to make money when all I needed to do was go out there, have fun and just enjoy the experience.
This was your first year on the Ladies European Tour (LET), what was your favourite event or golf course you played?
We had a lot of good events this year and we played some really lovely courses but I would say my favourite event was the Aramco Team Series at Centurion in Hertfordshire. The course was amazing and because the event is played as a team, there is a really great atmosphere between all the players.
It was also the first tournament I had played with crowds (due to Covid we had been playing behind closed doors) so it was really nice to be able to have my friends and family come and support me as well as having the support from the home crowd.
You also headed to LET Q-School this year, where you finished 32nd. How does Q-School differ from a regular LET tournament?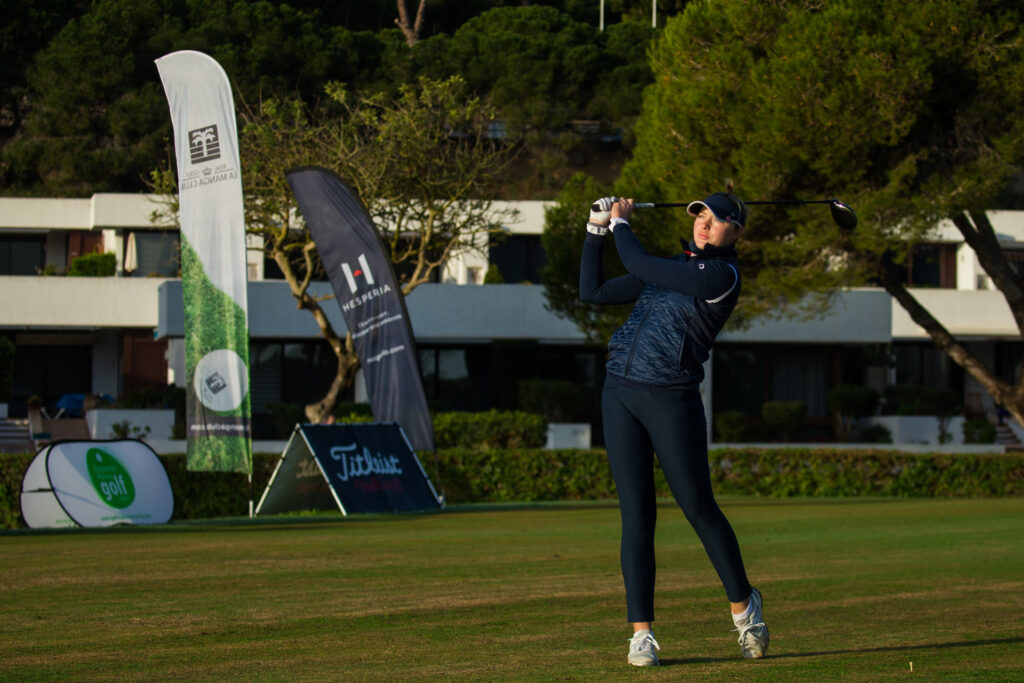 In the LET season you can miss a cut and it doesn't matter because you know you've always got the next week to try again. Q-School is a very different tournament because you go there knowing that your whole year depends on the outcome of that final week.
It's really about trying to stay in the moment, taking everything one shot at a time and trying not get ahead of yourself.
I have played Q-School twice now and it doesn't make it any easier, if anything it's harder going back the second time because you know what you have to lose.
I really struggled on tour this year and I was dreading going back to Q-School because of how mentally and physically draining it can be. Having said that if you do come out with a good result it can be very rewarding and also a massive confidence boost knowing you have played well in such a high-pressure tournament.
Looking forward, what are your career ambitions over the next few years?
My career ambitions for the next few years are definitely to become more consistent on tour and to start putting myself in contention to win.
You can follow Georgina on tour via her social media channels - Instagram and Twitter.