Bonus prizes, LPGA Q-series and LET Tour cards. The Race to Costa del Sol may already have been won but there is a lot to play for at the season finale
Atthaya Thitikul may have already secured the Race to Costa del Sol and the bonus pool prize but there is still a lot to play for those teeing it up at the Ladies European Tour (LET) season-ending Andalucía Costa del Sol Open de España.
In what is the 25th event of the year, the LET season finale sees 72 players descend on Los Naranjos Golf Club and compete for a prize fund of €600,000.
Race to Costa del Sol champion
The 2021 Race to Costa del Sol champion Thitikul will be crowned and presented with the prestigious trophy following the conclusion of this week's tournament. The 18-year-old, who has two LET victories this year, is enjoying her first time playing in the Costa del Sol region. She said:
"It is my first time in Spain. The food is amazing here, the city is nice, and I enjoy the beach being close, plus we're in the mountains too. It is a pleasure being able to play here and experience Spain.
"I have had my coach here in Spain and it's been nice to have him around. This week I'm not trying to be too serious, I'm trying to keep relaxed and enjoy the week with LPGA Q Series coming up. I'm trying to boost my confidence with my game and play my best."
Thitikul will be playing alongside Slovenia's Pia Babnik and Finland's Sanna Nuutinen, who sit second and third in the Race to Costa del Sol standings.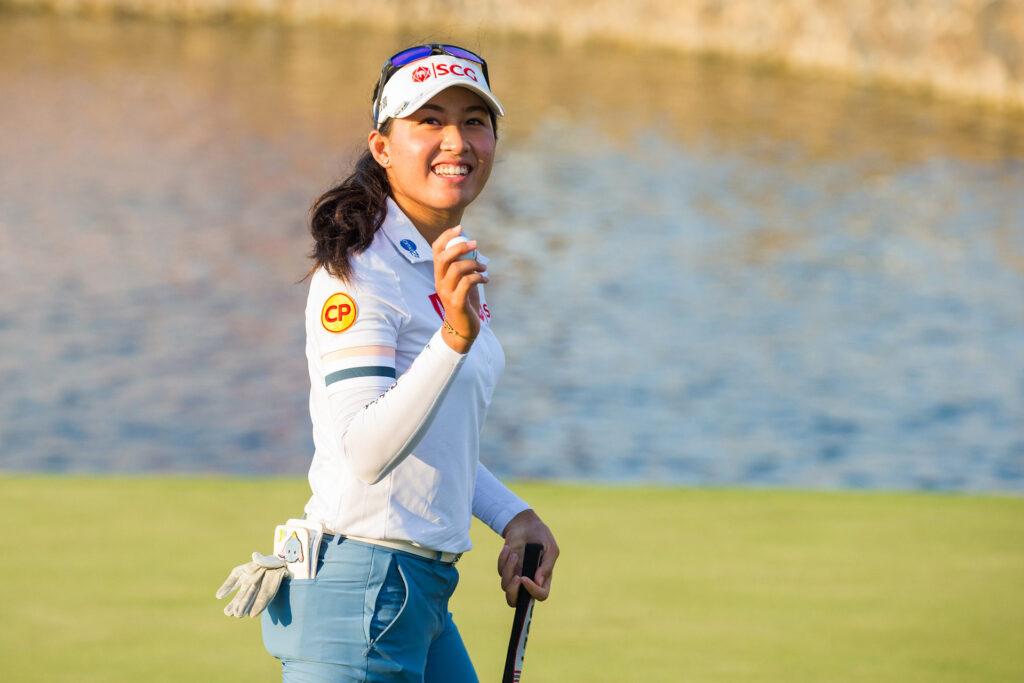 What else is at stake this week in Spain?
The bonus pool from the Race to Costa del Sol pays out €150,000 to the first placed player, €75,000 to second and €50,000 to third. So, Babnik and Nuutinen will be looking to perform well so that they have a chance of securing these bonuses.
Seventeen-year-old Babnik is coming into the event off the back of winning the individual prize at the Aramco Team Series – Jeddah, her second win of the season after winning the Jabra Ladies Open in June.
Nuutinen hasn't won this season but she has been extremely consistent, of the 20 events she has played, she has had 14 top 20 finishes of which eight were in the top ten. She finished tied 10th in Jeddah – so she is definitely one to watch this week.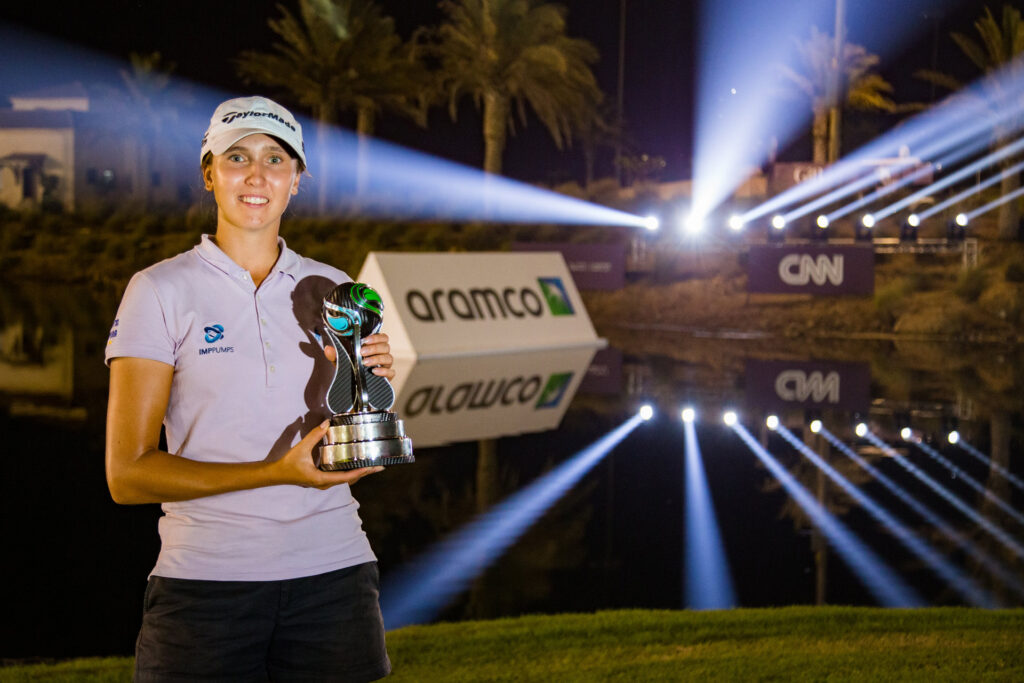 Other players looking to get into the top three in the Race to Costa del Sol points are Stephanie Kyriacou who won the Big Green Egg Open, Olivia Cowan who won the team event at the Aramco Team Series – London and Marianne Skarpnord who won the individual prize at ATS – London.
Sweden's Maja Stark is also in with a chance and since turning professional in August she has played in eight professional events, two on the LET Access Tour and six on the LET. Of those, she has won three – PGA Championship, Creekhouse Ladies Open and Estrella Damm Ladies Open. Regardless of the outcome this week, Stark will be one to watch in 2022.
Securing 2022 LET Tour cards
As well as the top three bonus pool, the top five players will automatically qualify for LPGA Q-Series which starts next week at Magnolia Grove in Alabama. The only player who has secured their place is Thitikul.
Full LET status for 2022 is only guaranteed for the top 60 players in the order of merit, so there is likely to be some battling for those final few places. Sky Sports Golf commentator Richard Kaufman, shared a thread on his Twitter feed:
Kaufman stated that the lowest-ranked player in the field (who was not an invite) is Elia Folch at 89th. If she were to finish in the top 20 then she would move into the top 80 but if she were to finish in third or fourth she would move into the top 60 and secure her 2022 LET card.
The Race to Costa del Sol may be over but it's going to be a tense few days at the Andalucía Costa del Sol Open de España. You can watch all the drama unfold at Los Naranjos Golf Club for free via the Sky Sports Golf YouTube channel:
Day One – watch here
Day Two – watch here
Day Three – watch here
Day Four – watch here  
You can also follow all the action on @LETGolf on Instagram and Twitter and Ladies European Tour on Facebook - #RaiseOurGame #OpenDeEspana #RaceToCostaDelSol.