Dunning, in partnership with the LPGA, is proud to unveil the Official Team Uniforms for the 2023 U.S. Solheim Cup Team.
Dunning, the Official Uniform Supplier for the 2023 and 2024 U.S. Solheim Cup Teams, will provide Team USA – including athletes, caddies, Team Captain Stacy Lewis and Assistant Captains Morgan Pressel, Natalie Gulbis and Angela Stanford – with complete uniforms and outerwear to be worn during practice and play at this year's competition at Finca Cortesín in Andalucía, Spain.
Together, Dunning and the LPGA, with input and guidance from Stacy Lewis, developed a uniform set that showcases both the spirit of the Team USA and the technical proficiency of Dunning, the most performance-driven and innovative brand in golf.
"Working with the Dunning team on designing our U.S. uniforms for 2023 and 2024 has been an incredible collaborative and interesting process," said Lewis, a four-time Team USA competitor.
"Their team is open to all the ideas we've brought to the table and their expertise in working with these performance fabrics has elevated those ideas into some beautiful uniform pieces. I can't wait for fans to see what they've created for 2023, and 2024 will bring an entirely new vision to our Solheim Cup uniforms."
About Team USA's Dunning uniform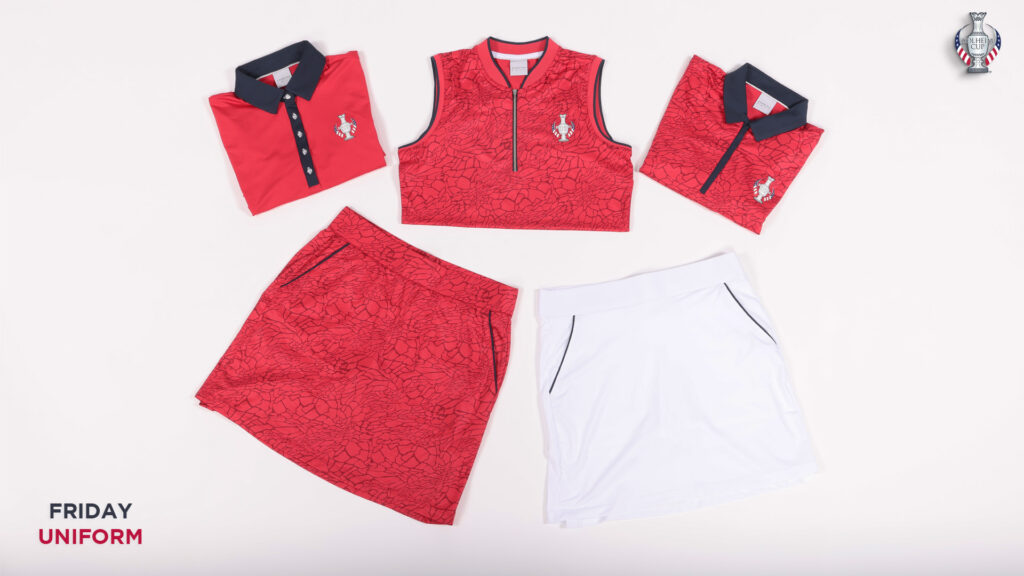 Coloured to a Patriotic palette of red, white and blue, this year's Team Uniforms feature Dunning's sophisticated sense of vibrant colour and original patterns in advanced technical fabrics, such as COOLMAX. Polos, skorts and shorts are made with moisture-wicking, breathability properties and generous stretch to keep the team comfortable in Southern Spain's playing conditions. Layering pieces include a performance quarter-zip pullover, a cosy hoodie, and a vest and jacket pairing featuring PrimaLoft, which are ultralight and easily packable.
"The Solheim Cup is the absolute pinnacle of women's competitive golf and we're truly honored to be associated with the U.S. Team and the event's spirit of competition," said Michael J. Setola, CEO of Dunning.
"Golfers often say there's no greater honor than playing for your country, and as we strive to meet the performance needs of Players at the highest levels of the game, we feel just that way, too."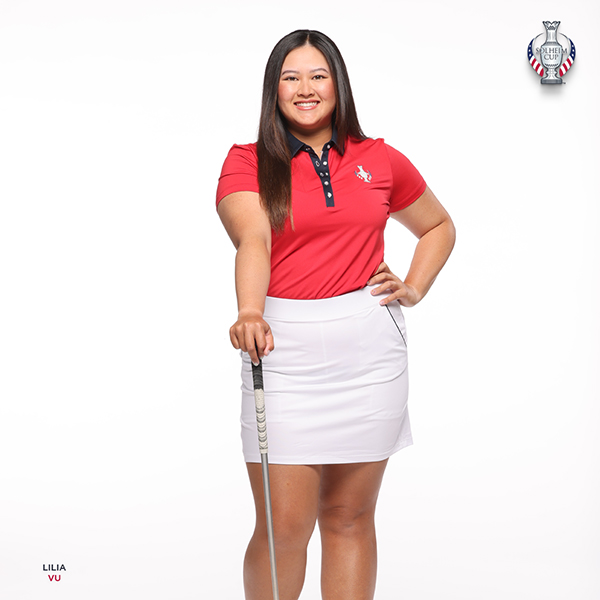 Looking ahead to 2024
Dunning launched its standout Women's Collection in Spring 2022 to the same exacting performance standards as its authentic Men's Golf Collection. Brand designers are now working with Stacy Lewis, who is also the 2024 Captain, and U.S. Team leadership to customize designs for the 19th Solheim Cup, which will be held September 18-24, 2024, at Robert Trent Jones Golf Club in Gainesville, Virginia.
"Working with the LPGA, Captain Stacy Lewis, Assistant Captain Morgan Pressel and our Dunning Team of designers on the 2023 Solheim Cup U.S. Team uniforms is unquestionably one of the highlights of my career in golf," says S. Mike Elliott, Dunning's President-Golf.
"We believe the U.S. Team will experience the Dunning Coolmax Performance difference firsthand and therefore understand why Dunning was selected to make them look, feel and play their best."
Dunning's Team USA Solheim Cup collection will be available for fans to purchase on dunninggolf.com, solheimcup2023.us/shop, and at a select group of the brand's network of 1,500 leading country clubs, resorts, and golf retailers across America.
What will Team Europe be wearing? Check out the official PING Team Europe kit here.