A new BBC Sport documentary has been released charting the increase in popularity of golf amongst women and girls in India
This week the Ladies European Tour returns to India after a two-year hiatus due to the Covid pandemic. The Hero Women's Indian Open was first played in 2007 and became sanctioned by the Ladies European Tour in 2010.
The event is a highlight of the LET season and has proved popular with players. Ahead of this year's event, England's Meg MacLaren said:
"This has been an event I've loved ever since I first came in 2017.
"It's somewhere that has always fit my eye and is just very different to anything else we played; the people are so welcoming.
"I just think it's one of my favourite events of the year and whenever I decided to come back and play the LET this year, this was one of the events that I kind of had circled as somewhere I wanted to be. So, it's living up to expectations so far."
The Rise of Women's Golf in India
The Hero Women's Indian Open has also kick-started several successful careers of homegrown players like Aditi Ashok, who won as an 18-year-old in 2016.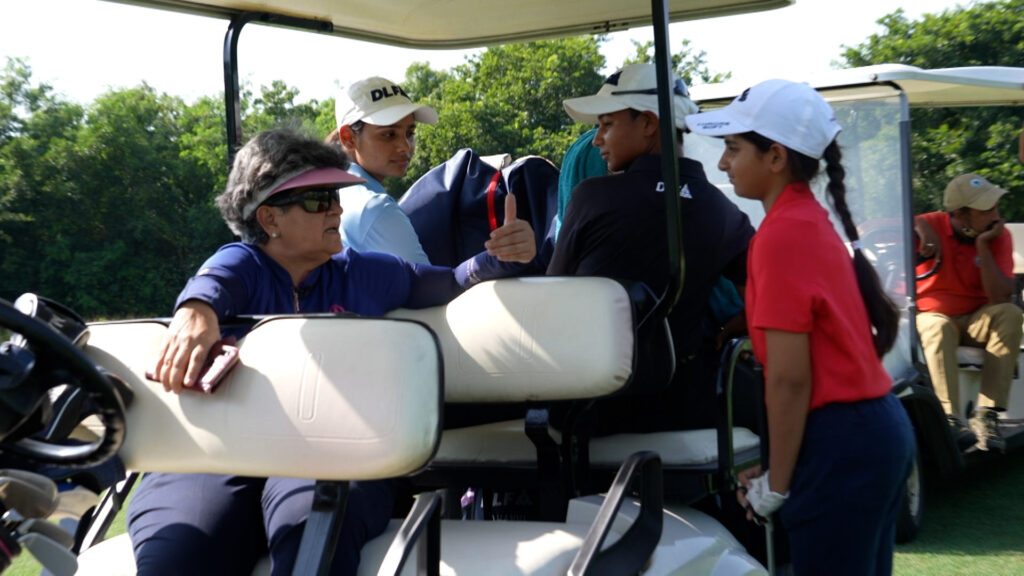 To mark the return of the LET to India and to highlight the impact that golf has had on women and girls across the country, BBC Sport has produced a documentary called 'The Rise of Women's Golf in India'.
WATCH - 'The Rise of Women's Golf in India' via BBC iPlayer
BBC Producer Giles Goford explains how the documentary came together:
"The Rise of Women's Golf in India came out after a discussion with the LET around the Women's Indian Open coming back to the schedule after two years of cancellations due to Covid, but also the increasing numbers of women and girls playing golf in India.
"With Aditi Ashok performing so well at the Tokyo Olympics and on the LPGA, and players like Diksha Dagar and Tvesa Malik on the LET, plus the growing domestic pro tour, I thought a film encompassing all this would be of great value and interest for BBC Sport and BBC World News. It also looks at some of the history further back of golf for women in India."
WATCH - 'The Rise of Women's Golf in India' via BBC Sport website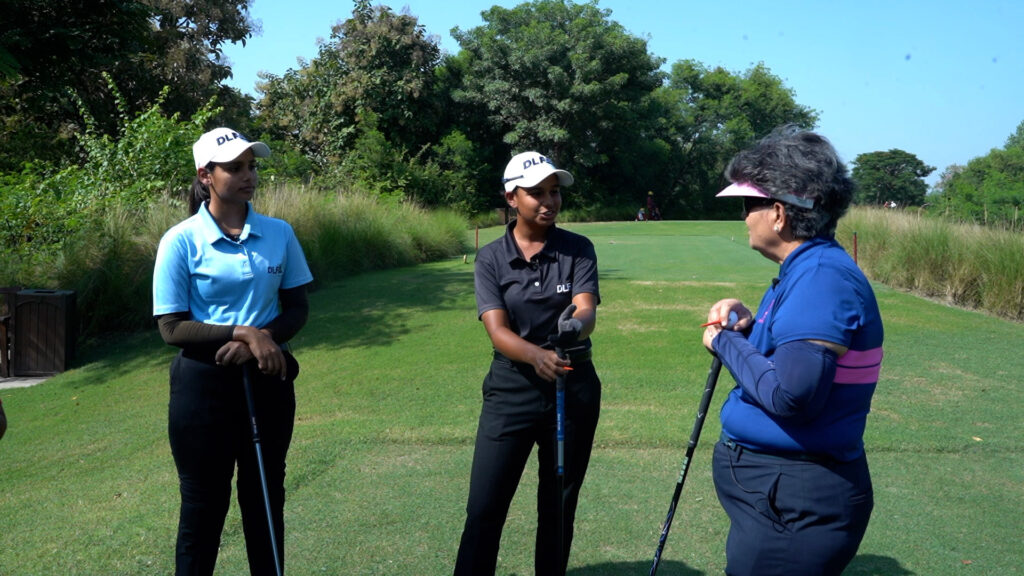 The BBC Sport film includes contributions from Ashok and fellow LET winner Diksha Dagar as well as Indian professional Tvesa Malik, Champika Sayal, who set up the Women's Golf Association of India, the LET's CEO Alexandra Armas, past winners Becky Morgan and Caroline Hedwall, Liz Young as well as up-and-coming talented domestic professionals, Jahanvi and Hitaashee Bakshi.
The Hero Women's Indian Open is taking place at DLF Golf and Country Club - view the full leaderboard here.