LPGA star Cheyenne Woods has not only announced her marriage to Aaron Hicks but also that she is expecting a baby boy
It's been quite the week of announcements from LPGA tour star Cheyenne Woods as she took to her Instagram on February 6th to announce that she was having her baby. Captioned "Surprise! 2022 is about to be a great year. 💙"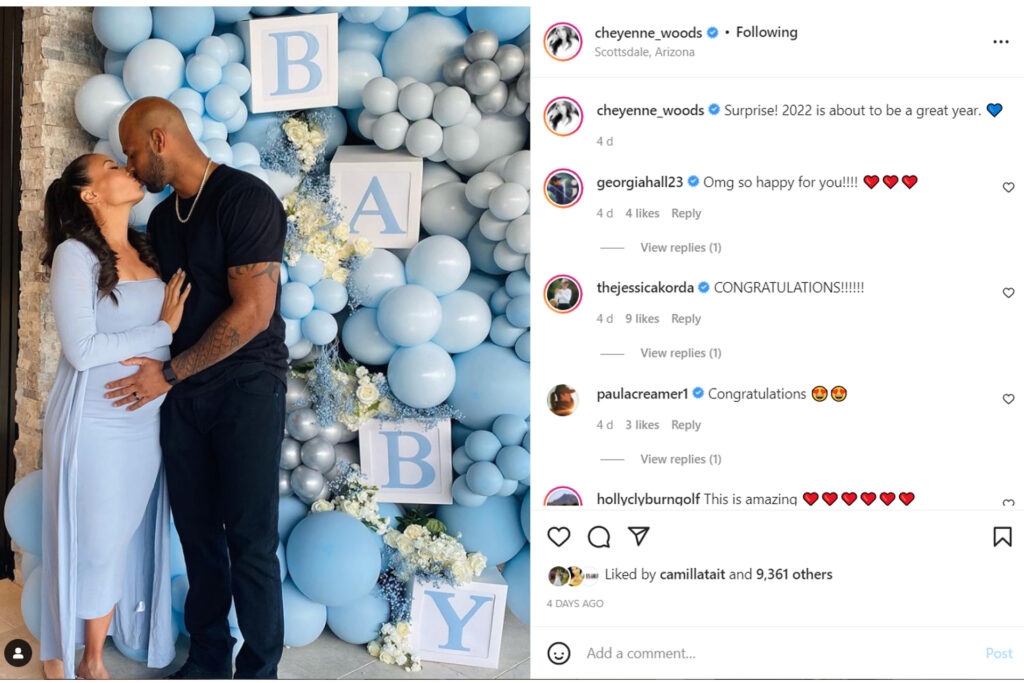 Woods got engaged to Aaron Hicks, an American professional baseball centre fielder for the New York Yankees, back in October 2021. They told GolfWeek that they first met when 31-year-old Woods interviewed Hicks for her podcast, "Birdies Not BS," in early 2020 and began dating later that spring.
Obviously, congratulations poured in from across the golfing world including 2018 AIG Women's Open winner Georgia Hall and new LPGA mum Paula Creamer.
2.2.22 - Cheyenne Woods & Aaron Hicks
To everyone's surprise, four days later on February 10, Woods shared that she had in fact married Hicks on 2.2.22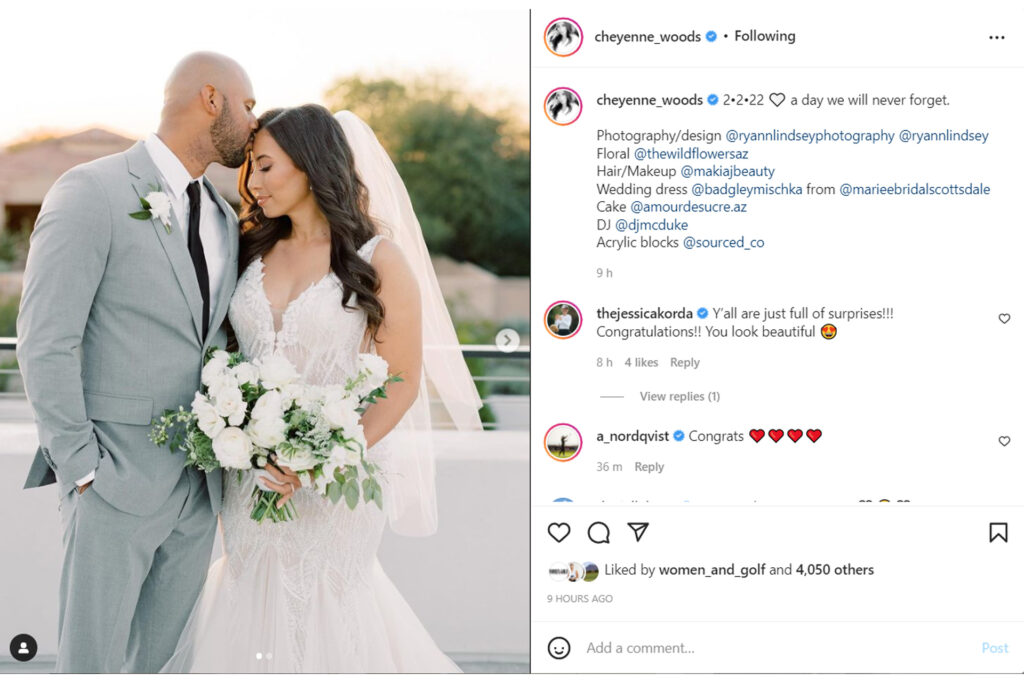 Six-time LPGA Tour winner Jessica Korda, a newly-wed herself, was quick to congratulate her saying: "Y'all are just full of surprises!!! Congratulations!! You look beautiful 😍"
Wood's relatively famous uncle Tiger is yet to pass comment on social media, but we're sure he'll have dropped her a WhatsApp if he wasn't there in person to do it!
What a week for Woods and Hicks! Hicks grew up playing golf and switched to baseball at 13-years-old. He competed in the Diamond Resorts Tournament of Champions in 2021 where Woods caddied for him. The 32-year-old has some decent golfing credentials - so maybe another future Major Champ from the Woods family.
Congratulations to Cheyenne and Aaron on their two wonderful announcements this week 💗