The R&A has announced that the ballot to secure tickets for the 152nd Open at Royal Troon has opened
The countdown to The 152nd Open at Royal Troon starts today with details as to how fans can secure tickets to attend the Championship next year.
The R&A is anticipating a high level of demand from fans and so tickets for The 152nd Open will be allocated by a ballot to ensure that fans worldwide have a fair and equitable chance to secure their place at the famous Ayrshire links from July 14-21, 2024.  
The ticket ballot will run from Tuesday, June 27 to Tuesday, July 25, giving as many fans as possible the opportunity to register for tickets. It will be available exclusively to members of The One Club, the free-to-join membership programme. Fans can sign up to The One Club any time at via TheOpen.com and will be among the first to be notified when the ballot is open.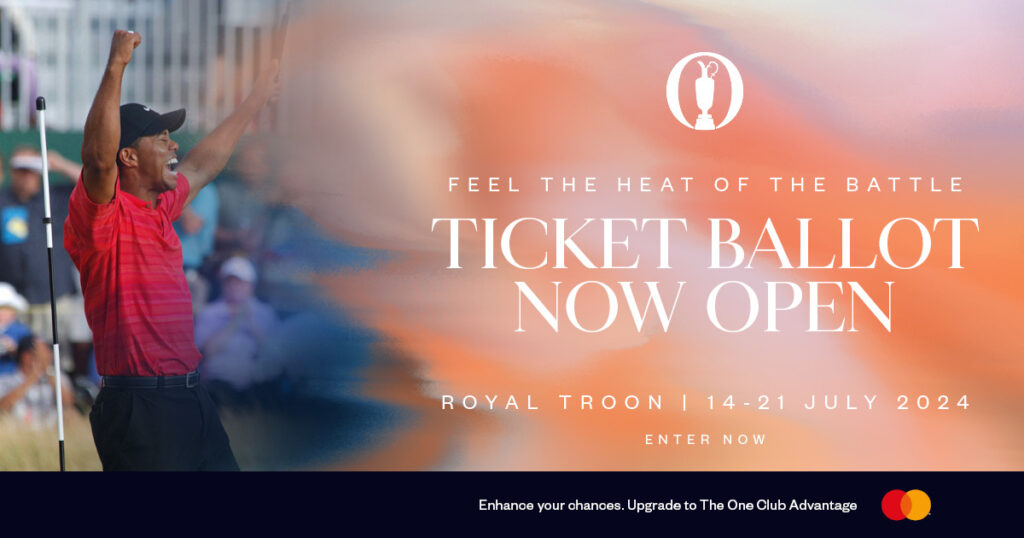 Martin Slumbers, CEO of The R&A, said:
"The Open is a real highlight in the global sporting calendar which golf and sports fans everywhere look forward to enormously. We have seen demand to attend the Championship rise each year and so continuing with the ticket ballot is the most effective means to ensure that as many fans as possible get a chance to secure their ticket.
"We are looking forward to returning to Royal Troon for another special week in July next year when the Championship will be held there for the tenth time in its renowned history."
Open ticket prices have been frozen
A balance of allocations will ensure every generation of fan from all over the world, as well as throughout the UK and the local area, will be able to attend.
Ticket prices for The 152nd Open have been frozen at current levels and will start from £95 for an adult on Championship Days and from £25 on Practice Days.
A new Ticket Plus option has been introduced for the first time and is available to buy now, offering fans an elevated experience in which they can enjoy The Open in a relaxed environment with access to a private bar and gourmet food trucks.
The R&A is fully committed to encouraging more children and young people to attend The Open and free tickets will be available to children through the successful and long-running "Kids go Free" programme, while half-price youth tickets are available for 16-24 year-olds.
A range of premium hospitality experiences are available to purchase now, fans can guarantee their place at the Championship in luxurious surroundings with a fully inclusive dining and drinks package.
Visit TheOpen.com for further information.