The 78th U.S. Women's Open belongs to Allisen Corpuz. The American produced the most consistent golf of the week to take home her first Major and $2 million prize
The day, the Major and the biggest prize in women's golf belonged to Allisen Corpuz. Gone was the disappointment of The Chevron Championship and replacing it was a dream come true.
"This is really a dream come true. It was something I had dreamed of, but at the same time kind of just never really expected it to happen."
Whilst playing partner and overnight leader Nasa Hatoka watched her lead slip away, Corpuz started strong with a birdie and really didn't look back from that point.
Solid, consistent and calm, were just three words to describe the 25-year-old, she didn't look flustered even when blemishes appeared on her scorecard. For me, victory was almost sealed when she holed a 16 foot putt for par on the par 3 12th hole, birdies on 14 and 15 followed, which allowed for the bogey on 17.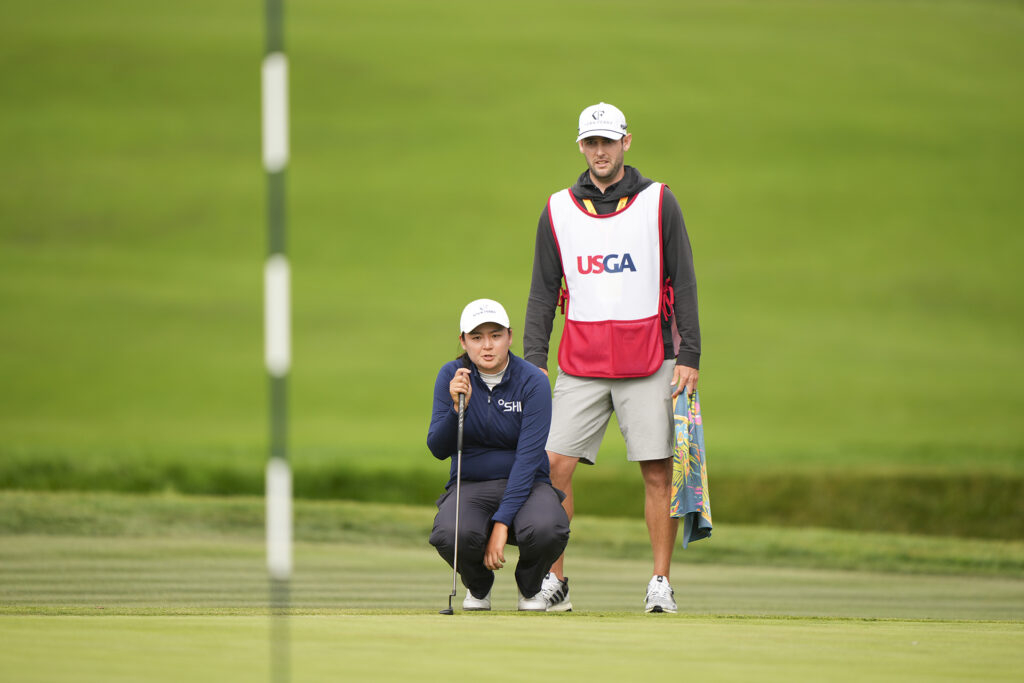 The final round saw the American have 10 one-putts and play the final 11 holes on what is Pebble's most difficult stretch in one-under-par. Carding an impressive 69, the three-under-par final round meant that she was the only player who carded under par rounds all week - 69-70-71-69.
Learning from Major mistakes
An incredible Major performance on a demanding course, which would punish you given the chance. A first LPGA tour victory and Major for the Hawaiian native, winning by three shots at nine-under-par.
Corpuz had also been in the final group at The Chevron Championship, but never looked comfortable and with a 74 had to settle for a tie for fourth. Drawing on the experience from April definitely helped this week:
"Chevron I honestly just wasn't hitting the ball well kind of the whole week, just kind of scraping it around the course a bit and just managed to make some really good putts. My swing just felt really solid coming into this week, so there was just that level of comfort as far as my game went.
"I think just being in that position before, instead of thinking, oh, man, I'm in the final group, I don't know what's going to happen. Just go out there, have some fun, and just know I was in the final group for a reason. I played really well, and it's going to be a good week."
A thrilling charge from Charley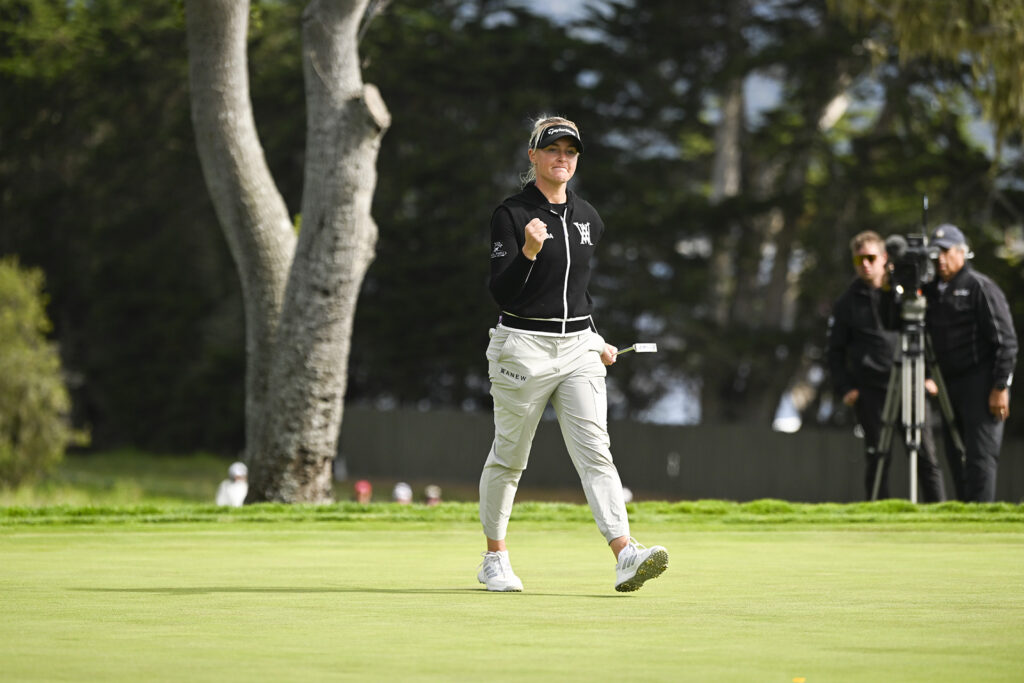 Whilst Corpuz remained steady and calm, at the complete opposite end of the spectrum was Charley Hull. Hull was arguably the most entertaining player to watch during the final round. The Englishwoman, who started the round seven shots back at even par, came out fighting. From the very first shot, you could tell something special was going to happen.
What was her mentality heading into the round?
"Just make as many birdies as I can because at the end of the day I'm chasing it down, so it's quite fun. I quite enjoy chasing someone because you got to make birdies and you got to make a move up that leaderboard. So, yeah, that was pretty much my mindset."
Thank goodness Corpuz admitted that she tried not to look at the leaderboard. Hull was racing up the leaderboard and was three groups ahead of the leaders. The 27-year-old was 'on a mission', walking with purpose, crushing the golf ball and putting solidly. It didn't go unnoticed:
Seven shots back proved just a little too much to compete with Corpuz's strong and consistent play. Hull carded six birdies, one eagle and two bogeys to match Nasa Hataoka's round of the week from Saturday with a 66.
The Amundi Evian Championship
It's likely that a lot of eyes and predictions of winning will now be on Hull at the next Major, Amundi Evian Championship. Hull is definitely relishing the prospect at another chance to win her first Major, a Major where she finished third last year:
"Just the confidence. I've been working hard on my swing last week when I was at home, so I feel really confident and just carrying on working on that, and can't wait for the Evian Championship now."
The Amundi Evian Championship is only two weeks away in what continues to be a long and packed eight weeks of golf which includes four of the five Major Championships.
Did you enjoy Pebble Beach? We certainly did and this comment from Hull sums it up perfectly:
"Just how pretty it is. It's so nice. I love the golf course. It's unbelievable. Obviously kind of watch it growing up as a kid, and it's a great course to be playing out here. It's pretty special."
View the full U.S. Women's Open leaderboard here.
TaylorMade U.S. Women's Open Competition - closes tonight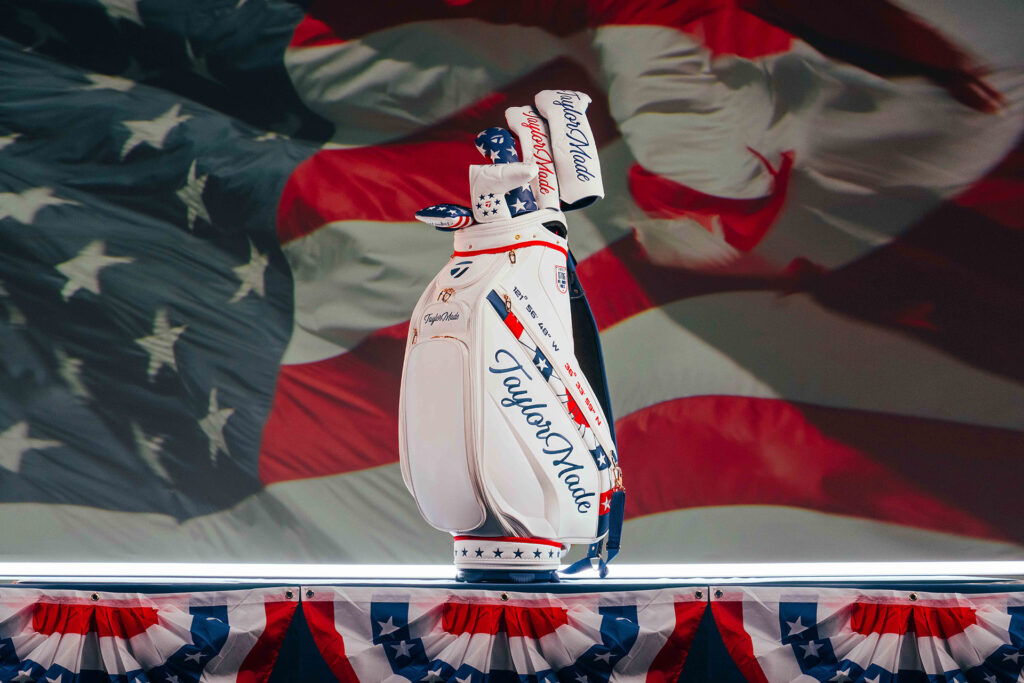 Don't forget to enter our TaylorMade U.S. Women's Open Competition to win a limited edition U.S. Women's Open tour bag and matching headcovers. Enter via Instagram or Twitter.
Inspired by the third women's Major of the season? Why not come and watch the best players in the world at the AIG Women's Open this summer at Walton Heath. Ticket prices start from £20.