Both the Ryder Cup and Solheim Cup will now take place in 2021. Harriet Shephard argues that this is actually good news for women's golf.



Image: Getty Images
"Nothing drowns out a Solheim Cup."
Well, we can't but agree with that because every two years we drop everything - and we mean EVERYTHING - to lap up every second of the biennial contest between Europe and America.
But when LPGA chief Mike Whan uttered those words a few months ago at the start of the coronavirus pandemic, even we wondered whether there just might be a climb down somewhere down the line if the Ryder Cup was postponed.
The Ryder Cup duly has been moved back until 2021, but Whan and Alexandra Armas of the LET have stuck to the Solheim Cup's original date – meaning they will be played just three weeks apart with the Solheim set for September 4 to 6 and the Ryder Cup September 24 to 26.
We've thought long and hard about this and have considered both sides of the argument, but we are now certain this was absolutely the correct decision.
Firstly, why SHOULD the showpiece of women's golf move, just because the men's has?
The tournament was moved once before, in light of the 2001 Twin Towers atrocities, and the (not inconsiderable) spiky part of us thinks we should dig our heels in and stand our ground no matter what.
But it's about more than that.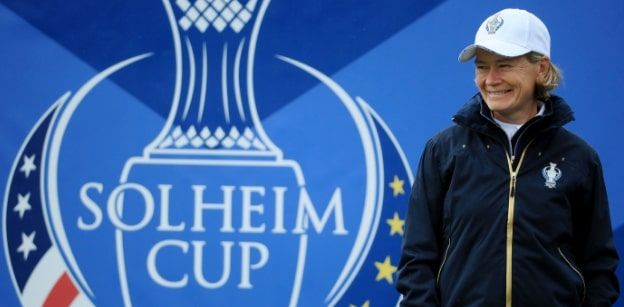 There is a possibility that the Solheim Cup would be drowned out by the Ryder Cup if they were played on the same weekend - even we acknowledge that. But they aren't going to be, they're going to be three weeks apart, and that means there's more than enough coverage to go around.
It's fantastic news for women's golf that the Solheim comes first, too.
Of course, the Ryder Cup build-up will still be in the background, talking about whether Patrick Reed will start a fight with his own team mates, who is best suited to playing with Tiger and whether Rory regrets those comments back in the day about whether the matches mattered. The usual stuff...
Meanwhile, Charley, Georgia and co. will be playing golf of the very highest calibre... and we are certain the world's golf media will be focused on their birdies and foursomes, rather than spats from years gone by.
Plus, surely the European golf media will head to America for the Solheim and stay on for the Ryder Cup?
Both venues are relatively close together in the mid-West; so maybe even the Ryder Cup teams themselves will want to go along and show their support.
In fact, this scenario might actually result in even more coverage for the Solheim Cup than if the Ryder Cup was played this year.
And here's another reason it's the correct decision: right now there's more of a buzz around women's golf than there has been in years, if ever.
From the Rose Series to the LPGA-LET merger and Meg MacLaren owning Twitter to the current crop of super-talented players on both sides of the Atlantic, there is so much to be positive about.
Because really, if we can't be confident about our game now, and back the Solheim Cup not being 'drowned out', when will we ever be?
As IF, come September 4, the eyes of the golf world won't be on Catriona Matthew and her first foursomes pair on that 1st tee at Inverness in Ohio.
Now, we don't know about you, but just thinking about watching those scenes fills us with excitement.
Of course, we will watch the Ryder Cup three weeks later and thoroughly enjoy it as well.
Because for us, the Solheim and the Ryder Cup aren't competing against each other, they are instead simply coming together to form three utterly epic weeks of transatlantic team golf.
The countdown starts now...