Beth Coulter beats Sara Byrne to win the AIG Irish Women's Close Championship and add the title to her two Irish Girls' Close Championships
Beth Coulter (Kirkistown Castle) is AIG Irish Women's Close Champion after a dominating display at Grange Golf Club.
Having qualified tied for 11th place, Coulter was unhappy with her showing in the stroke play but switched mindset heading into the match play where she really showed her form.
"I suppose in stroke play it's all about qualifying and it doesn't matter where you do it, 1st or 32nd,' she said. 'It was great to gain a bit of confidence from those early matches though and then go and finish the job today."
A repeat final
The final today was a repeat of the Irish Girls' Close Championship final at Galway in 2019, where Coulter won her first National underage title beating the then AIG Irish Women's Close Champion Sara Byrne (Douglas).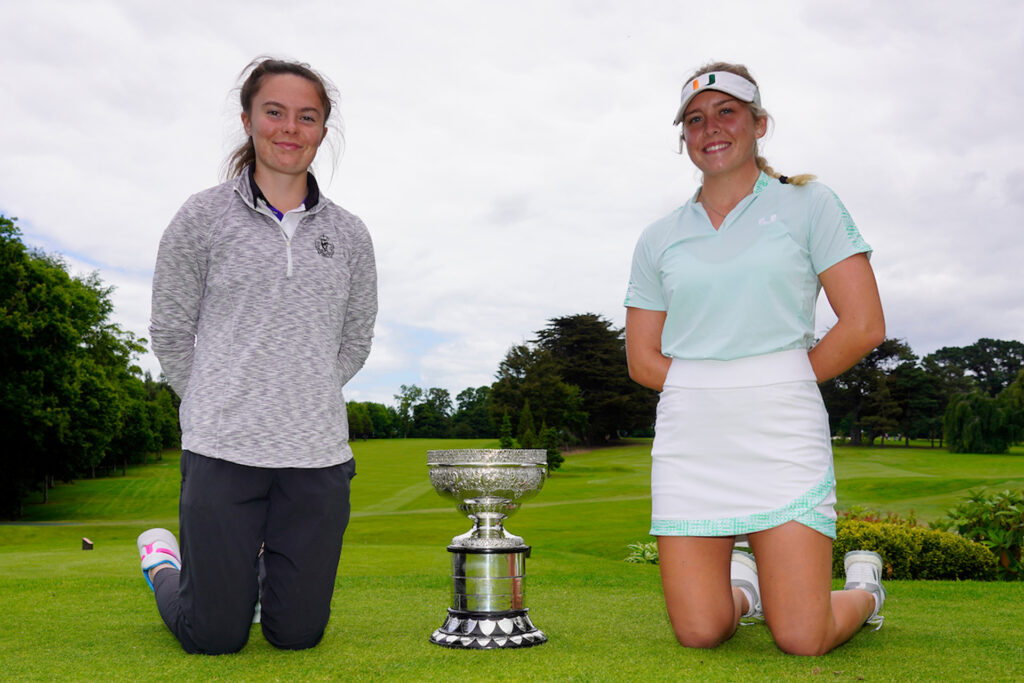 "This is the third time I've played Sara in a final, I thought she was maybe going to go out and do it, third time lucky for her, but I got out of the blocks quickly and kept my foot on the pedal and thankfully it went my way."
The 18-year-old won the Ulster Women's Championship earlier this year and already has two Irish Girls' Close Championships to her name. Coulter intends to attempt to win her third Girls' Close title later this summer at Kilkeel Golf Club, something that hasn't been achieved since Pamela Murphy (The Island) in the late 90's.
However, before then, Coulter has a run of International events, beginning with the Women's Amateur Championship next week at Hunstaunton Golf Club in England.
"It's been a marathon," she finished. "It's like I've been here for a week but it feels great after last year coming second and I'm delighted to finish the job. I'll celebrate this tonight at home and get ready for the next one."
AIG Irish Women's Amateur Close Championship
Semi-Final Results
Beth Coulter beat Anna Abom 1hole
Rebekah Gardner lost to Sara Byrne 4&3
Final Result
Beth Coulter Sara Byrne 6&5
View all the AIG Irish Women's Amateur Close Championship scores here.