Golfplan's premium range of golf insurance products aim to offer you total golfing peace of mind.
W&G Members can now ensure they are safe and sound and adequately insured when they take that long awaited golfing holiday.
Golfplan Insurance/ A-Plan Insurance are offering W&G Members a 20% discount on further insurance premium packages when they purchase a policy online or over the phone.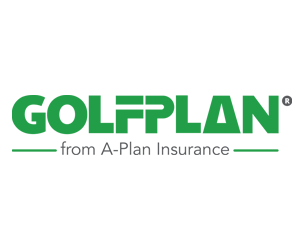 From its inception in 1984, Golfplan has always strived to offer its most comprehensive golf insurance policies combined with great customer service to UK golfers.
Golfplan insures more than £60 million worth of golfing equipment on behalf of tens of thousands of golfers. Our knowledgeable, friendly and experienced customer service team, enable us to maintain our commitment to providing our high level of customer service.
In the golf insurance market, we are renowned for our blend of experience, quality cover and first class customer service. You are in safe hands with Golfplan.
To redeem simply apply agent code 1281 online or call them on 01527 868160 for a quote today.
Those Members that take out a Golfplan policy using code 1281 will be offered a £50 voucher off their next Car & Home renewals through Aplan. New customers only T&Cs apply.