When it comes to women's golf clothes, you can rely on us to help you find the perfect 'fit. Here's what we're looking forward to wearing on the fairways this Spring.
Spring is undoubtedly my favourite season for so many reasons.
The days are getting longer and little buds of Spring are popping up everywhere you look.
Goodbye waterproofs, woolly hats and frozen fingers, hello new spring wardrobe.
When it comes to women's golf clothes, you could say we're the experts. Here's what I'm looking forward to wearing now that the sun has started to shine.
My favourite Spring looks
For me, Spring is all about pops of colour and shedding layers.
But it's also about finding pieces that will see you through whatever the weather; staple pieces that will last all spring and summer.
I'm really making an effort to shop more thoughtfully and buy less this year. It's better for the planet and (much) better for my bank balance. That's why I've also chosen pieces I can wear away from the golf club too.
Step into the new season with these golf shoes
By far my favourite golf shoes are ones that don't really look like golf shoes at all. I'm not interested in anything that looks particularly traditional.
I'm happiest when my feet are comfy in light, trainer-like golf shoes. Like FootJoys new FUEL shoe; I love the pops of contrasting colour and smart tech to keep my feet and ankles stable.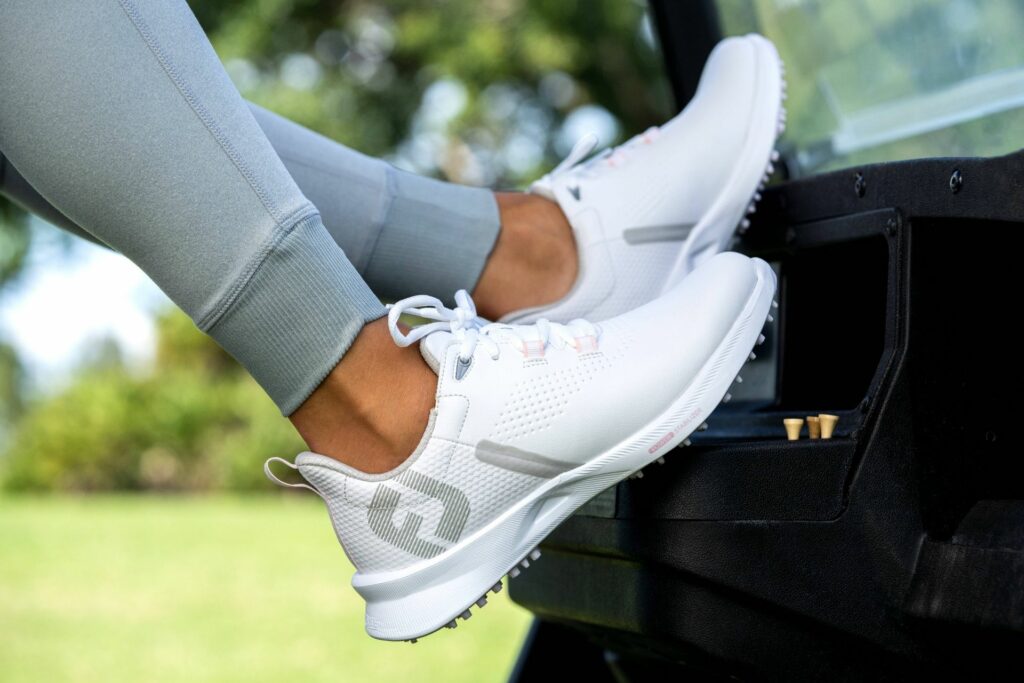 Something new: Golf leggings
Being 5ft tall with no hips to speak of, I often struggle to find women's golf trousers that fit me nicely. And I can tell you honestly that I've never found a pair of golf trousers that I haven't had to take in or take up.
Having resided myself to jumping straight from waterproofs to skorts come the warmer months, you can imagine my delight when I noticed golf leggings starting to appear on the scene.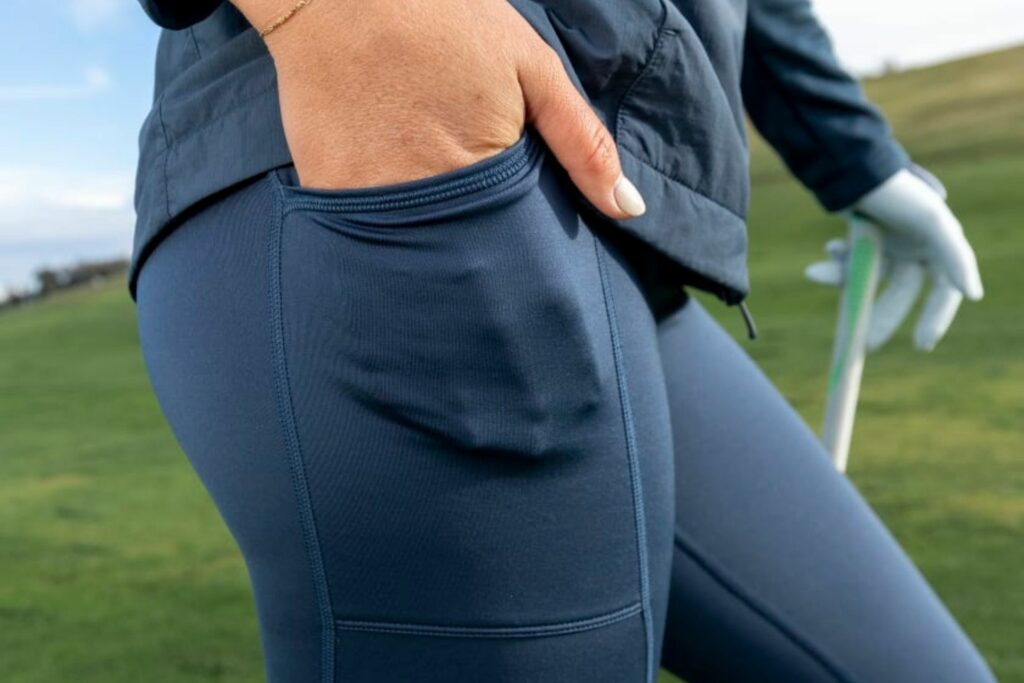 So I decided to channel my inner Jessica Korda and invest a good pair of golf leggings. They fit whatever your shape, and if they're too long, they're super easy to turn up (without having to dig out a sewing kit).
What's even better is that I get more wear out of leggings than trousers. I wear them to the range, on the golf course, at the gym and around the house.
But the best bit? They've got pockets. Winning.
Lightweight jackets you'll love
One of my favourite things about the change in seasons is the opportunity to wear a bit of colour.
I've got a baby blue lightweight adidas jacket that I absolutely love – for the colour, the fit and the warmth.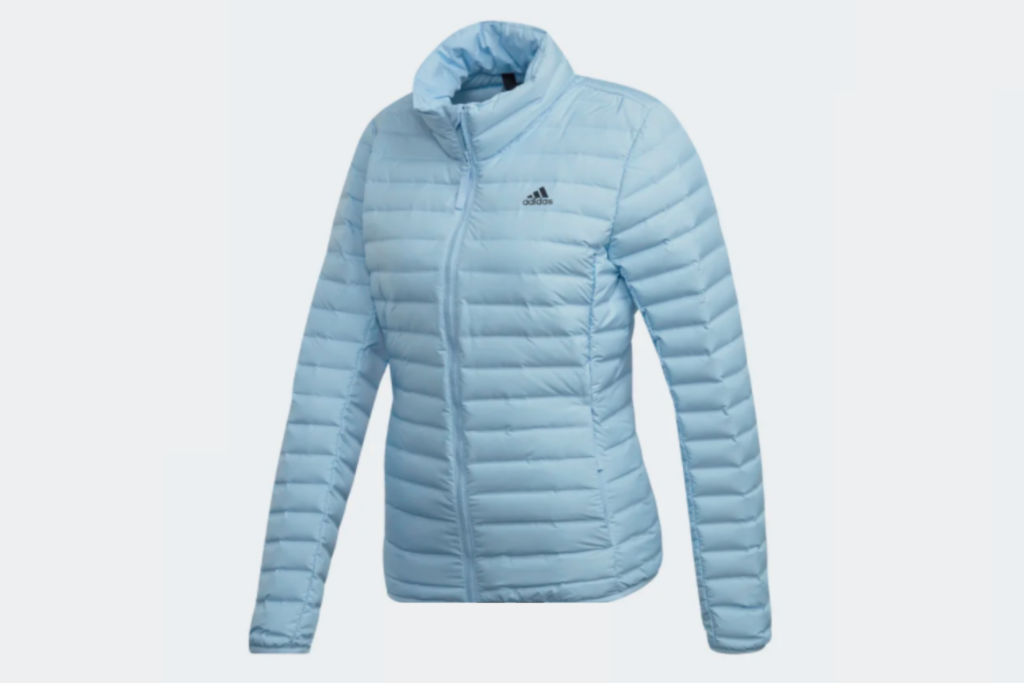 It's versatile too; I mainly wear it when I play golf, but it's great to throw on to go the gym or walk the dog when it's a bit chilly (avoiding muddy paws, of course).
It's also showerproof, so even if I'm forced to wear my waterproofs, I can do so with a pop of colour.
Bright polos
I'm a sucker for bold prints and bright pops of colour (are you picking up a theme here?).
And the good news is that women's golf clothes are becoming cooler, brighter and generally a lot more colourful.
Let's face it, we don't get to wear a polo too often without having to cover it up with a jumper or jacket. So when I do, I want it to be fun.
I love these tops from Callaway and Puma.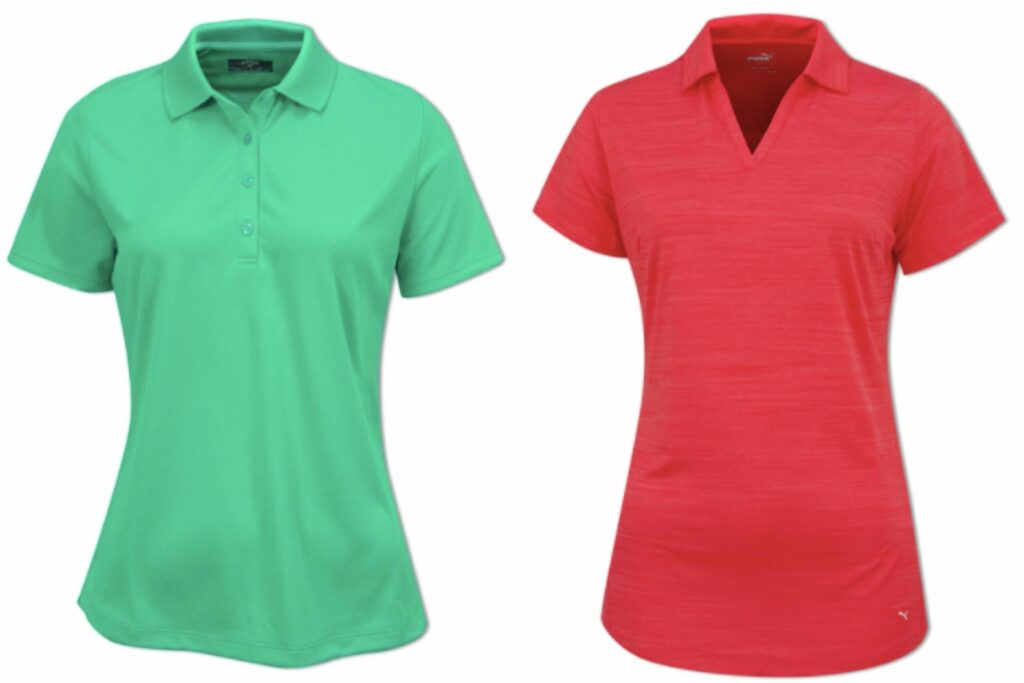 A sports bra: My must have
I always thought that wearing a sports bra when you played golf was more of a preference thing.
But turns out, it's actually a really important piece of kit.
Not wearing the right bra when you play can have a huge impact. No matter how high impact, our bodies have to compensate whenever there is breast tissue movement. That means we use different muscles, tire more quickly and increase musculoskeletal strain.
I wear a low to medium impact sports bra when I play, like this Puma PWRSHAPE Future Sports Bra.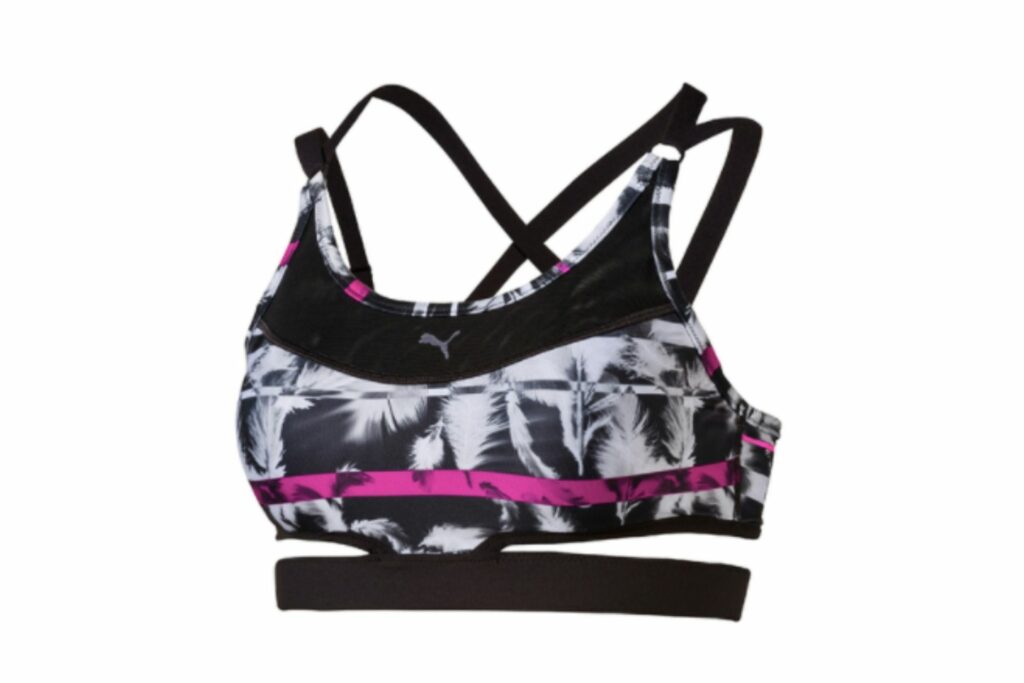 More looks still to come ...
I'm looking forward to seeing more new-season pieces as brands launch their Spring/Summer collections over the next couple of weeks. As I mentioned before, this year I'm really trying to buy more mindfully, and invest in a few really good pieces I know I'll wear time and again. So that's what I'll be looking out for; versatile clothes and shoes that I can wear on and off the golf course.
What's your go-to piece for Spring?