Duca del Cosma advances its Italian golf evolution with all new styles, bright colours and leading tech in their latest collection
Luxury golf shoe brand Duca del Cosma has launched its SS22 collection for women and men with the addition of striking new designs and colour options that incorporate the latest footwear innovations and eco-friendly technology.
The collection features 28 premium styles that are designed to be worn both on and off the course, for women, the two new White King Cheetah designs are welcome additions to the line-up, along with the Wildcat in the striking glossy white and red colourways, plus the Bellezza in the dazzling navy and pink colour options with interchangeable kilties.
The new standout men's models include the classic brogue-style Churchill and Regent shoes, the popular Elpaso in a fashionable black colour, plus the sporty Tomcat in light grey.
Sjef van Gastel, CEO at Duca del Cosma, said:
"We have carefully selected new models and striking colour combinations that we feel compliment our extensive collection of top-quality golf shoes and offer something truly different to anything else on the market. We fully expect the comfortable new models and latest innovations to be a big hit with golfers able to appreciate premium hand-crafted shoes with exceptional stylish flair."
New Duca del Cosma Women's golf shoes for 2022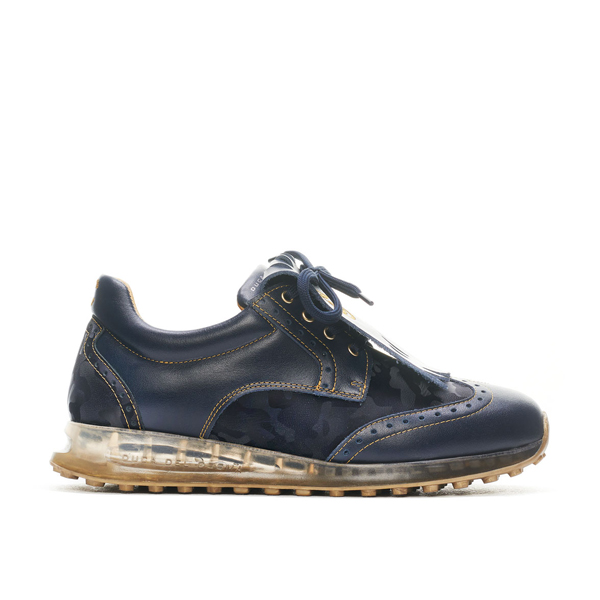 Innovations applied to the SS22 collection deliver top performance and demonstrate the brand's commitment to sustainability through the use of recycled materials. The waterproof sock system applied to a number of shoes in the range incorporates OnSteam®recyclable microfibre technology, while the breathable ARNEFLEX®insert sole is also manufactured using recycled materials and delivers unrivalled all-day comfort. A recyclable heel and toe-cap are applied to all golf shoes in the collection.
Linked to the conservation of one of the world's rarest animals, the highly distinctive King Cheetah shoe - recognised in the 2021 Global Footwear Awards - features the striking markings in two all-new white colourways. The style that will turn heads for all the right reasons features a waterproof sock system with OnSteam® recyclable microfibre, the highly breathable insert soles, plus super comfortable memory foam and heel support made from recycled cork. A percentage of purchases of the King Cheetah shoe will go to supporting the Hoedspruit Endangered Species Centre (HESC) in South Africa.
New colour options of the sporty Wildcat include a clean white model and a radiant red style. The shoes come in a glossy finish and are sure to dazzle both on and off the course. The stylish Bellezza now comes in two more colour choices - navy and pink - with a daring camo print on the outer for super fashionable looks for everyday use, as well as golf. The shoes feature interchangeable kilties for an added premium look.
The global brand sells its premium shoes in 40 different countries and operates from four offices around the world - The Netherlands (HQ), United States, United Kingdom and South Africa. For more information on the SS22 range, please visit www.ducadelcosma.com