FootJoy has introduced a range of new footwear models to meet golfer's performance and style needs for the remainder of the summer season and into the winter months.
FootJoy first introduced the FJ Stratos last autumn, which brought game-changing, cloud-like comfort, debuting StratoFoam underfoot cushioning, to the brand's leading range.
The new and improved model, available in women's and men's, builds on its comfort DNA with an all-new sculptured heel piece and moulded heel inside to exaggerate the in-shoe comfort and curate a more athletic look.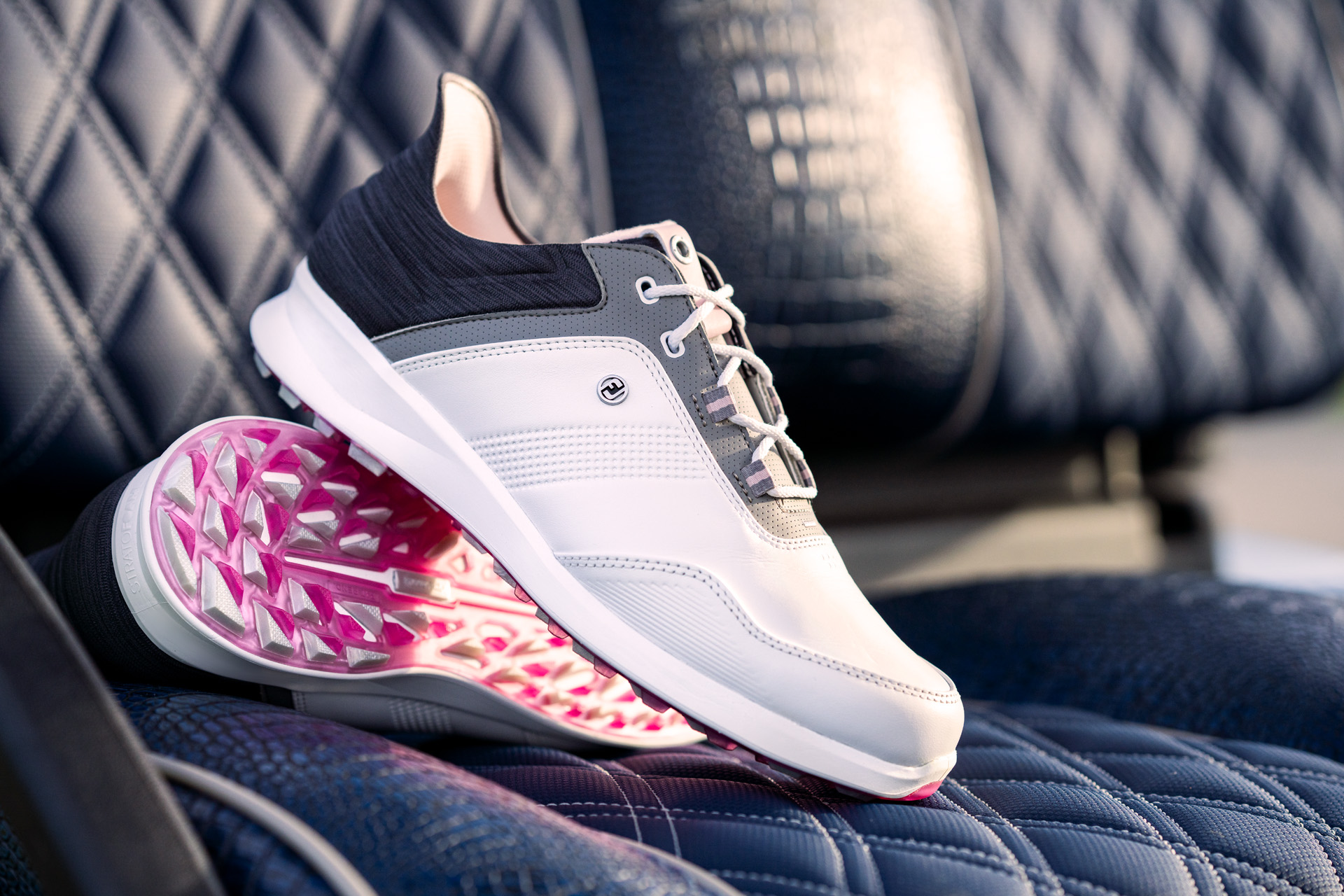 The shoe's exterior construction features soft, luxurious leather uppers for a super premium feel combined with the VersaTrax+ outsole for the ultimate in on-course traction and off-course versatility.
The StratoFoam midsole, which offers energy return as well as soft underfoot cushioning, affirms Stratos as the go-to comfort shoe in the range.
FootJoy Flex XP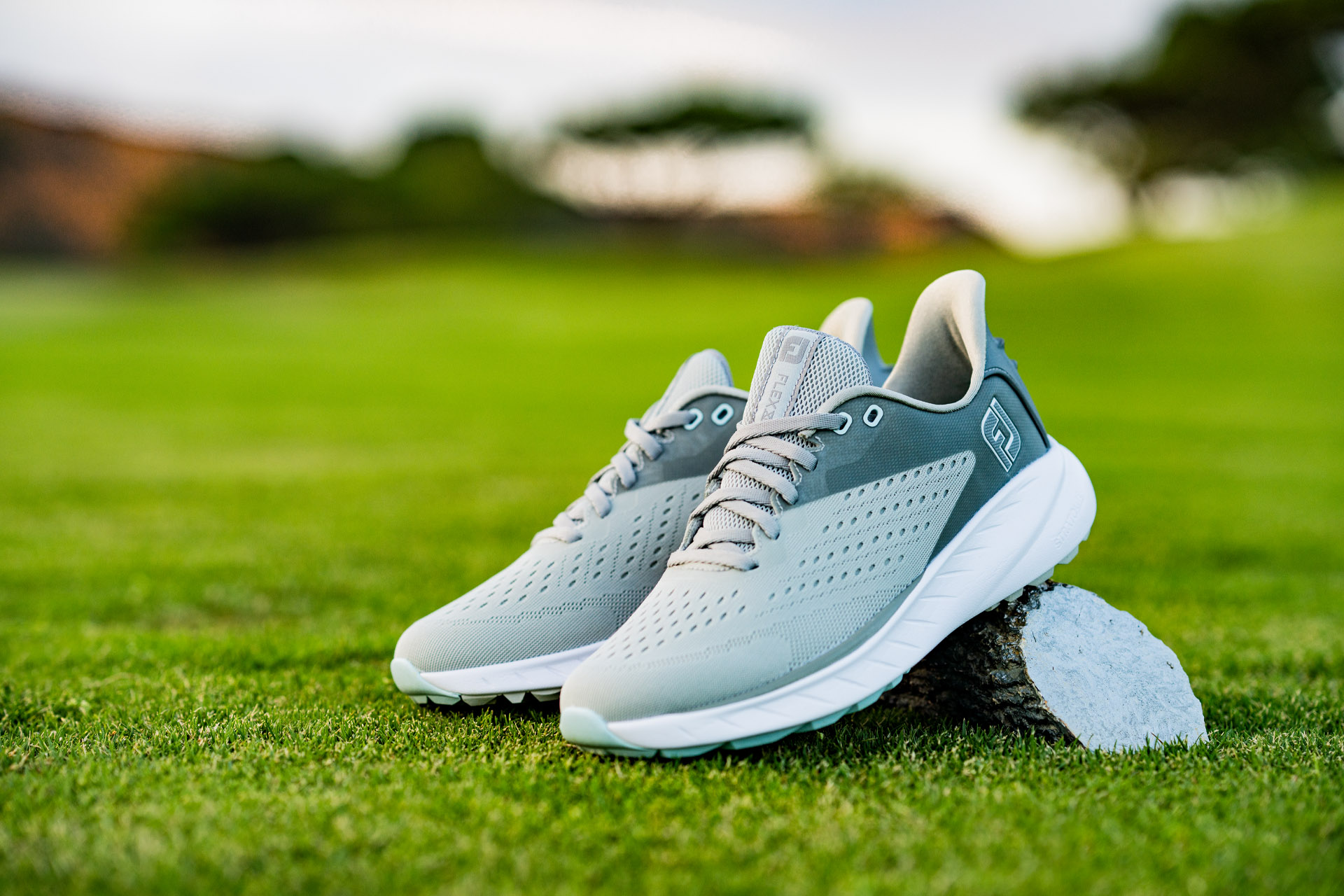 The Flex franchise welcomes an all-new Flex XP which presents the perfect upgrade for the increasing number of golfers looking for athletic styling, breathability, traction and waterproof protection in their performance footwear.
The Flex XP receives a full facelift, with an engineered mesh upper elevating its breathability without compromising the waterproof protection.
A flared heel piece, featuring a TPU section, elevates the shoe's athletic look and structure, and a returning VersaTrax outsole gives golfers the practicality of on and off course versatility.
FJ LINKS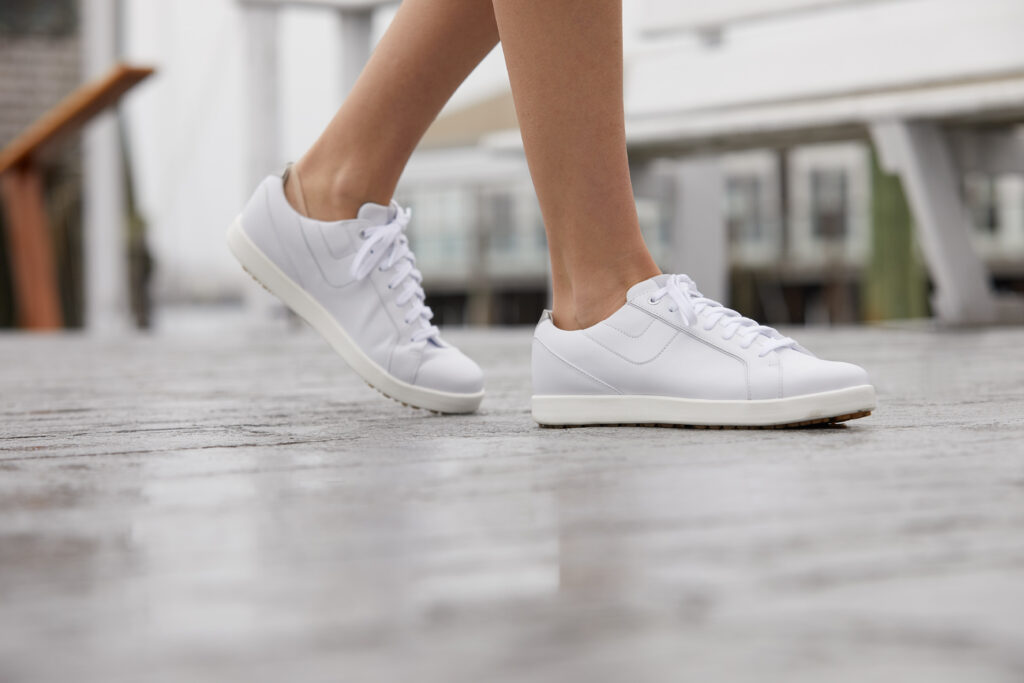 Created specifically for the female golfer, FJ LINKS offers a casual trainer-style which builds on popular lifestyle fashion trends. Featuring luxurious leather uppers in a classic 'pump' aesthetic, FJ LINKS adds unmatched versatility to FJ's female footwear offering.
FootJoy Stormwalker boot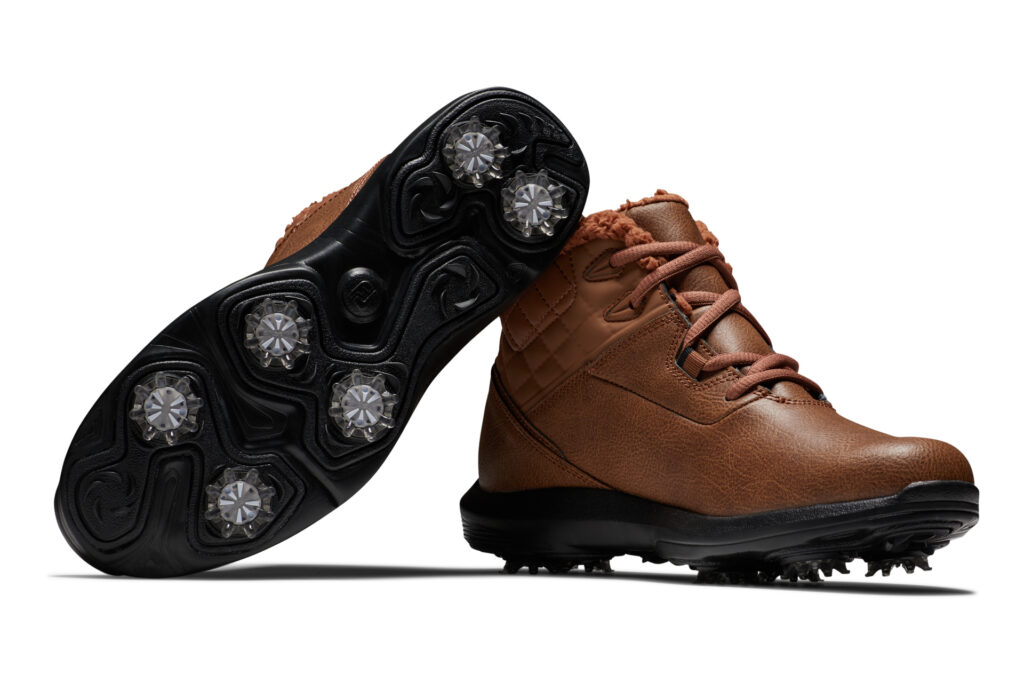 The new additions to the golf footwear range are completed by upgraded versions of the FJ's popular Boots. The Stormwalker Boot offers ultimate protection, traction and comfort in the most challenging playing conditions. The fur-lined feature of the women's boot has made it one of the most popular models in the line-up adding warmth and additional comfort.
Guy Smith, FJ Product Manager, Footwear, EMEA, said:
"The new additions to our footwear range deliver a lot to be excited about, with upgraded designs of popular models in the Stratos and Flex XP providing golfers with ultimate comfort options depending on their tastes. While new introductions in our casual silo for women with the FJ LINKS, highlight the blurring of lifestyle trends into the sport and our ability to be proactive to fulfil every golfer's style and performance needs."
FootJoy AW22 Price list
FJ Stratos - Women's: SRP: £159.99 Men's: SRP: £164.99
Flex XP - Women's: SRP: £114.99 Men's: SRP: £114.99
FJ LINKS - SRP: 114.99
Stormwalker Boot - Women's Laced: SRP: £109 Men's Laced: SRP: £109 Men's Shroud: SRP: £129.99
The new AW22 FootJoy golf shoes are available to buy from https://footjoy.co.uk