Not one, not two but three collections from Chervò this Autumn - here are some of the highlights
From the varied flora of the Amazon Rainforest to the resilient wildlife of the Himalayan Mountains, with distinctive colours, shapes and patterns in all directions, nature's diverse elements make it the perfect choice as the inspiration for Chervò's Autumn-Winter 22/23 collection.
As the leaves on the trees begin to change, Chervò makes its latest stride in changing the face of golf clothing through an exploration of colours, textures and innovative technology with the release of its latest collection, which is now available to purchase.
Combining the latest in aqua-block, stretch, wind-lock and pro-therm fabric technology, three new lines, Snow Leopard, Marmorized Saxum and Golf Vibes see a range of products released that every golfer needs for the upcoming seasons, including warm sweaters, waterproof jackets and stylish gilets.
Chervò Snow Leopard collection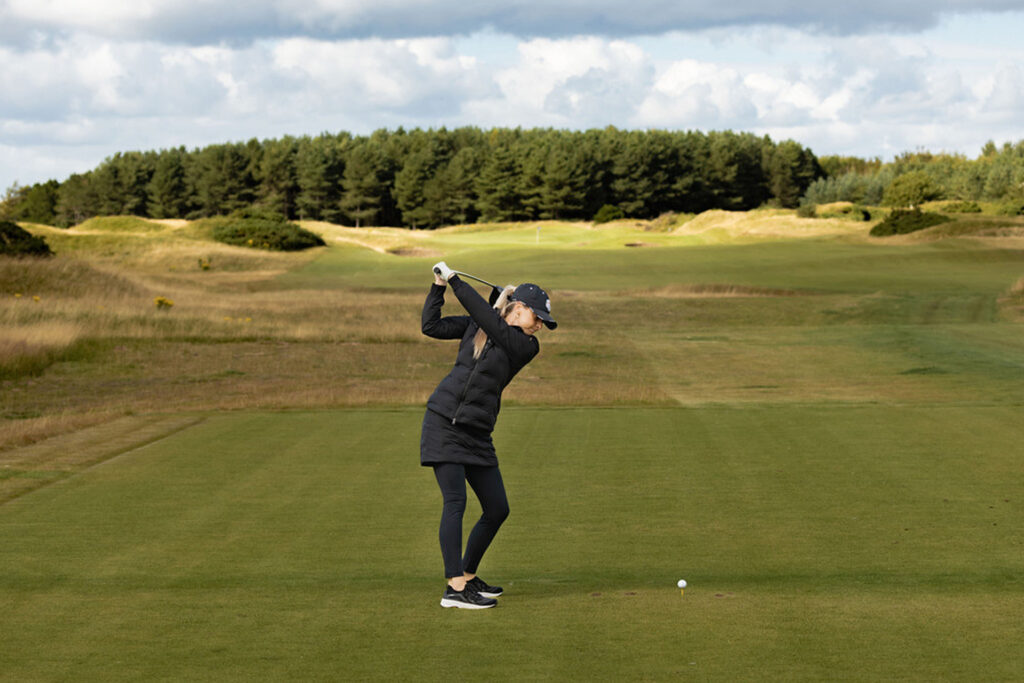 Agile and magnetic with its spotted coat, the snow leopard inspired the most iconic items for women in the Snow Leopard collection. The line features warm garments with nature-inspired colours extending from black to white and rosewood to grey, without shying away from more daring custom animal prints.
Touches of gold and fur textures are the ultimate emblems of luxury, while the sporty details, fabrics and performance-driven cuts are Chervò's own stamp of guarantee for the collection's practicality.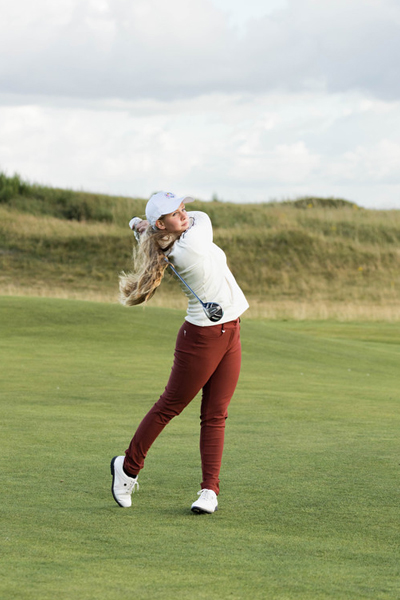 Chervò Marmorized Saxum collection
The challenges of winter and the search for absolute comfort and movement inspired Chervò to design the Marmorized Saxum men's mood, a collection that carries all the technical requirements of great golfing sportswear, in addition to a combination of textiles, colours and patterns that draw inspiration from a strong, powerful natural element such as marble.
Countless combinations are possible, with green and gold meeting the more understated hues of black and grey, ensuring golfers can express their own unique style.
Chervò Golf Vibes collection
The third and final new collection, technical performance and unlimited comfort are the soul of the Golf Vibes range – available to both men and women. The women's line is all about colour with pink taking the central role, complemented by varying nuances such as cerise or Pompei pink.
Touches of brightness and colour blocking are matched with unique fabrics and knits, enabling the more exuberant golfer to introduce a sparkly pop of colour to a more classical style such as blue or vanilla.
A more delicate palette also finds its space in a muted line of garments, where neutral nuances find their home with iconic looks which guarantee high performance and sportier outfits.
A similar idea is brought to the men's collection. Light blue stands out as the prominent feature of this modern colour scheme, whilst blue navy and dark grey embody the ever-lasting coolness of Chervò's sportswear.
The Chervò Autumn-Winter 22/23 Collection can be found on their website here.