Italian fashion brand Duca del Cosma expands into glove sector with colourful designer selection to match its 2021 golf shoe range
As you know we are fans of the Italian golf fashion brand Duca del Cosma. We love that they are bucking the traditional golf shoe trend and bringing some colourful and quirky designs to the golf course. So we are pleased to say that they are introducing a new collection of super-soft, stylish gloves which you can pair perfectly with a selection of the most popular models in their 2021 range of premium golf shoes.
Aimed at both women and men, they come in both right and left handed versions in Small, Medium & Large sizes, plus M/L and XL for men.
Pairing your shoes and glove
Striking shoe and glove pairings include the MARQUESSA in Animal print/Gold and the PRO STYLE glove in Giraffe; plus the QUEENS CUP shoe in Pink with the DESIGNER PRO glove in White/Pink for women and the TOMCAT in Navy and the ELITE PRO glove in White/Blue; the KUBA 2.0 in Italian colours with the HYBRID PRO glove in White/Green/Red for men.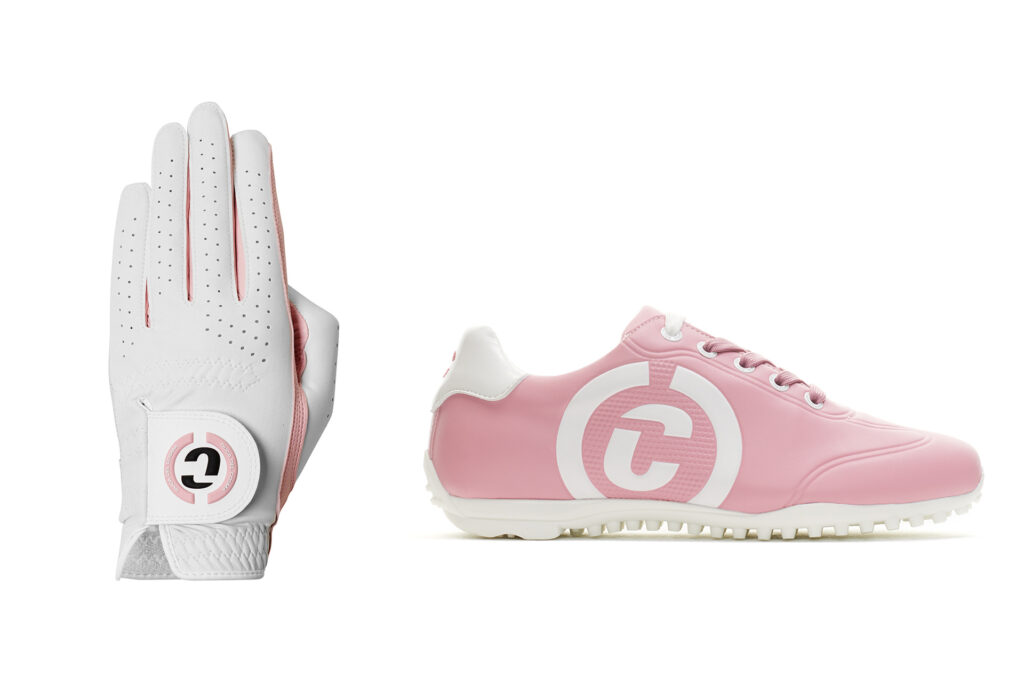 Keith Dicker, Sales Manager in Europe commented on the new glove range:
"Like our premium shoes, the production quality of the gloves is simply outstanding and they are sure to capture the attention of golfers when they visit their club pro shop or see them out on the golf course."
Two glove options available
There are two glove options in both the Women's and Men's collection.
The Women's collection consists of two synthetic/leather hybrid models - the PRO STYLE glove in Zebra and Giraffe patterns and the DESIGNER PRO in White/Pink, White/Blue & White/Grey both at a SRP of £16. Each size comes in packs of six gloves.
Read about the launch of the Duca del Cosma SS21 shoe range here and find out more about the shoe and glove range at www.ducadelcosma.com.