Editor Emma Ballard takes a first look and initial review of the new COBRA AEROJET Max Women's driver
It's that time of year again and after COBRA's successful launch of the LTDx range last year, they are back with an even stronger line-up in 2023.
Editor Emma Ballard got her hands on the new AEROJET Max driver to give a quick run through its paces before it hits the shelves in February.
First impressions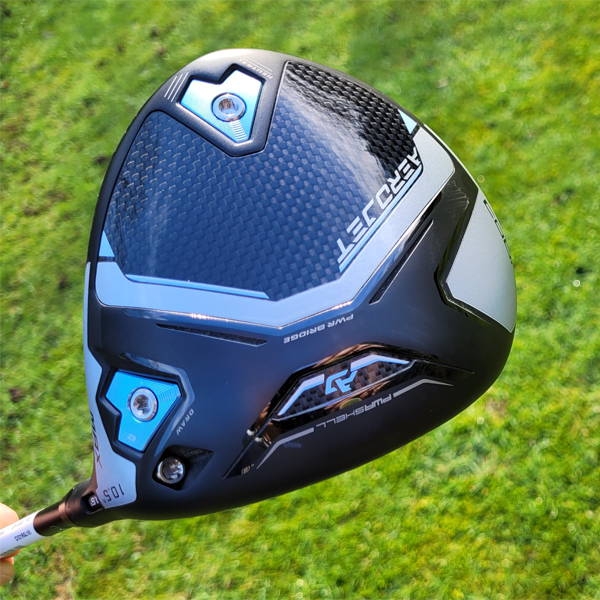 I know that it is more important how the club performs, rather than what it looks like but first impressions do count.
The COBRA AEROJET Max driver is aesthetically pleasing and carries a lot of similarities to last year's LTDx Max driver. The club features a satin matte black perimeter and a raw carbon fibre gloss crown. The sole features raw carbon fibre gloss accented with silver perimeter paint with cool blue accents.
This colourway, light blue and silver, continues through the rest of the women's specific AEROJET range.
The look at address is again similar to the LTDx Max. The carbon fibre gloss finish on the crown of the club looks great when you're getting ready to take your shot.
Technology
There's a lot of technology behind the new family of AEROJET drivers. To make sure you know all about it, you can find out more here.
Performance
I used the studio and Trackman set up at Bromsgrove Golf Centre to have an initial test of the AEROJET Max women's specific driver. The above video goes into more detail.
The driver I had to test was the 10.5 degree which I had increased to 12 degrees. If I am honest, I would probably need a bit more loft and played with the LTDx Max driver at 13 degrees.
However, as you will have seen, I was seriously impressed with the distance I was able to generate straight out of the blocks with the new AEROJET Max driver. I've not knowingly driven the ball 200 yards before and I nearly achieved this after less than 20 shots!

Let's compare that to my initial numbers with the LTDx Max this time last year:

As you can see I have improved my club speed in the last year which will account for some of the increased distance but going by the above numbers alone I averaged over 18 yards further with the AEROJET Max. I'd be really interested to see what might have happened had I been able to up the loft to 13 degrees.
I'll be doing a comparison test between the LTDx Max and AEROJET Max over the coming months to really find out which driver is better for me.
AEROJET Max overview
The AEROJET Max is easy to hit, sounds good and I instantly felt comfortable playing with it. My only concern is that the shaft looks quite "whippy" at impact, which may make it harder for me to control the ball. As mentioned previously, this is just a first look with some data insight. I'll be getting the AEROJET Max driver out on the golf course soon.
But it's safe to say that after being really impressed with the COBRA LTDx Max driver last year, I am even more so with the AEROJET. It often feels like marketing talk when it comes to the ability to increase distance off the tee, but there really may be something very special about this AEROJET Max driver. Watch this space.
All AEROJET products are available at retail and online from February 10, 2023. For more information, visit www.cobragolf.com
More Equipment